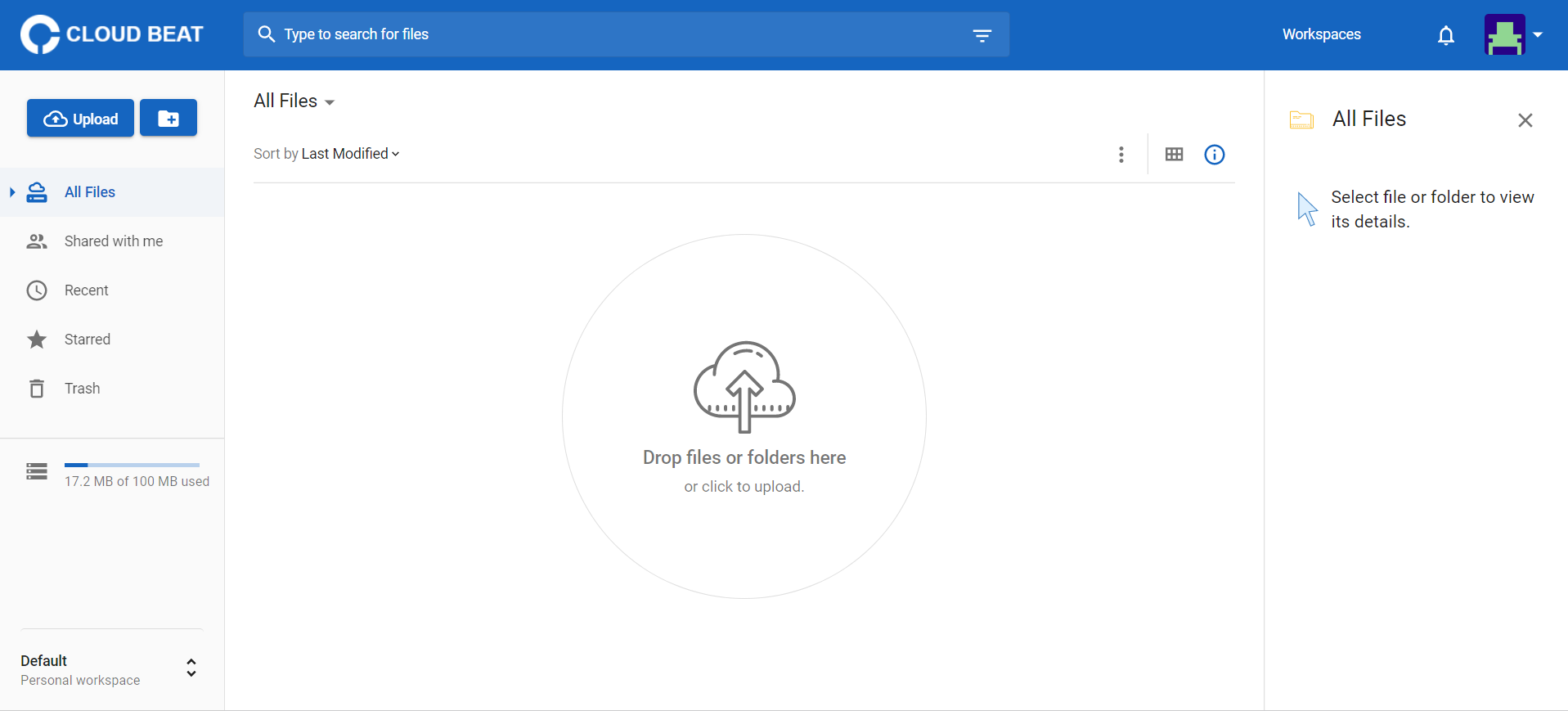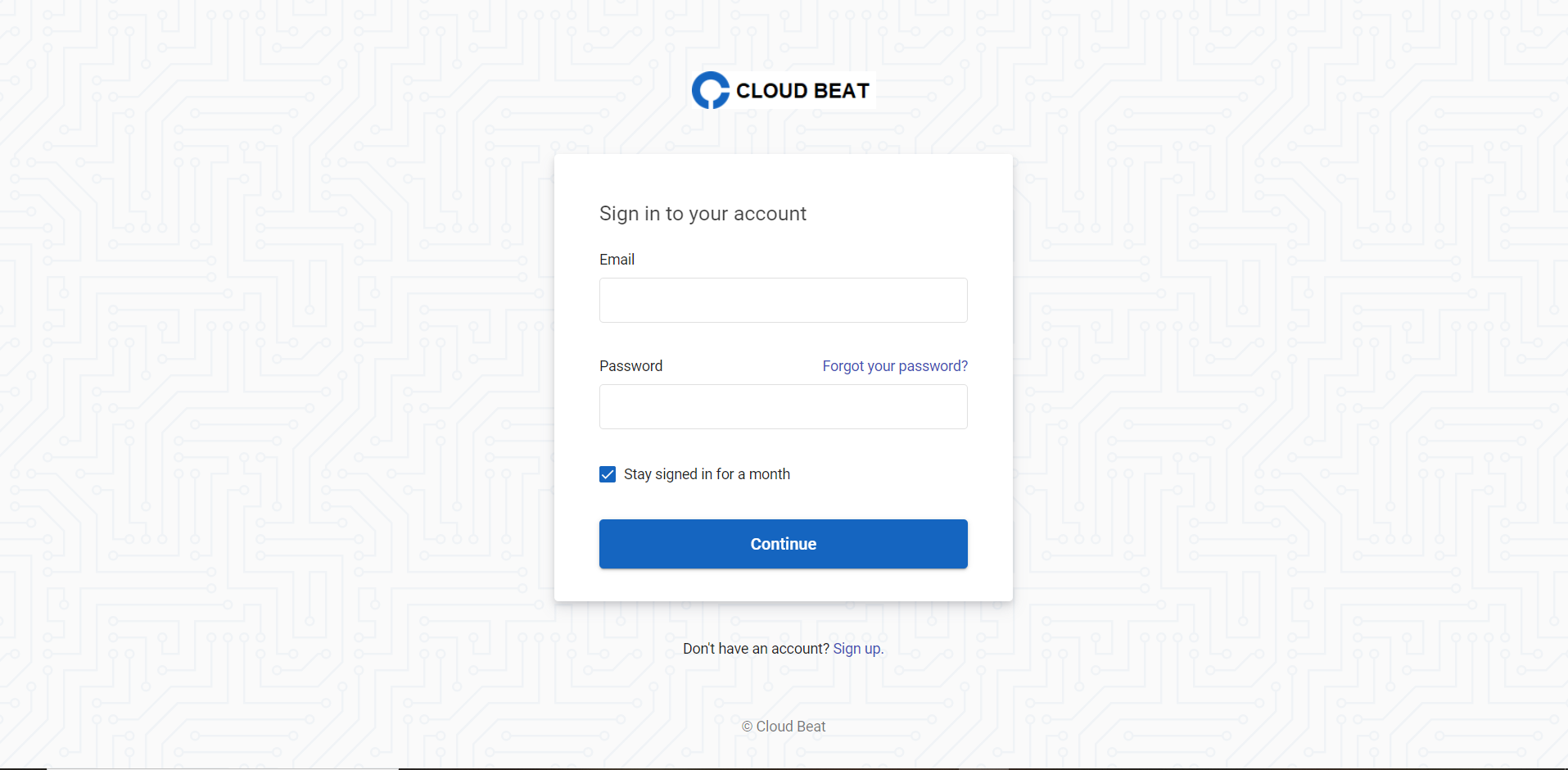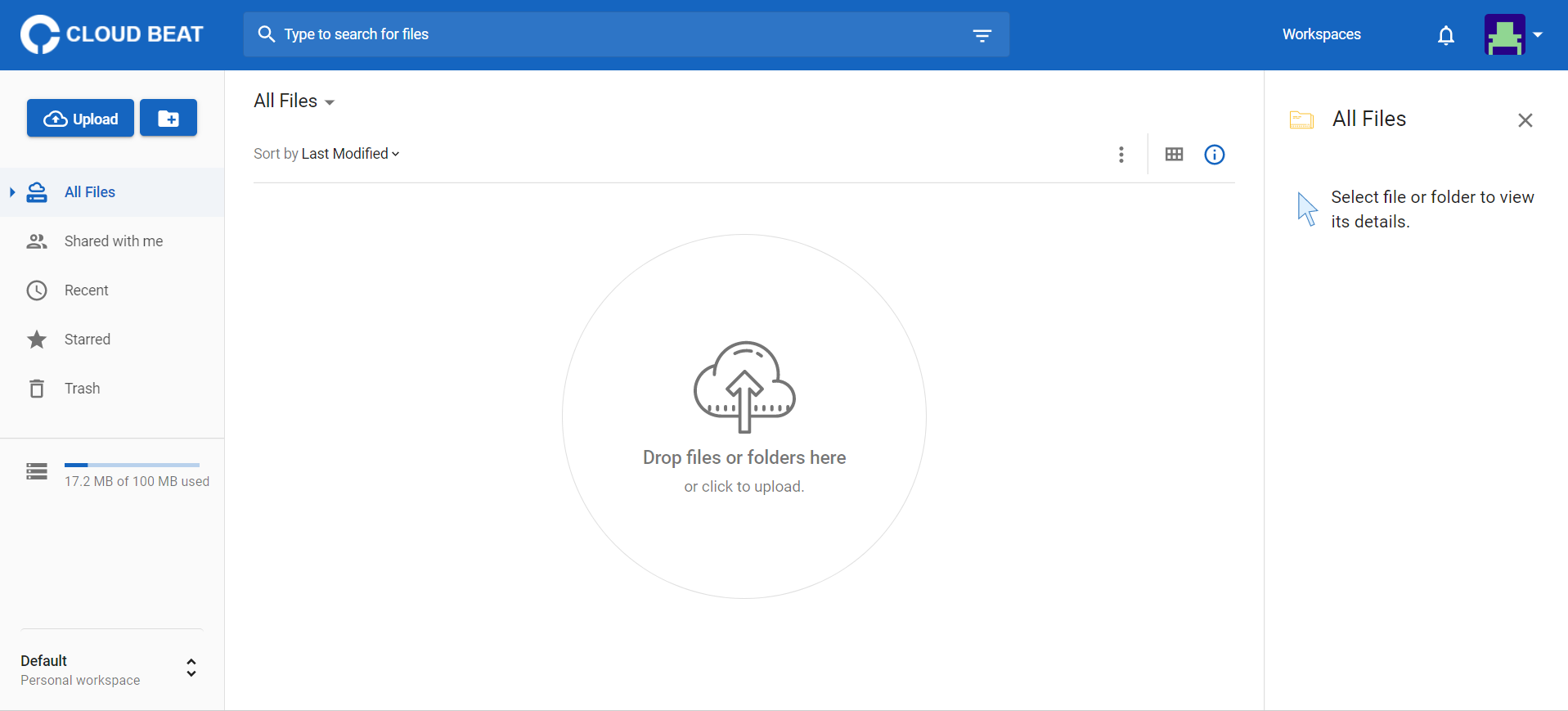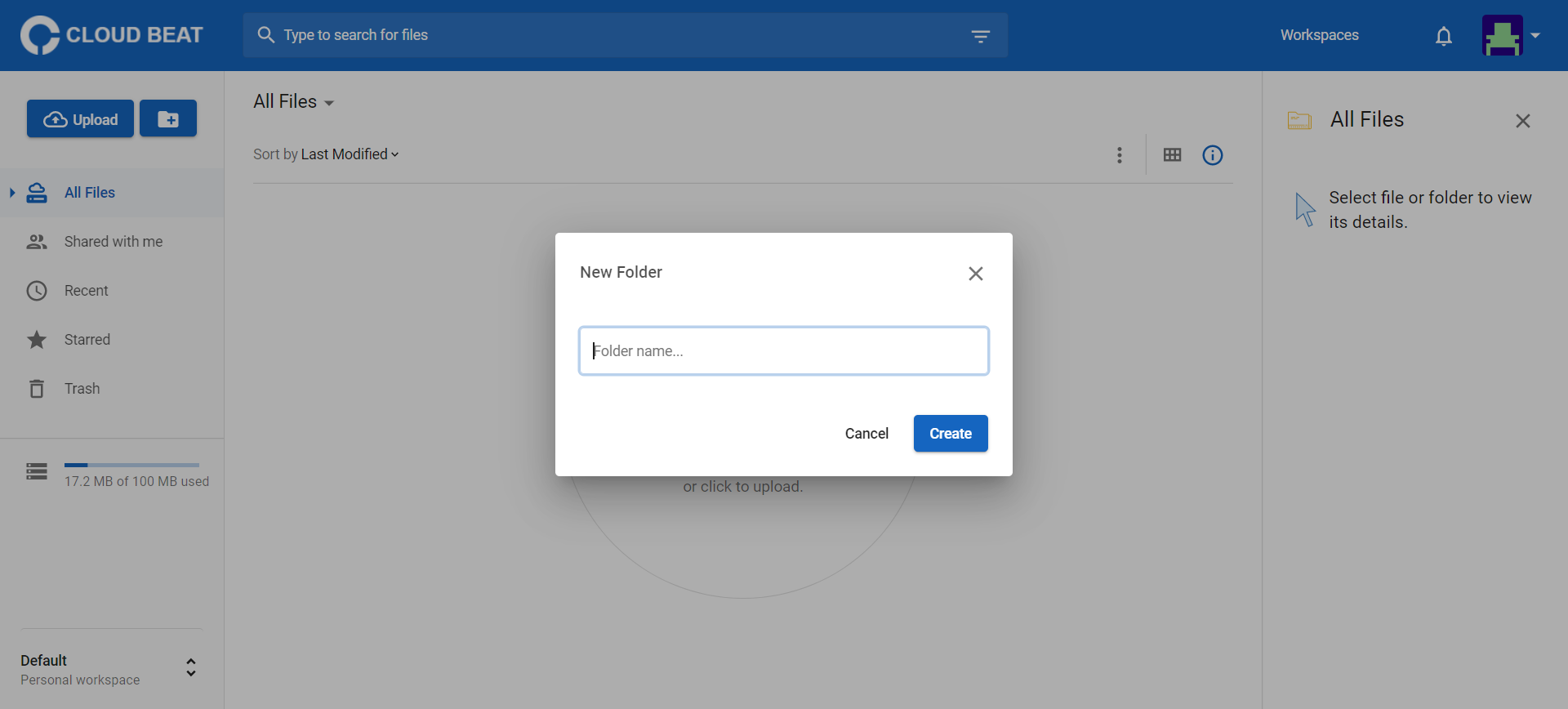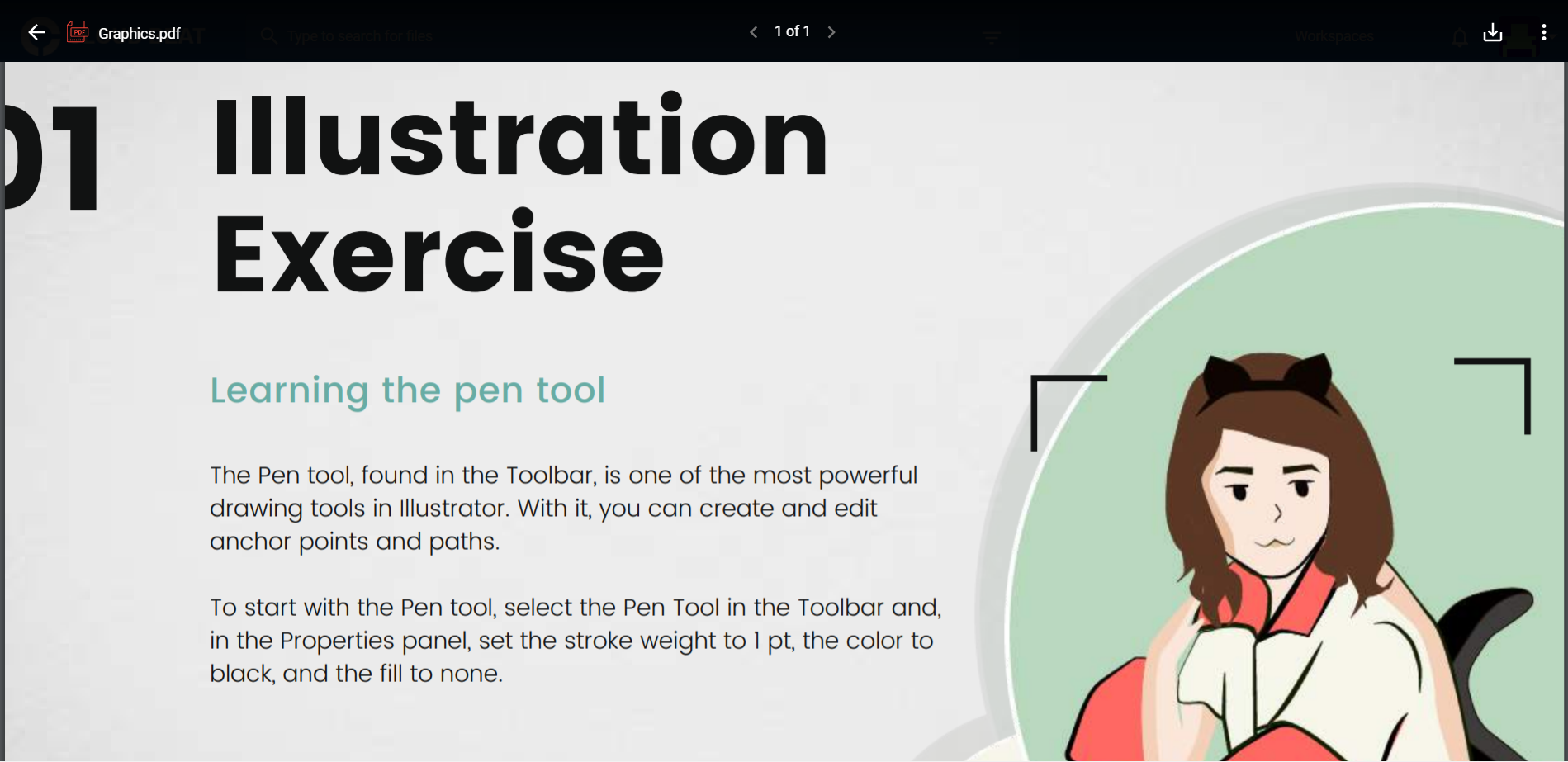 Document Sharing System - Better than Dropbox
Cloud Beat. A new home for your files.Register or Login now to upload, backup, manage and access your files on any device, from anywhere, free.
Product Details
There is a built-in appearance editor with a live preview and no coding expertise required to make changes to the default landing page. CloudBeat's easy-to-use installer and instructions make it possible to get up and running in a matter of minutes without any coding or server skills. Use the built-in subscription system to generate revenue. Users can choose from a variety of storage options, each with a unique set of features and restrictions. CloudBeat is lightweight and speedy out of the box, so you don't have to worry about slowing down your site. Collaboration - Users can collaborate by sharing files and folders with other users. Upload Progress – View the current status, progress, and remaining time for all of your uploaded files. Create publicly shareable links for files and folders with an expiration date, password, and permissions. You may quickly change the language of CloudBeat from the admin area, which is completely translation-ready. CloudBeat is totally responsive and can be used on a variety of different platforms, including desktop computers, mobile phones, and tablets. Light and Dark Themes — CloudBeat has both light and dark themes pre-installed. Using the appearance editor, you can make any changes you want. You can preview numerous file types in the browser without having to download the file. This feature is called "File Previews." Amazon S3, DigitalOcean, and Dropbox Storage — Allows you to store user uploads on a variety of cloud services. CloudBeat comes with extensive documentation that covers everything from how to install the software to how to use its various functions. Social logins (Facebook, Twitter, and Google) as well as conventional logins are supported. Password recovery and account settings are also available. Full-featured permissions and roles system allows you to allow (or prevent) particular actions on the site for users, subscription plans, or guests. Registration can be completely disabled from the admin panel so that only users who have been manually created from the admin panel can log in. Grid and List views — The user can switch between grid and list views at any time, allowing them to pick the one they prefer the most. Admins can paste ad codes into the integrated ad spaces and CloudBeat will automatically show them. Based on Google's Material Design, this is pixel-perfect professional design. Colors, logos, landing pages, and menus may all be easily changed via the look editor. Many settings are available in the Admin Panel to help you customise the site to suit your needs. There is no need to access a separate page to see how your site is doing because Google analytics are incorporated into the admin panel. Many different home pages Multiple home pages are available, including landing page, login page, and your own HTML-coded custom homepage. Choose wisely. Uploading, choosing, and transferring files and folders is as simple as dragging and dropping them. Delete, copy, share, move, rename, get link, and more are all available in the context menu when you right-click on a file or folder. On touch-based devices, this menu can be reached from the navigation bar. In order to restore objects that have been deleted, they must first be placed in the trash. Favorite files and folders can be added to the favourites page so that you can easily locate them when you need them. A thorough search will turn up files and folders at any depth in the file system. In the right-hand sidebar, you can see the details of the selected file or folder, as well as a preview of the file (if available). Full, unencrypted source code is provided upon purchase, allowing for easy customization. Using the built-in WISIWYG editor, you can construct custom pages (for example, terms of service, about us, etc.). No coding skills is required to make changes to any menus on your website with the Menu Editor.
Report this Listing
User Reviews
Please rate the listing and tell the world know what do you think about the listing.
No reviews found.
Not yet reviewed by any member. You can be the first one to write a review for this listing.
Click here
to submit your review.