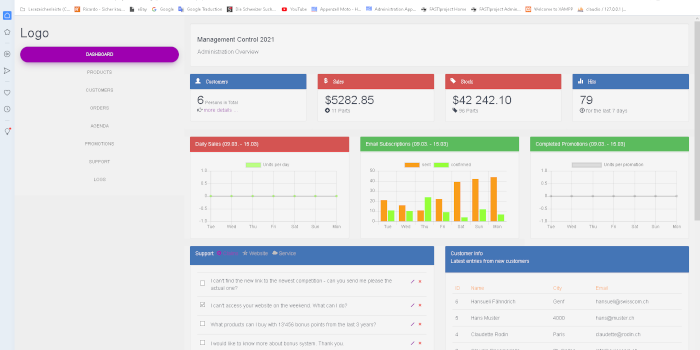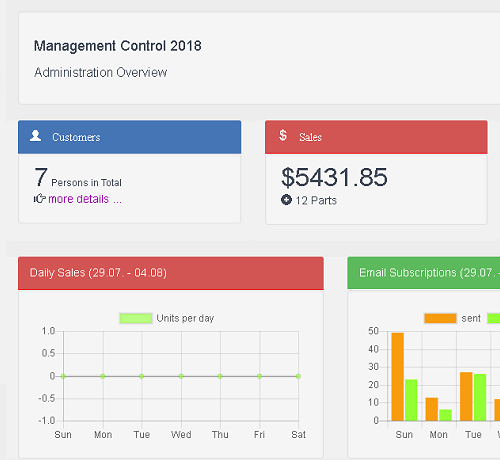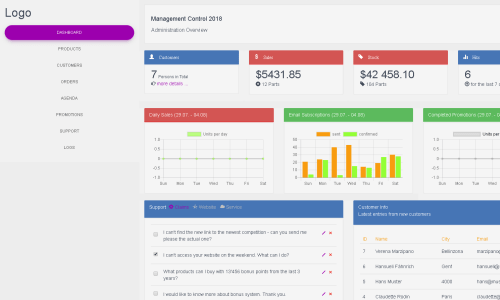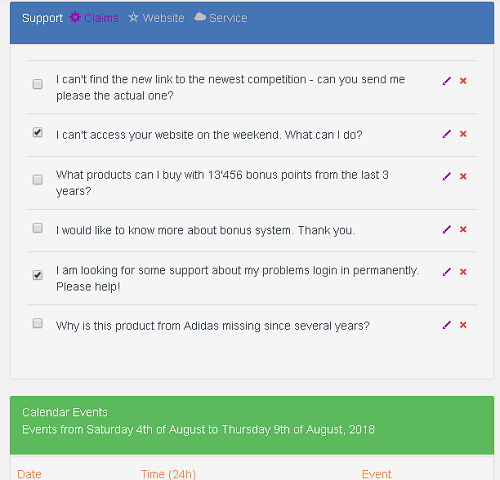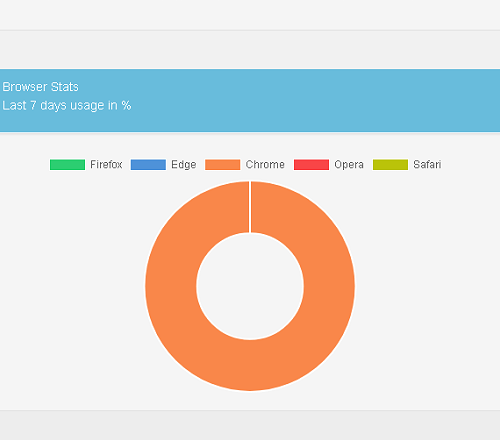 Dashboard with CodeIgniter 3, Chart JS, Bootstrap, MariaDB and PHP 7.4
Discussing the benefits of dashboards is unnecessary. It's worth talking about the benefits of frameworks that can be used to create PHP solutions for dashboards. In this regard CodeIgniter is one of the favorites. In this example CodeIgniter 3 makes use
Product Details
CodeIgniter is most valuable for Model-View-Controller Based System, Extremely Light Weight, Full Featured database classes with support for several platforms, Query Builder Database Support, Form and Data Validation, Security and XSS Filtering, Session Management, Email Sending Class and Cart Management. In this script CodeIgniter makes use of Chart JS, JQuery, MariaDB and Bootstrap. Chart JS offers a wide range of chart types as line, bar, doughnut, area and scale options as linear, logarithmic, time or scale. Also widgets as legend, tooltip, scriptable or progress bars are available. In this dashboard demo JQuery is integrated: Mainly the JQuery AJAX skills and Bootstrap modal forms are used to add, edit or delete the given data, which includes products, customers, orders, agenda, promotions, support and logs journal. The Charts can be installed easy: Similar to an AJAX interface the data can be supplied from PHP Classes or files. Several options as labels, data sets, box width, font color or background color offer different possibilities to manipulate the chart presentation. In this demo version email subscriptions are only simulated and claims, website, service are not attached.
Report this Listing
User Reviews
Please rate the listing and tell the world know what do you think about the listing.
No reviews found.
Not yet reviewed by any member. You can be the first one to write a review for this listing.
Click here
to submit your review.