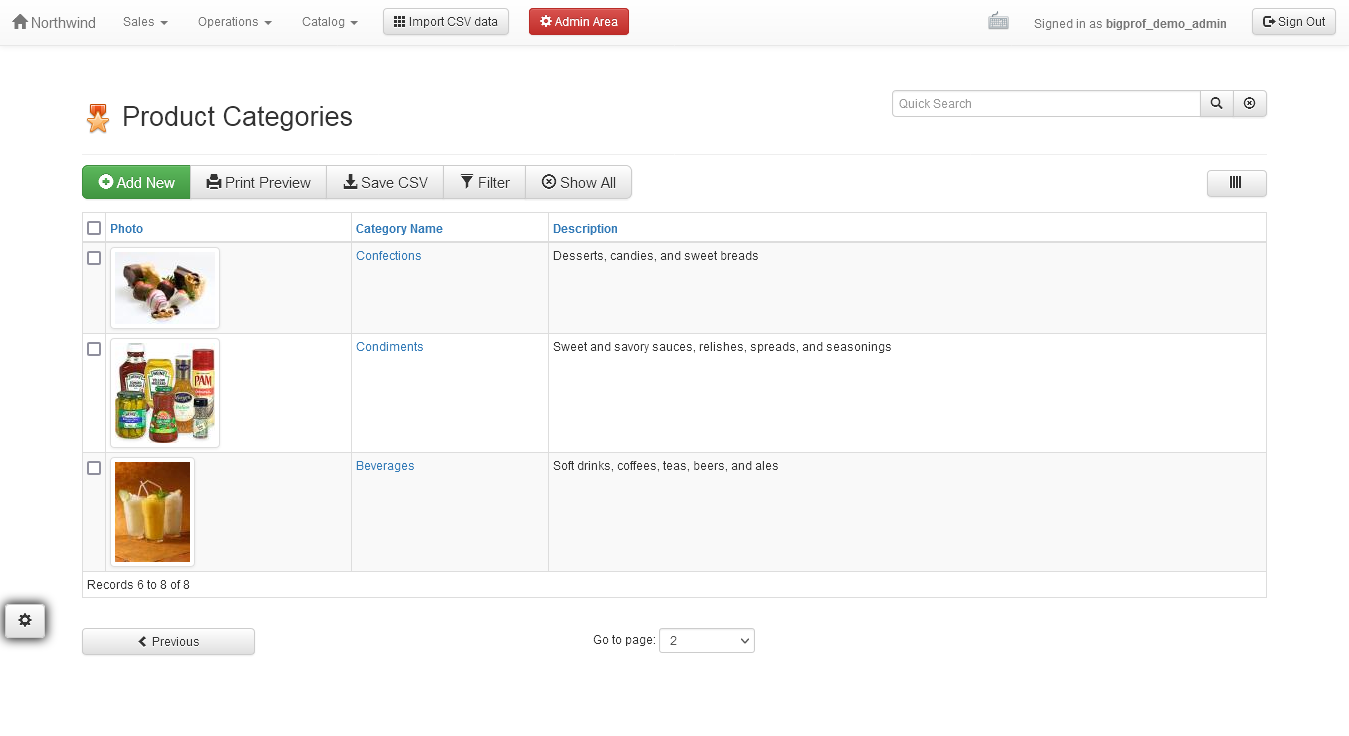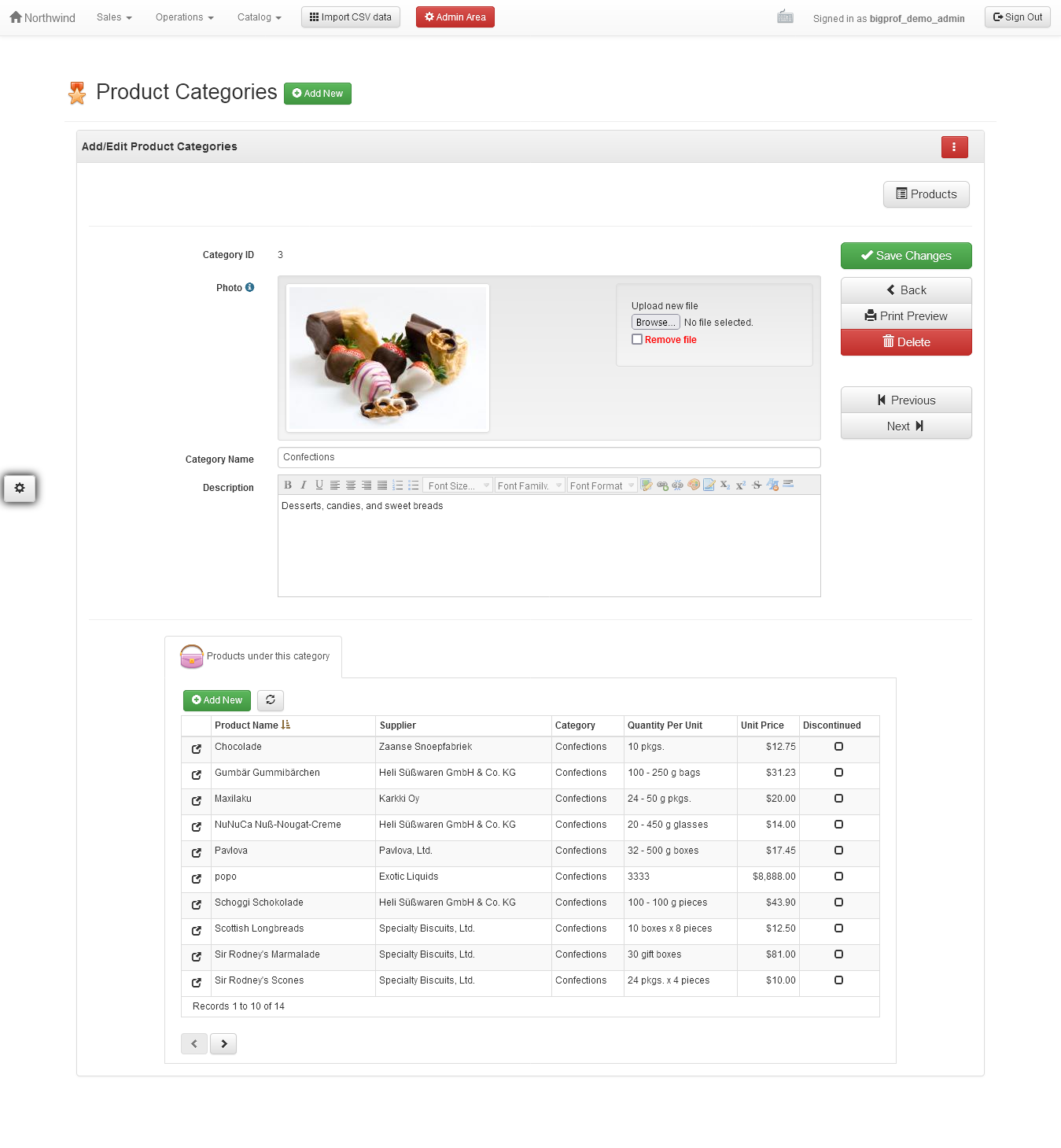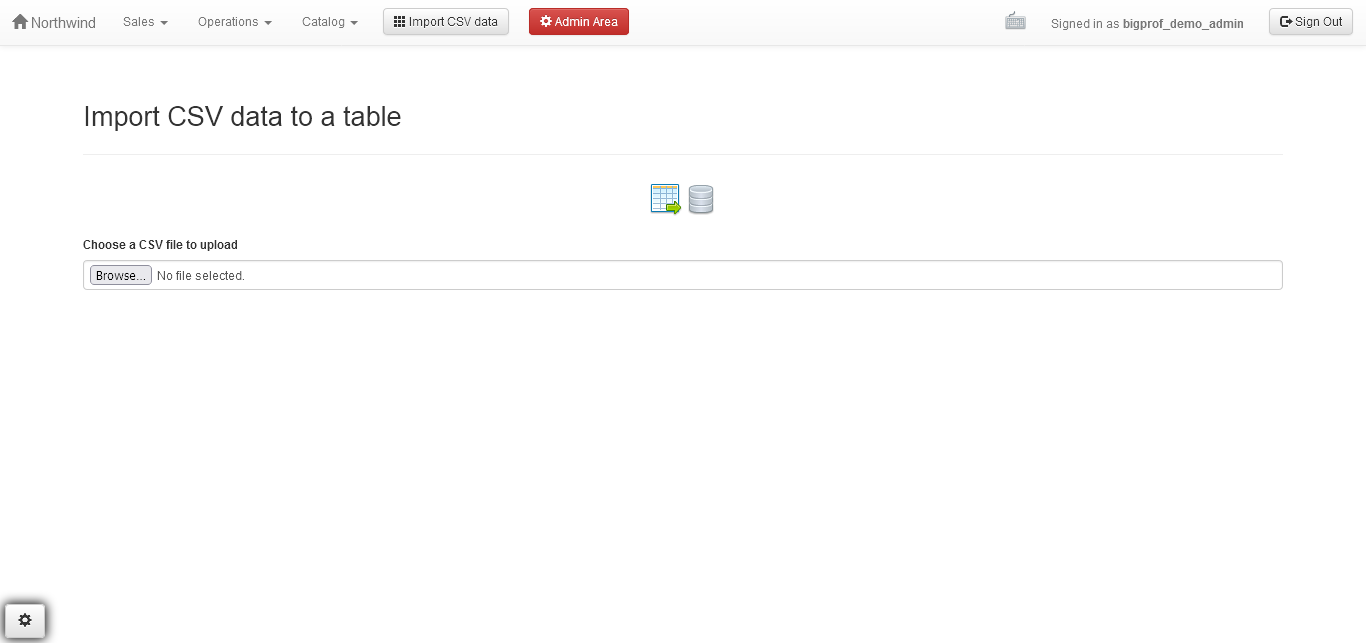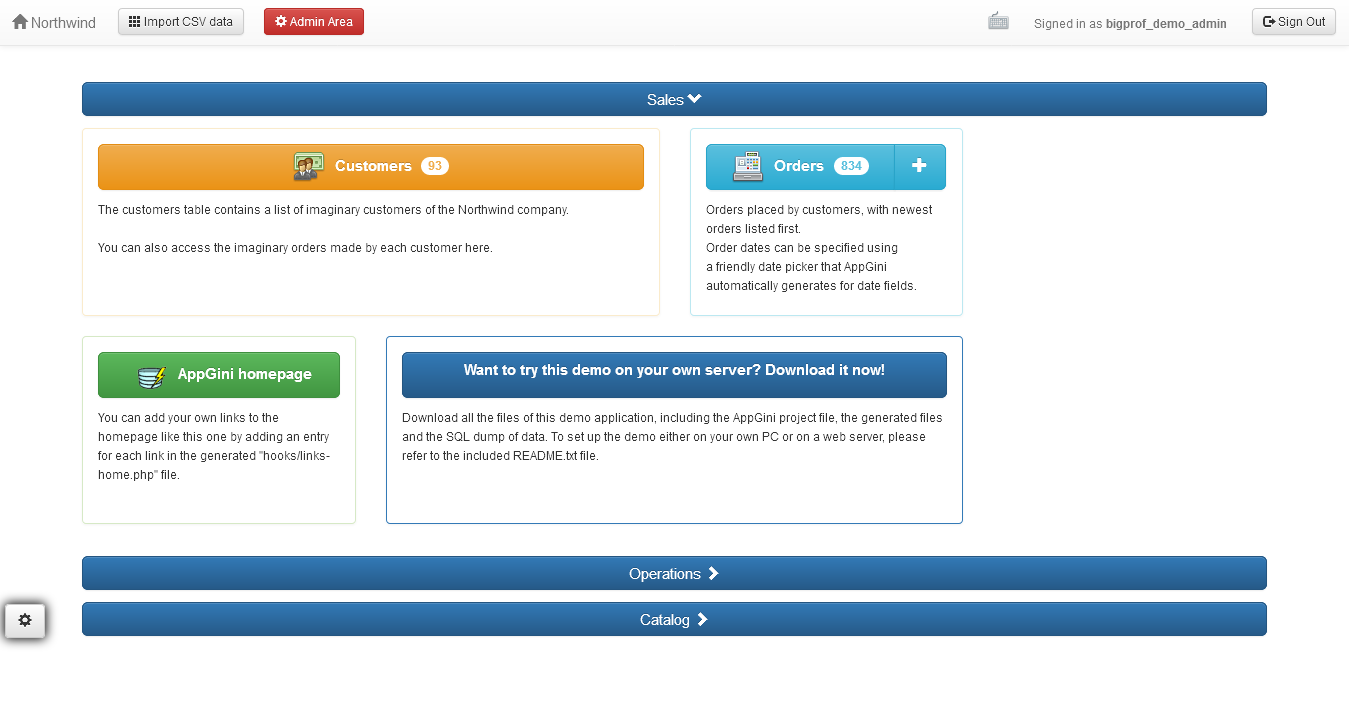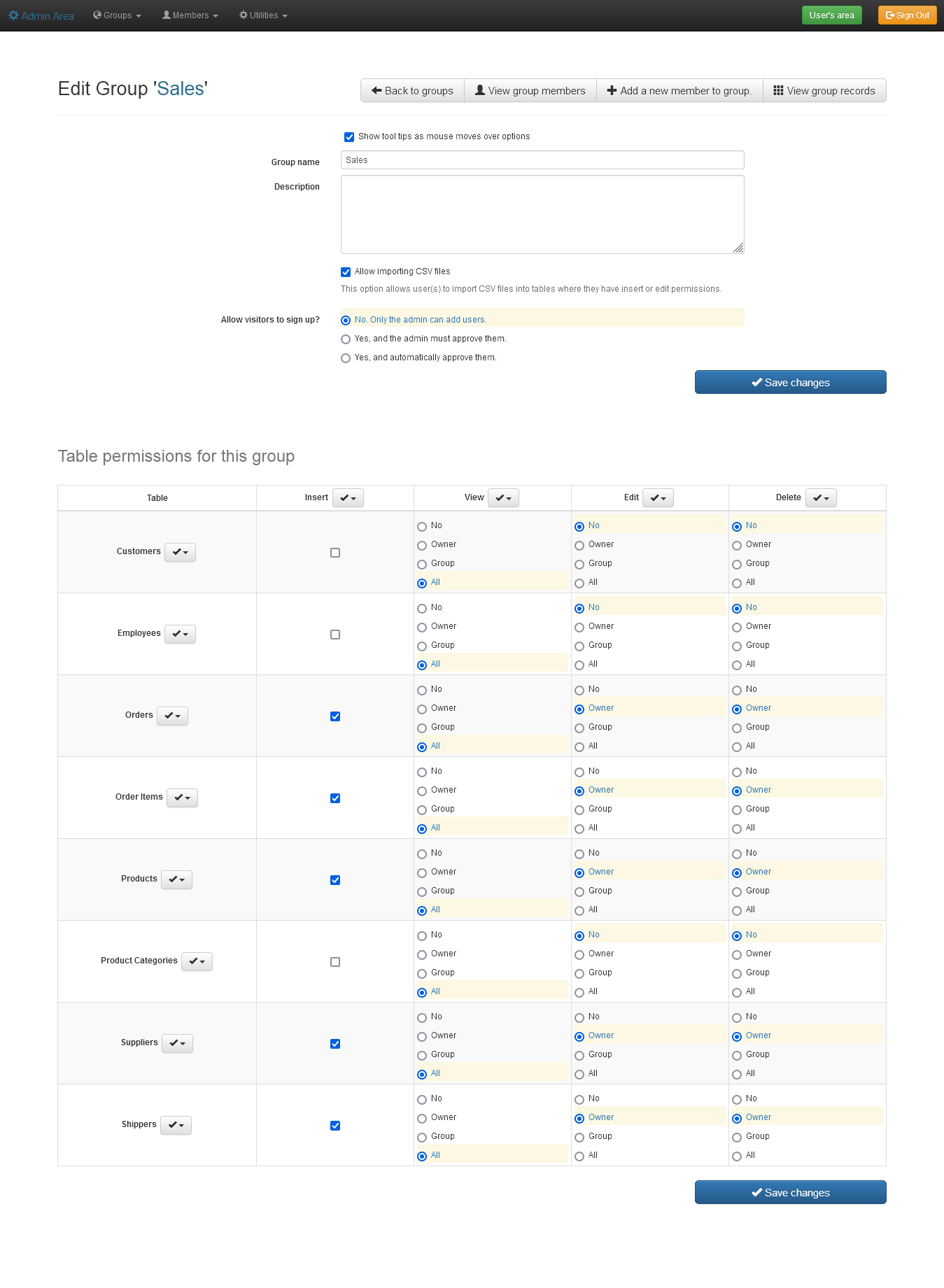 AppGini PHP Generator For MySQL
Create mobile-friendly rich multi-user web and intranet database applications in minutes without any coding.
Product Details
Instantly create mobile-friendly, responsive, multi-user web and intranet database applications (no programming needed) that let users submit, view, search and edit data of your database easily. Define user groups with separate access permissions. Support for master/detail views, aka parent/children views, embedded Google maps and YouTube videos, web/email links, zoomable images, file uploads and downloads, date and time pickers, check-boxes, rich text, drop-downs and more. Create multi-level lookup fields to link data from multiple tables (for example to select customer name in a receipt). Users can download data as CSV files to edit in Excel. When you modify the database design in AppGini, the actual database is automatically updated without re-setup. Fully customize the look of the generated files using jQuery and Bootstrap 3. You can also add more functionality using the well-documented hook functions. Try it free now.
Report this Listing
Unlimited tables and fields. Save projects and edit them later. Free upgrades for one year. Special discounts on our other tools.
User Reviews
Please rate the listing and tell the world know what do you think about the listing.
Appgini gives me all the power of PHP/MYSQL at my finger tips with only basic programming knowledge
Reviewed by
Ken Anklovitch
on
Fri, 11th January 2019
Without any question the best value for the least amount of money I have ever spent on keeping track of my small business. Their support is fantastic, the developer is totally focused on constant improvement. If you have a small business like me, you need AppGini!
really easy to use
Reviewed by
Anonymous
on
Tue, 5th December 2017
I use it more and more often because fast and intuitive
NiceTool + SuperbSupport + XtremeLowPriced
verified
Reviewed by
Jorge P.
on
Thu, 5th March 2015
I've been using several other PHP code generators including PHP-MySQL-wizard, dbQwiksite, PHP-Maker and ScriptCase for quite some time (5+ yrs) and NONE has the 3 components that combined I appreciate the most: Nice+VeryLowCost+Supportive
Easy to Learn, Fast Implementation, No programing necessary
verified
Reviewed by
Anonymous
on
Tue, 3rd June 2014
I've been using AppGini for over 7 years to set up custom databases for my school. Assuming you have a fundamental understanding of how relational databases work you should find AppGini easy to use. Huge bang for the buck! Worth every penny!
Robust is an understatement
verified
Reviewed by
Tina O
on
Mon, 28th October 2013
This developer cares, takes the time to help you if you have any issues, small or big. He has developed a program that shaves months off of developement to create a real web based application. I have 30 tables and three database web apps I created with AppGini and all are in production and stable and I get the kudos every day.. Thanks for making me shine!