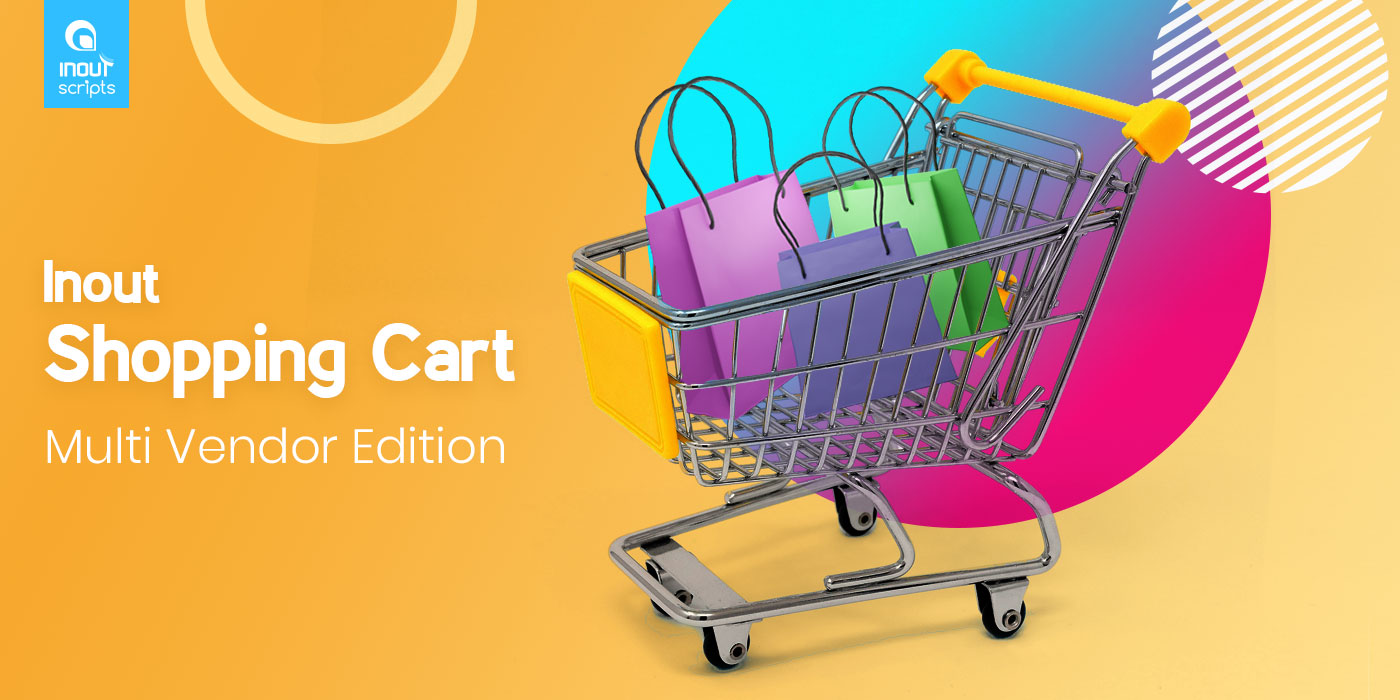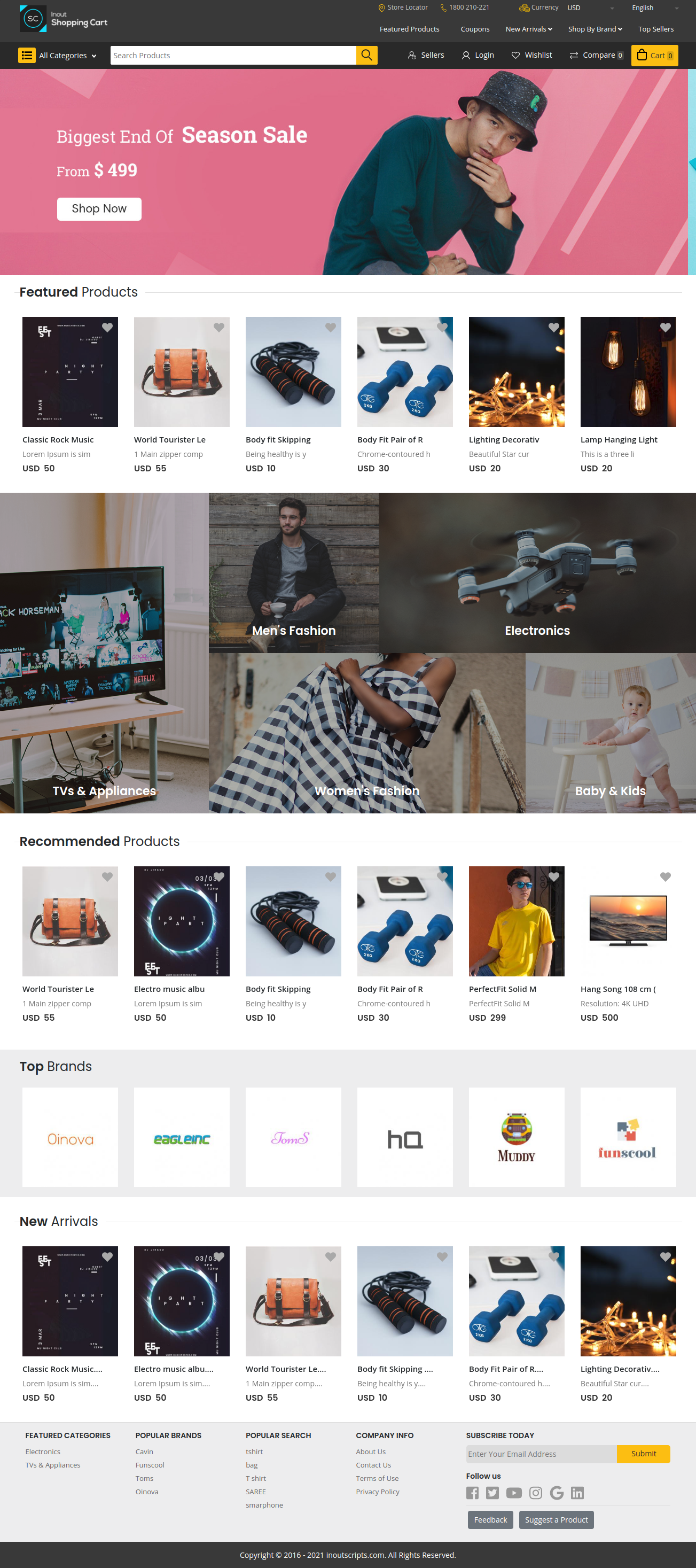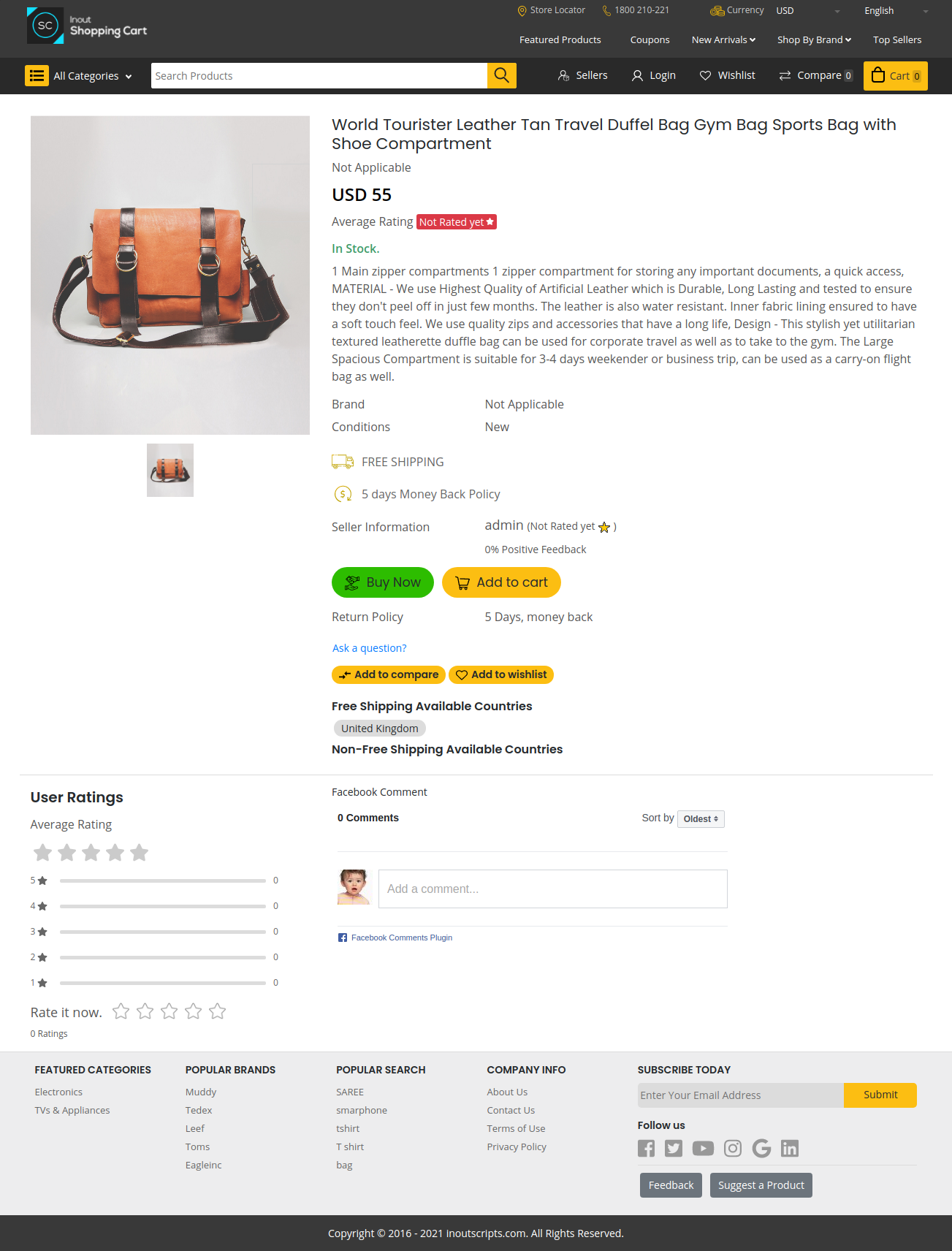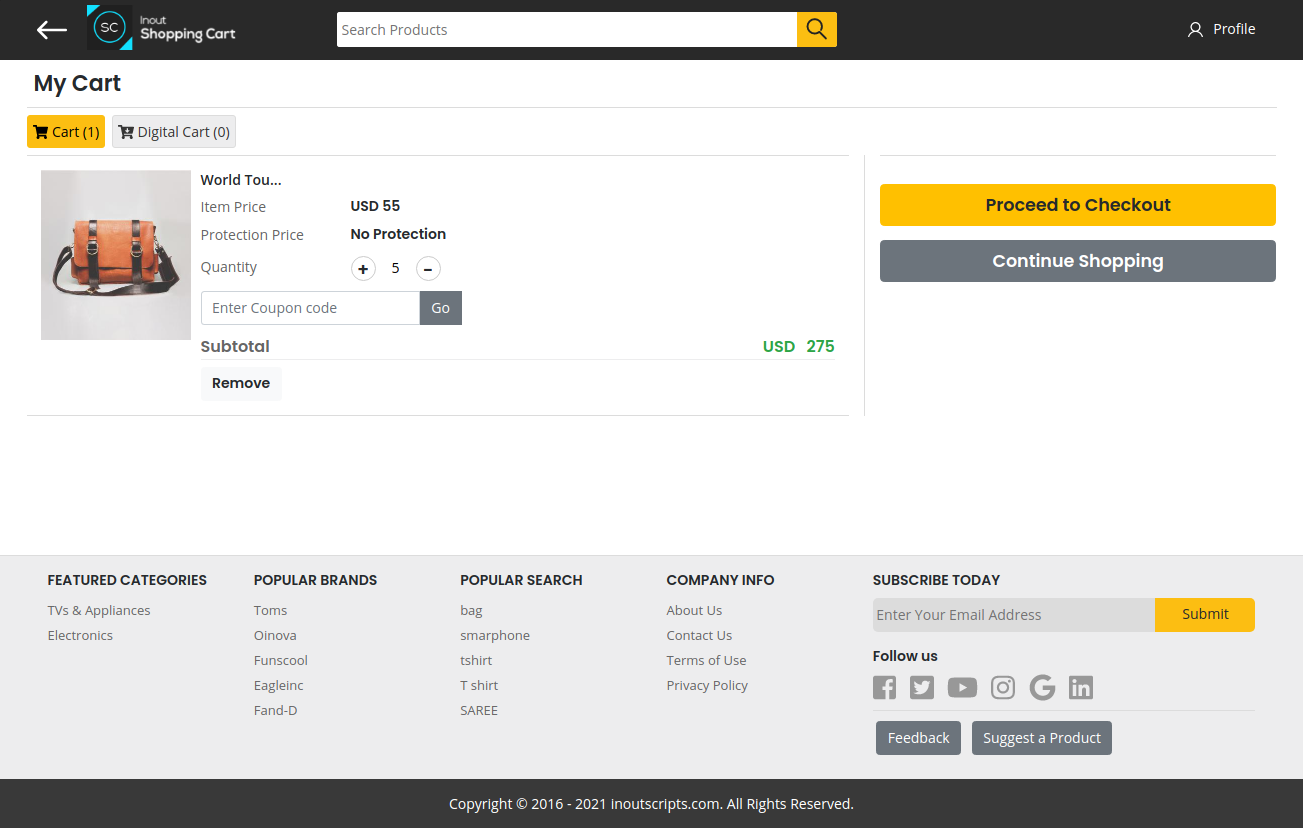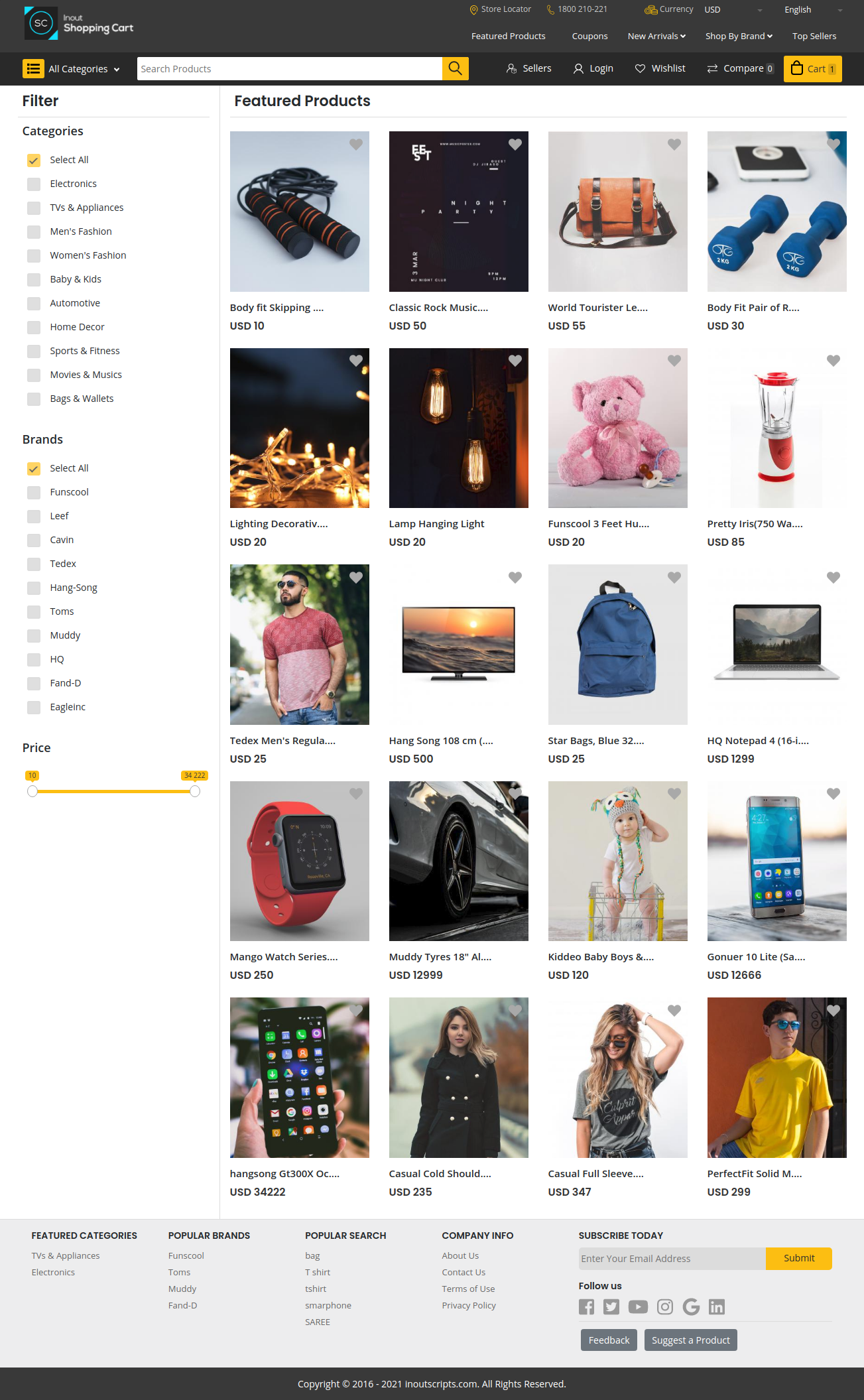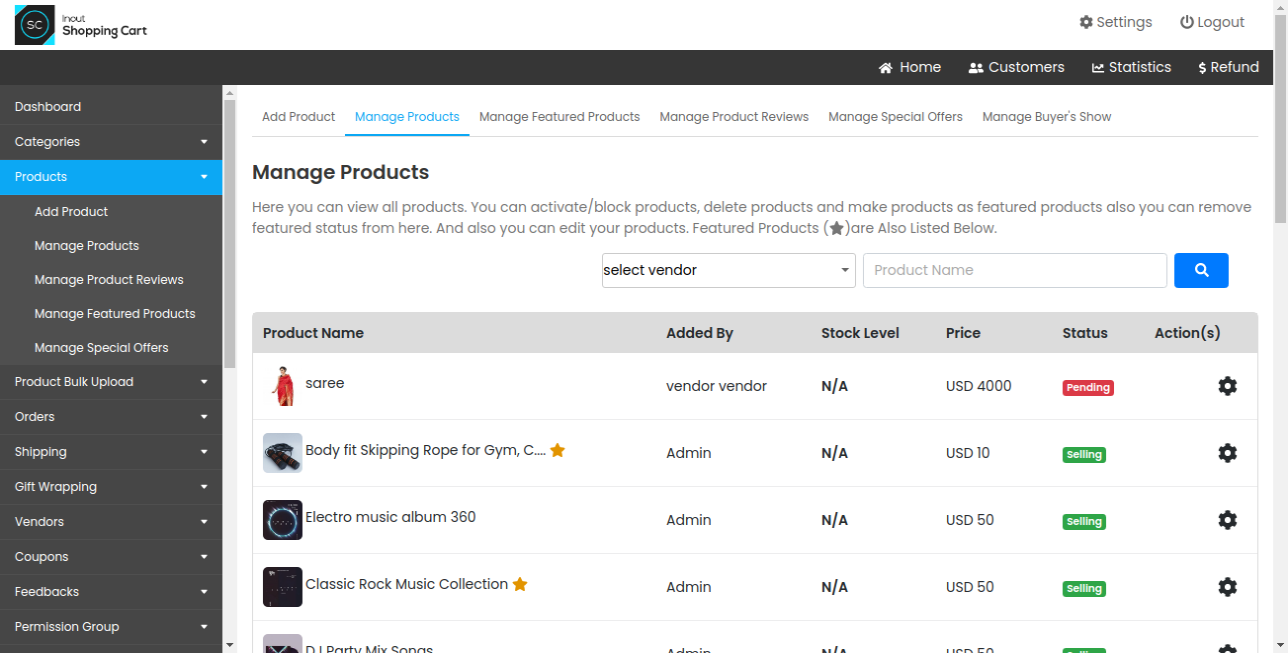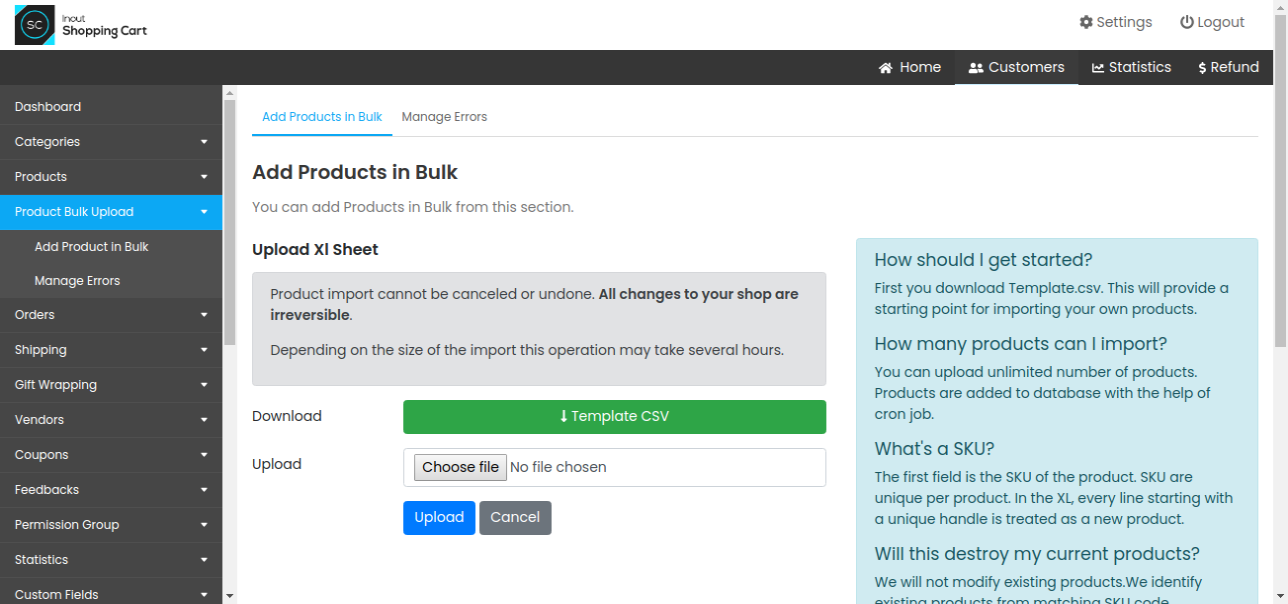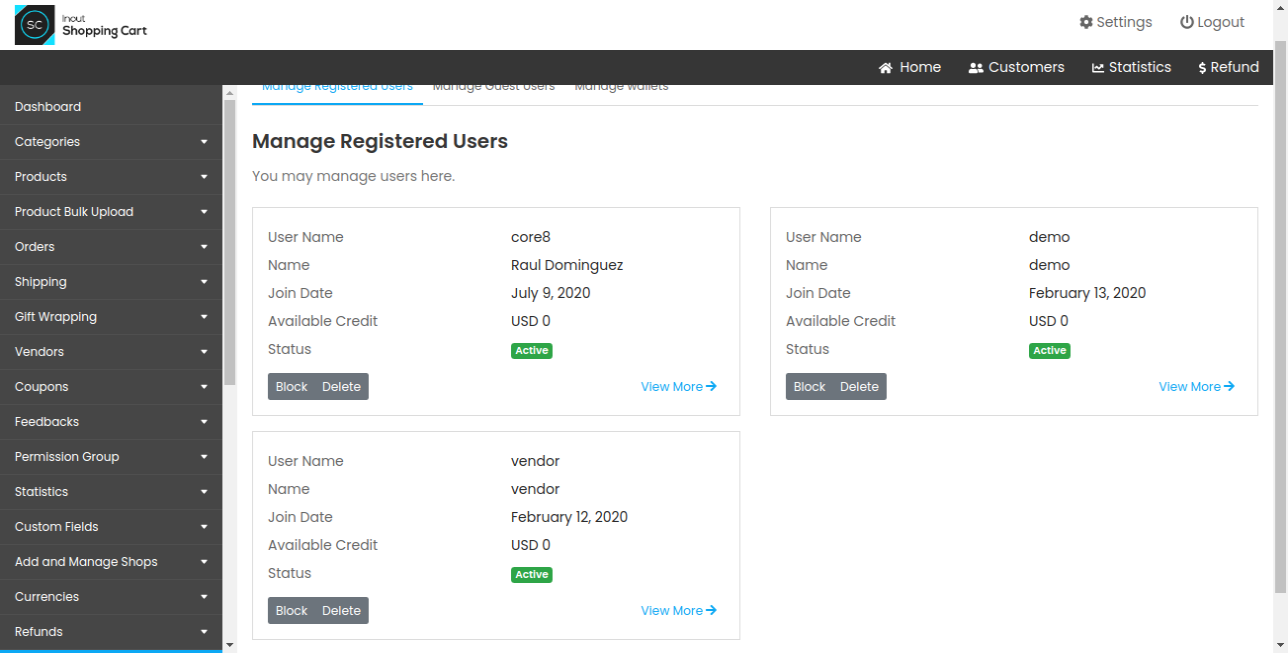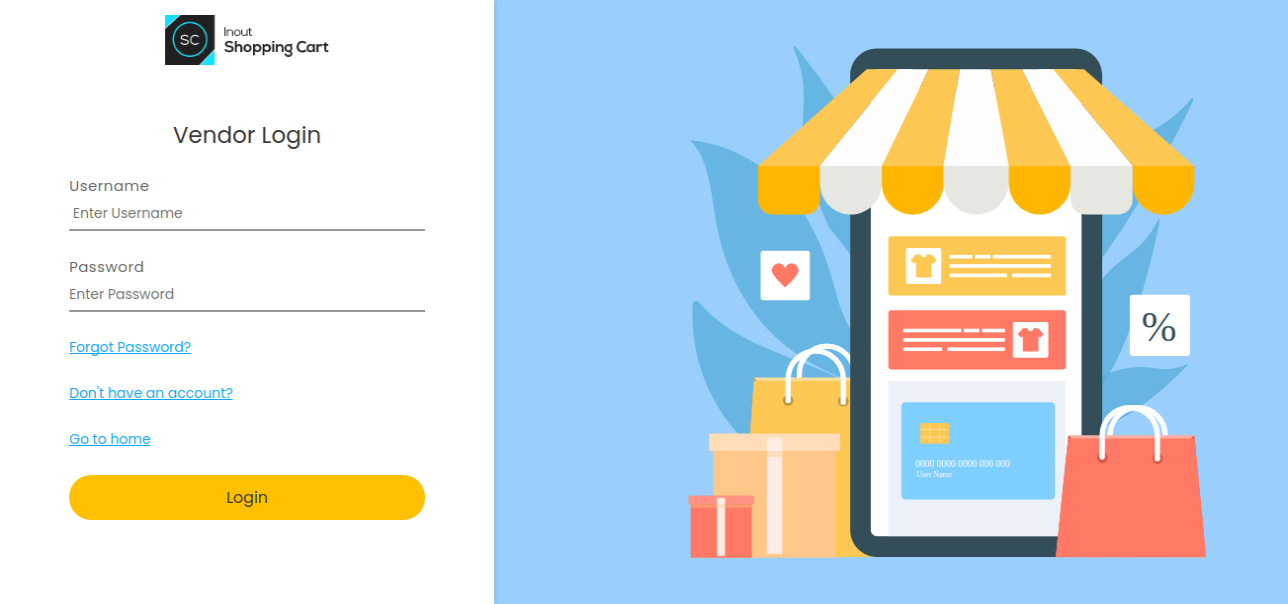 Inout Shopping Cart - Multi Vendor Edition
Sponsored
Premium PHP based complete E-commerce script featuring a sophisticated online shopping cart software & a storefront solution
Product Details
Inout Shopping Cart is a PHP and MySQL based complete Multi-vendor E-commerce storefront solution. Features Include # Fast and Easy Vendor Registration # Unlimited Number of Vendor Accounts # Dedicated Admin Area for Each Vendor # Multi-Vendor Products in one Single Order # Elegant Box-Based Store Design # Ajax Based Price Sorting # Bulk Product Upload # Commissions Management # Vendor Ratings & Exclusive Vendor Shop # Customer Grouping and Group Based Coupon Codes # Category and Brand Sorting # Powerful Dashboard feat. Top Sellers, New Arrivals, Banner Ads & many more. # Shop by Brand # Payment & Inventory Tracking # Live Chat Support # Product Based Return Policies # Permission Group and Sub Administrators and many more...
Report this Listing
User Reviews
Please rate the listing and tell the world know what do you think about the listing.
a very very very good product lets go and join us.
Reviewed by
Jasur
on
Sun, 24th December 2017
All the things are excellent and easy to use.
great product, excellent support
Reviewed by
Evaldo Mancini
on
Tue, 11th March 2014
I had a great experience with the product, great support staff, the system has exceeded my expectations, well .. I recommend