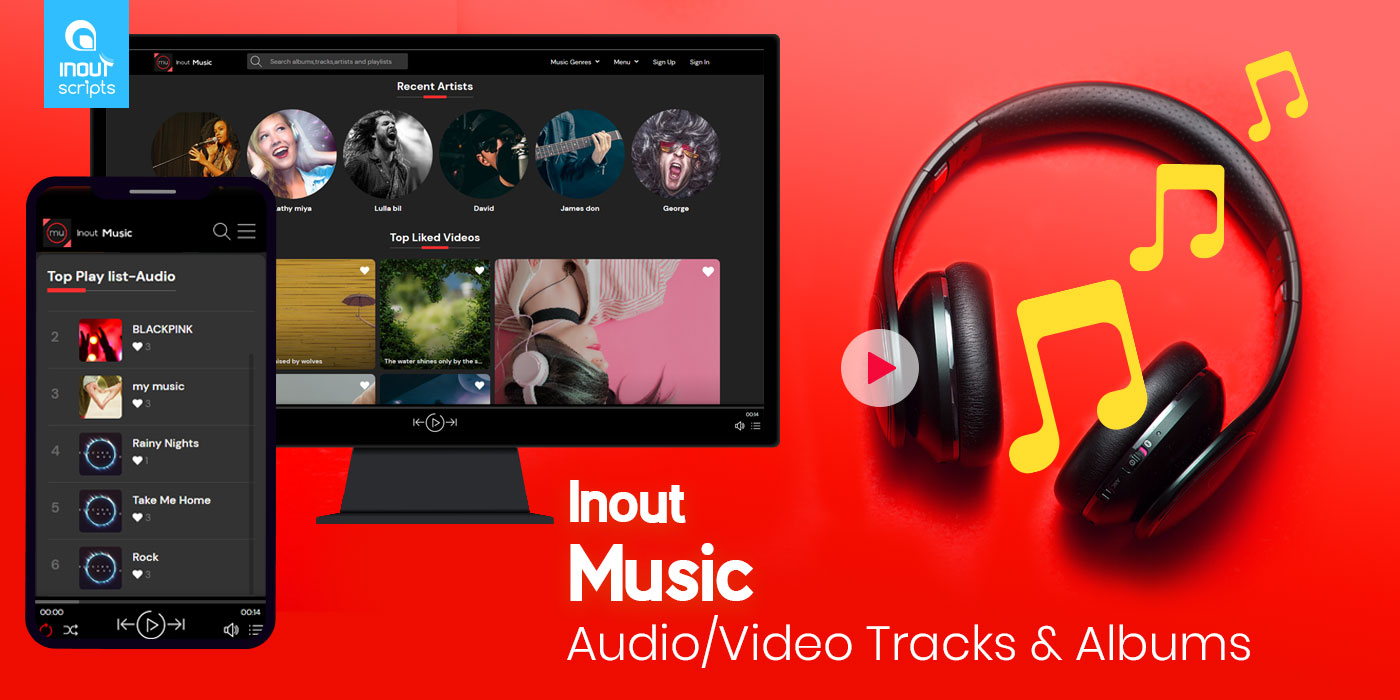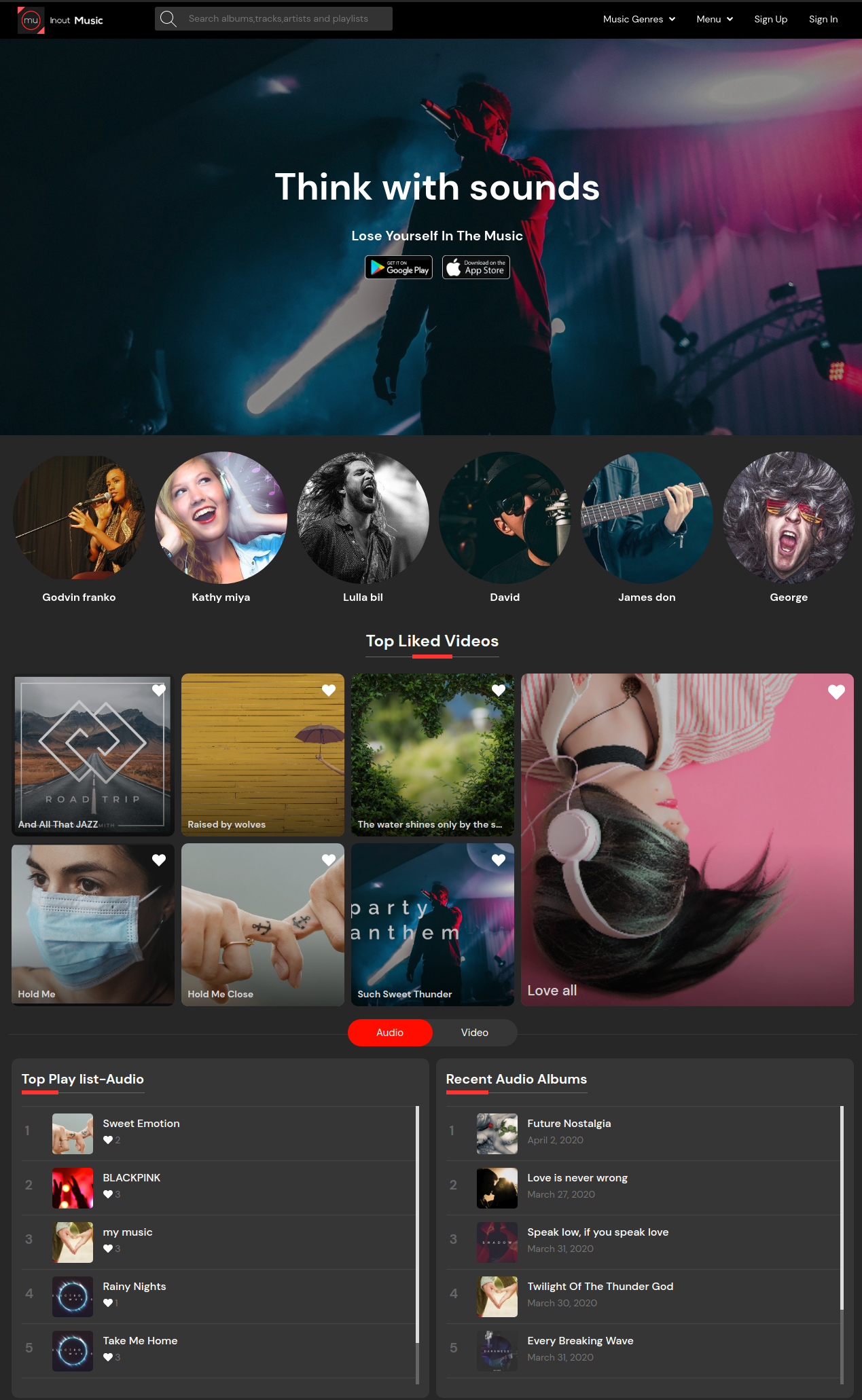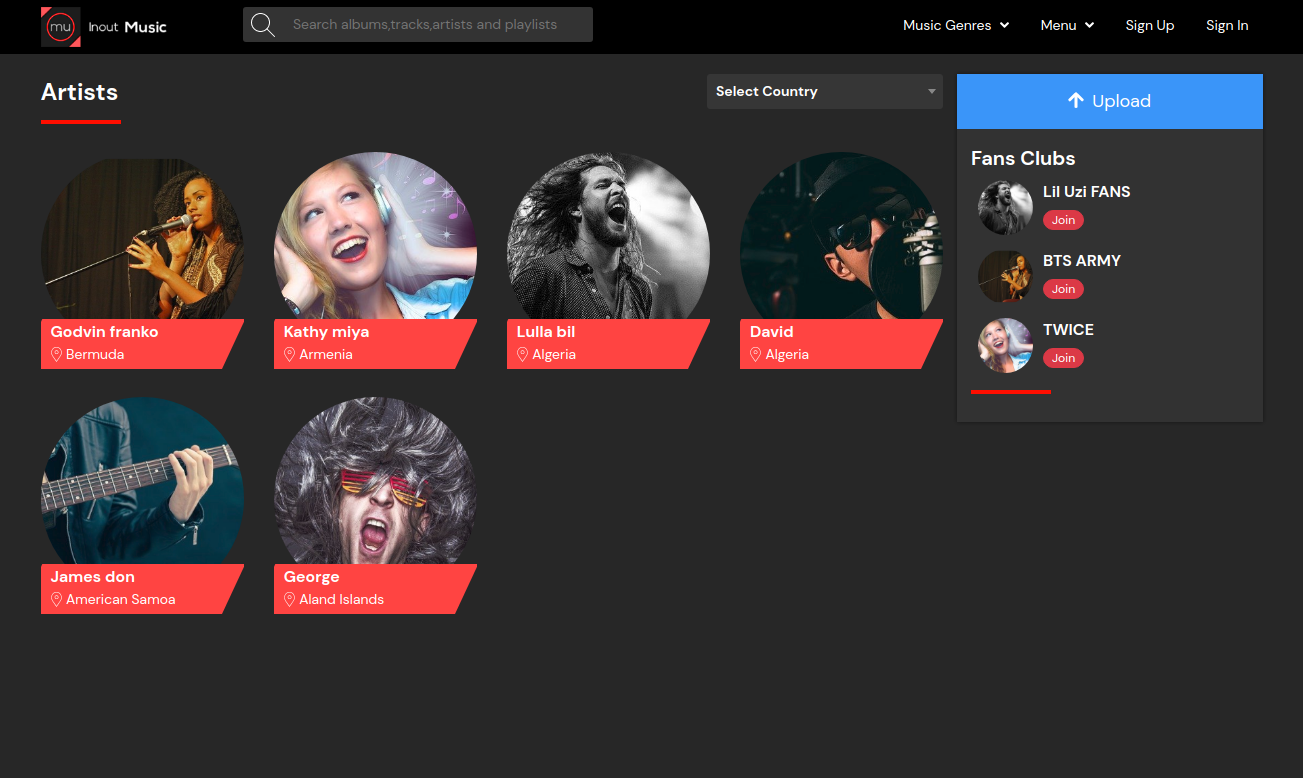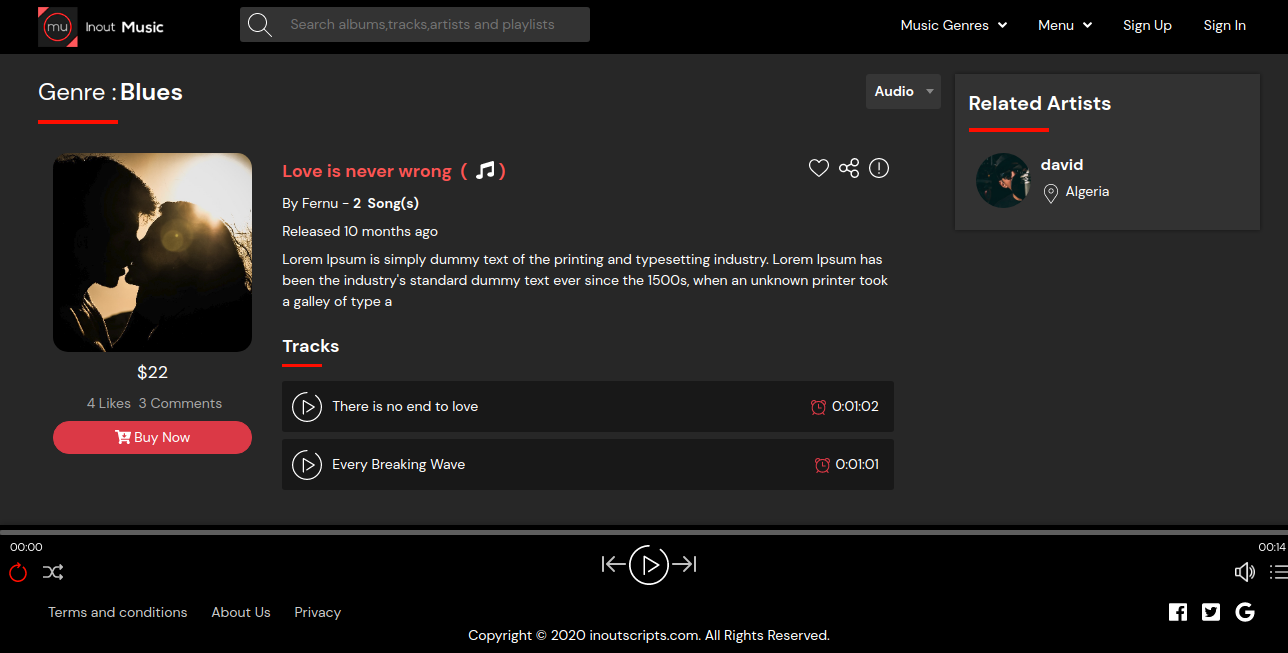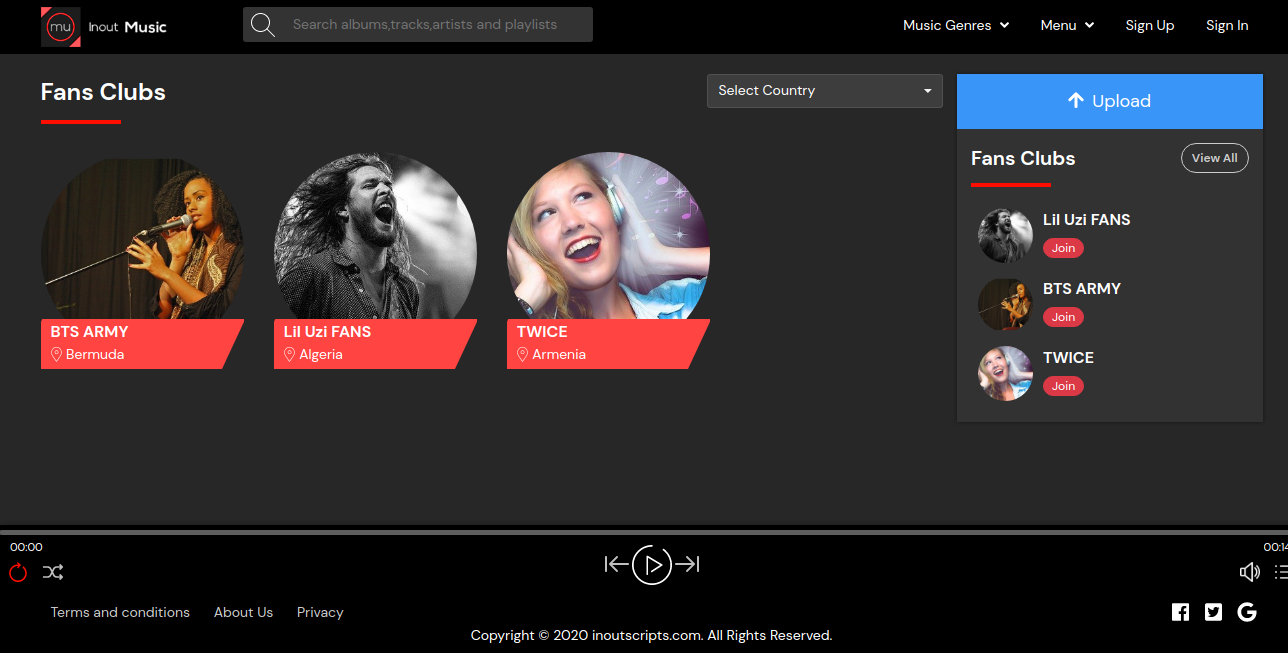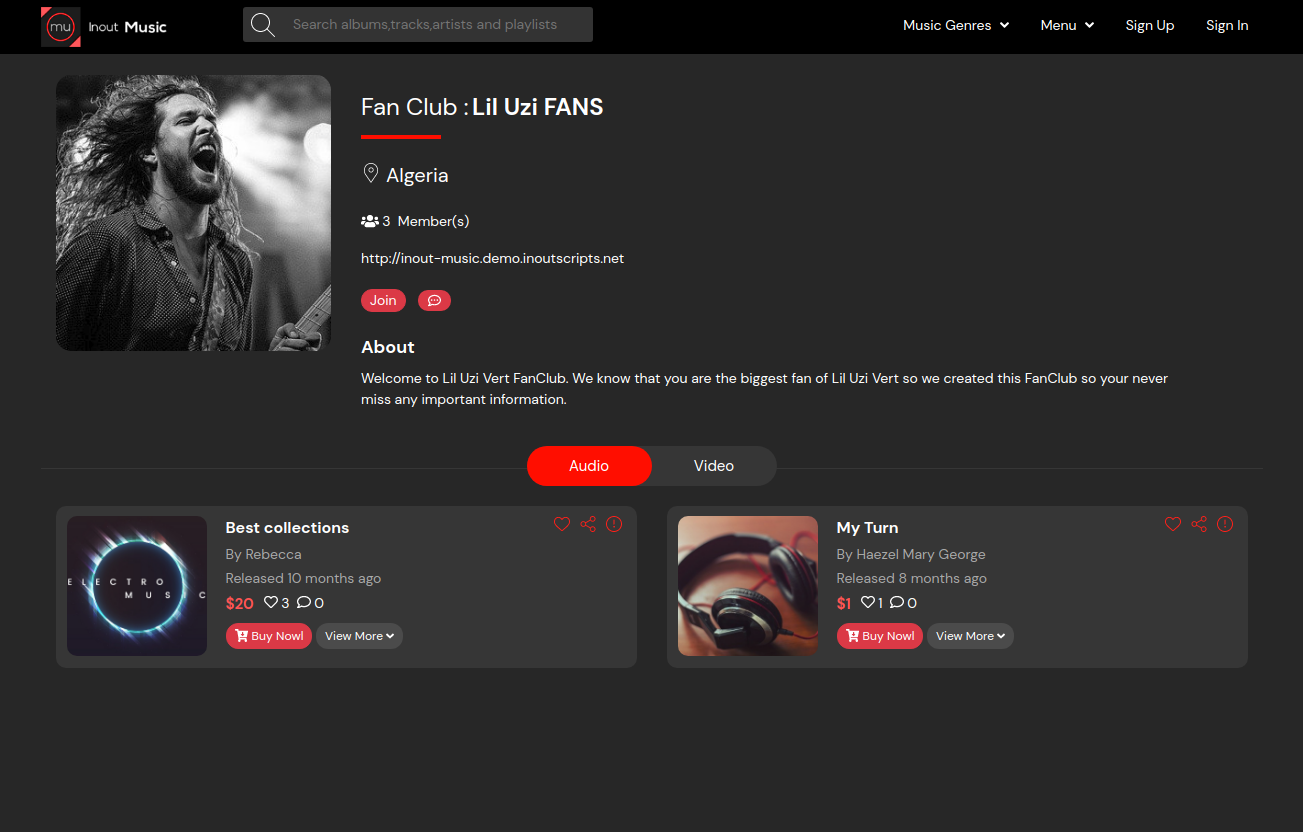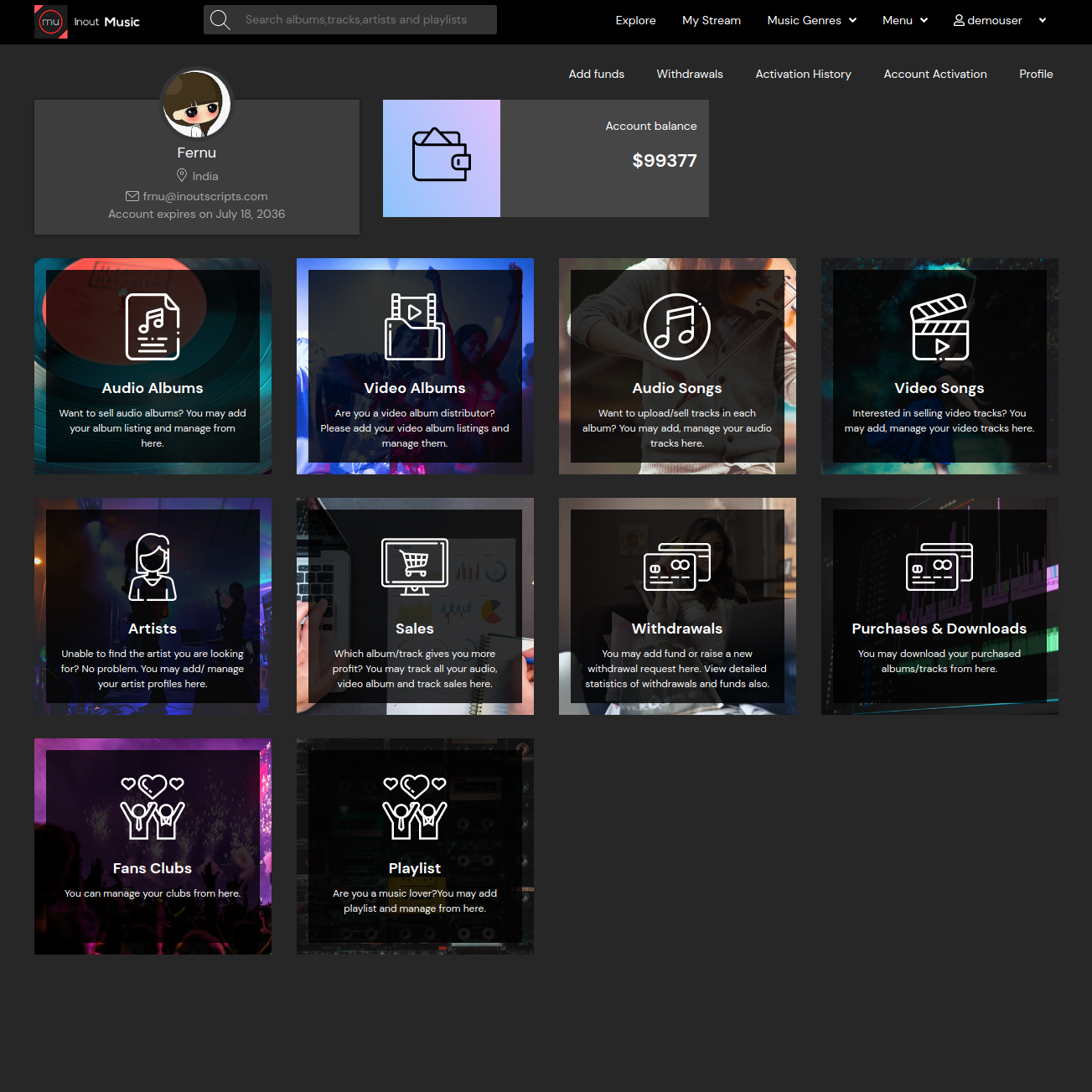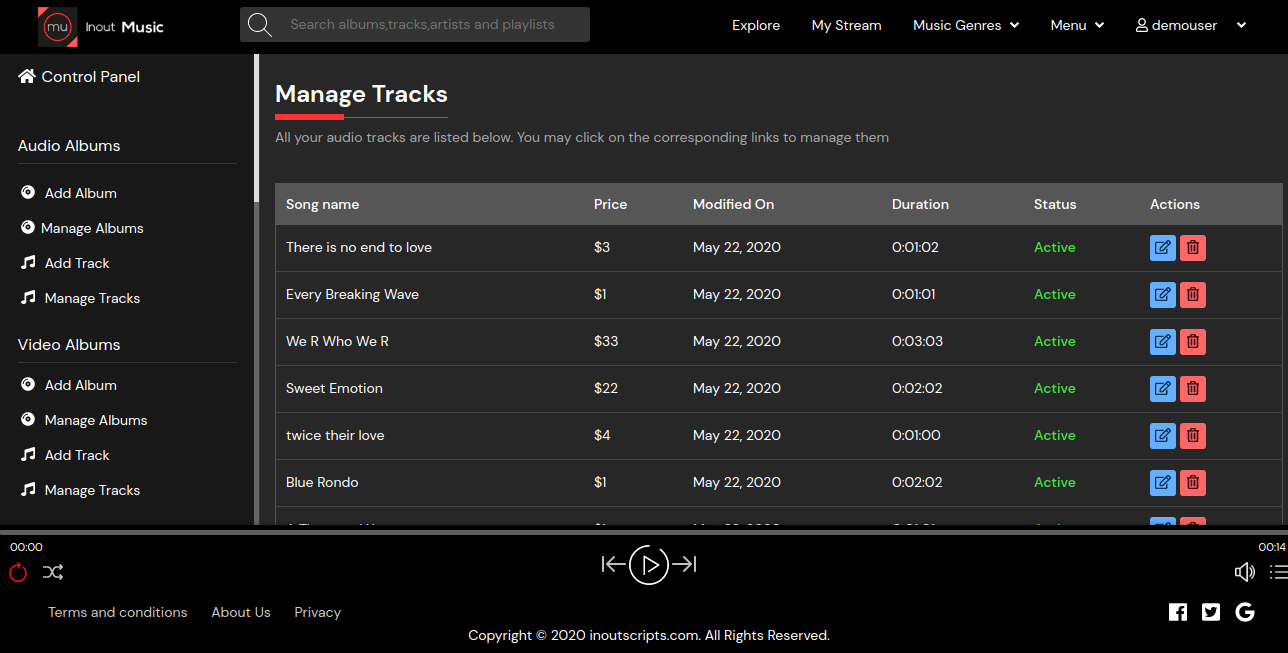 Inout Music
Sponsored
Inout Music: Highly Customizable feature rich Music Marketplace Script.
Product Details
Inout Music is a powerful, highly customizable, feature rich music marketplace or music portal script. The script can be altered to great degree to make it unique for your buyers and sellers. Promote artists, sell your own music or promote other famous artists. It is coded in PHP and priced strategically to suit small and medium business owners around the world. #Unlimited Albums, Artistsm Genres and Tracks #Audio/Video Streaming #100% Template Driven and Fully Customizable #Advanced Music Search #Album Tracks Browsing #User rating & comments #Abuse reports #Purchase Album Tracks Individually # Automated Paypal Payments #Prolonged Music Storage #Multi Currency Support #View Detailed Statistics #Modify Script Settings #Generated Profit Report #Captcha Verification #Stylish and Fast Image Slide Shows #Advanced Admin Panel #Free Copyright Removal #Advertisement Ready #1 year FREE Updates & Support # FREE Installation And Many more... Check out Our Demo
Report this Listing
User Reviews
Please rate the listing and tell the world know what do you think about the listing.
Great Product.
Reviewed by
Jake
on
Wed, 5th November 2014
Highly Flexible. Great Customization Work. Thanks guys.
Absolutely fantastic!
Reviewed by
JMAN
on
Wed, 11th December 2013
Inoutmusic is just the right choose for my online music business. The Services is just absolutely fantastic! THANKS INOUTMUSIC!