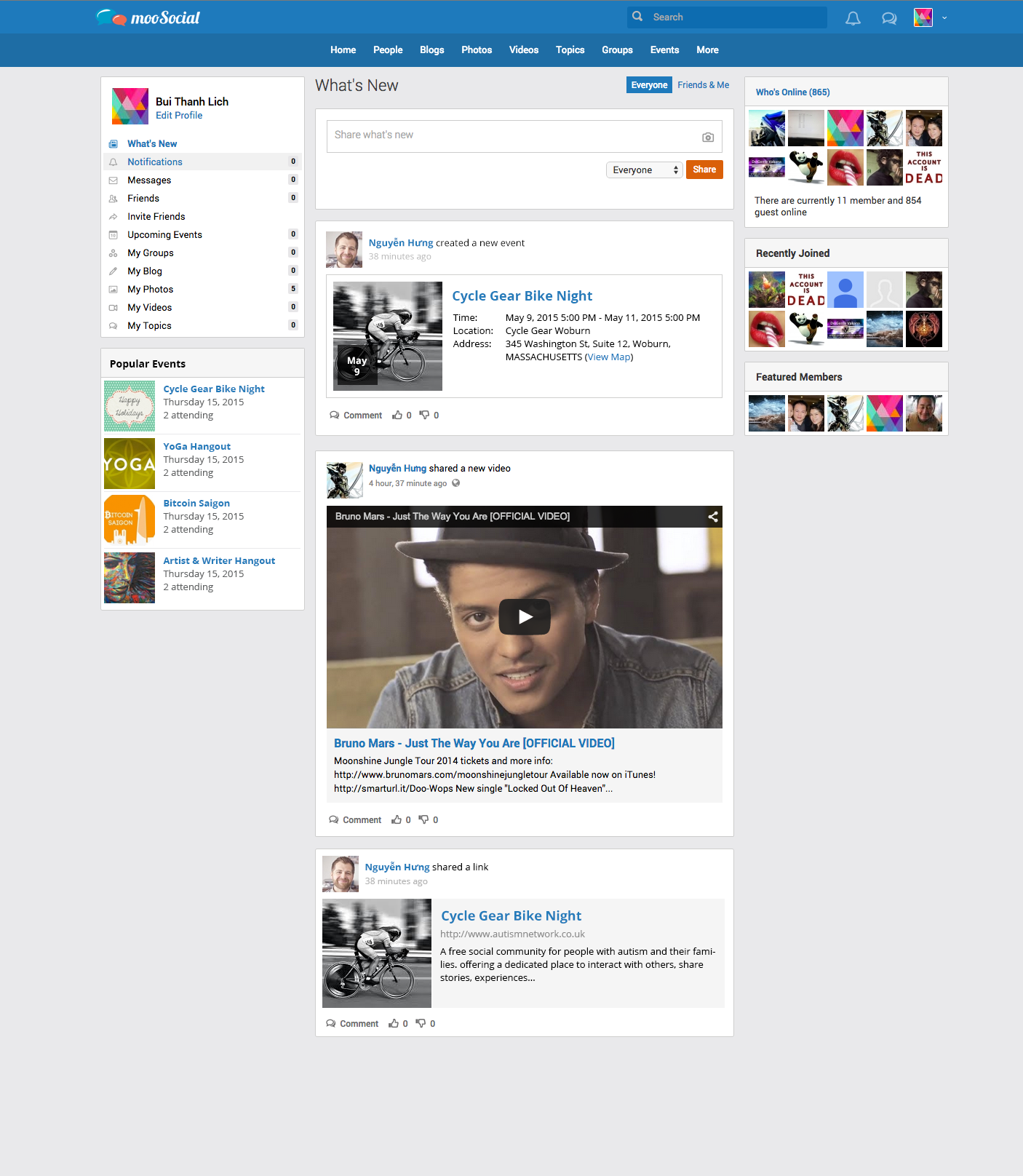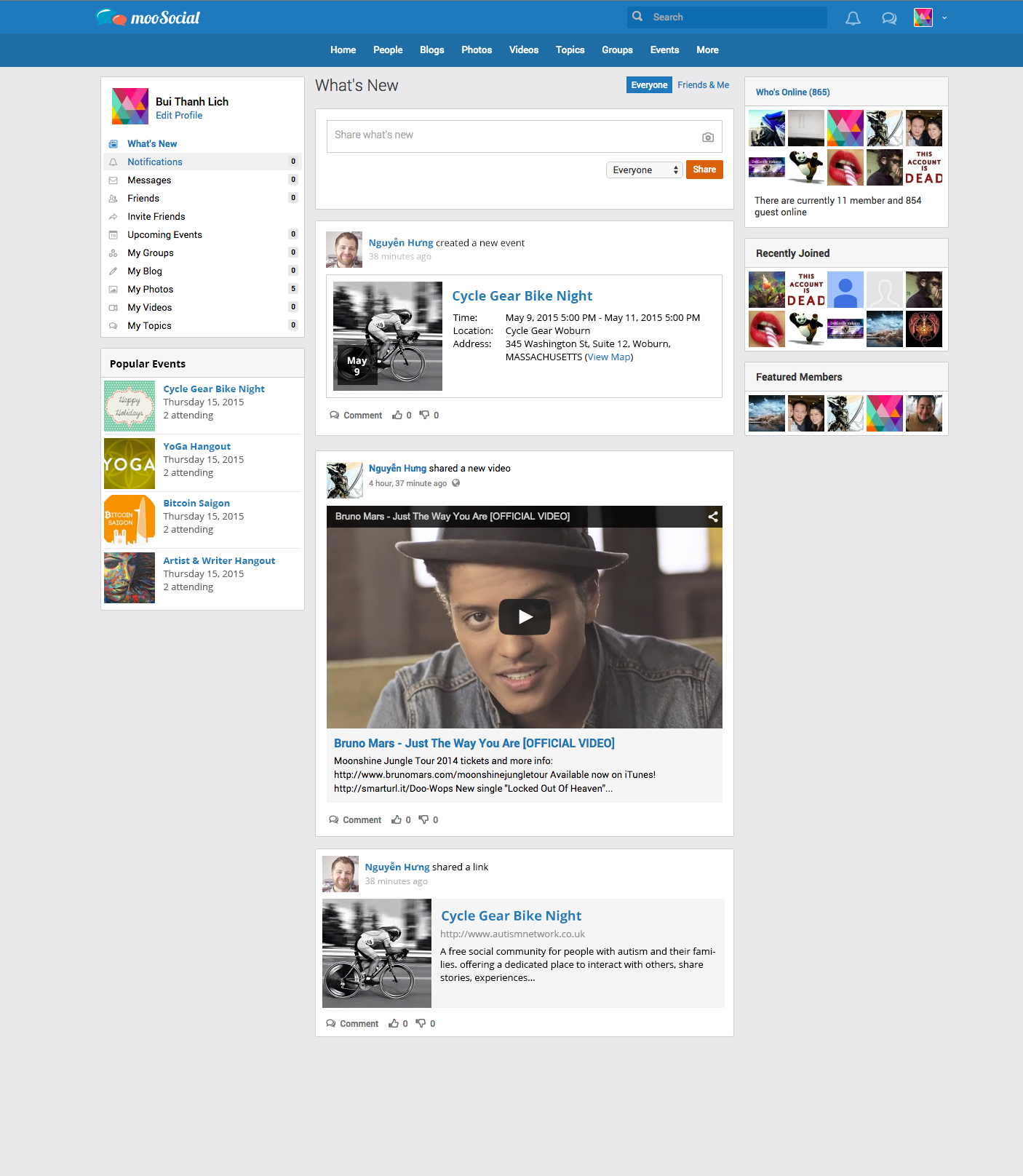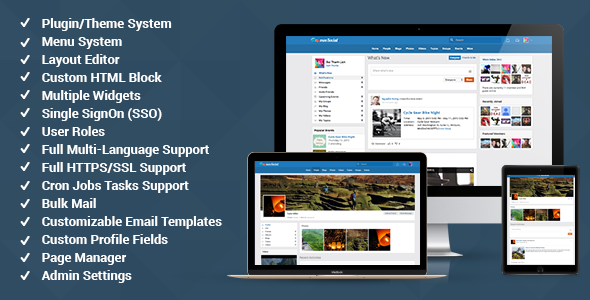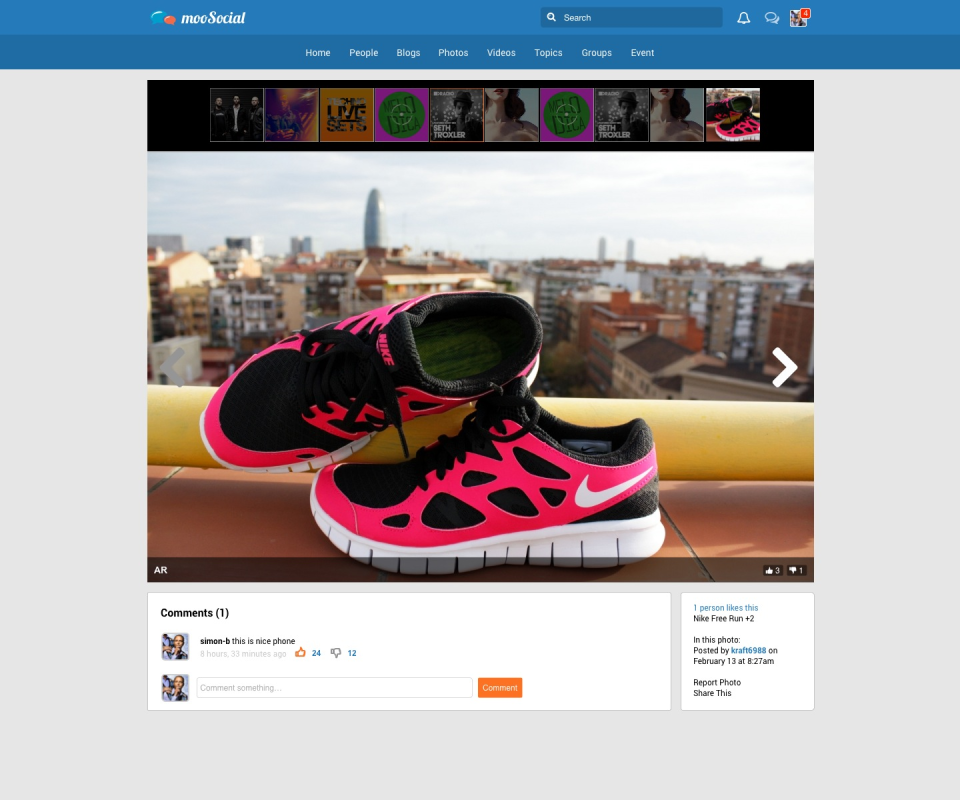 mooSocial - PHP Social Network Script
fast, easy to customize, mobile friendly and CMS independent
Product Details
mooSocial is a responsive web design, php social network script built on top of CakePHP framework. It has all the features to build a successful community (e.g. blog, photo, group, event, video, topic...). mooSocial is fast, easy to customize, mobile friendly and CMS independent (you don't need a CMS to run it!)
Report this Listing
mooSocial Cloud (Monhtly)
User Reviews
Please rate the listing and tell the world know what do you think about the listing.
Simple and very ok script
Reviewed by
Gistmee
on
Mon, 23rd October 2017
Excellent
Reviewed by
Radoi daniel
on
Sun, 16th July 2017
I am very pleased with the product I bought In spite of a small difficulty they give 5 stars I strongly recommend them
Reviewed by
Anonymous
on
Thu, 12th May 2016
I had an idea of creating a social network for a long time, but was waiting for the perfect script to fit in. and moosocial just perfect for me..bravo Moo (y)
THANK YOU VERY MUCH!
Reviewed by
INTRInet
on
Tue, 10th May 2016
The program is really good! I am glad that the developers have not fallen asleep with updates. Make a multilingual, which is very, very important for me. The functionality of the software and the reasonableness of some of the features in detail. Very satisfied with the support!
Great aftermarket services
Reviewed by
Eddie
on
Fri, 26th February 2016
Hi all, I just want to say the guys @ mooSocial go out of their way to help out where they can. Nine times out of ten they can. I have notice with many other script companies don't have the customer support service we all need. Have needed them to write a few extra pieces of code from time to time and they are always happy to help. Some code I have had to pay fore but it has been a quick turn around and value for money. If you have not decided yet if to buy from these guys @ mooSocial; then take a look around the community forum and ask a few questions. It won't be long before you having a good chat about how good the script really is.