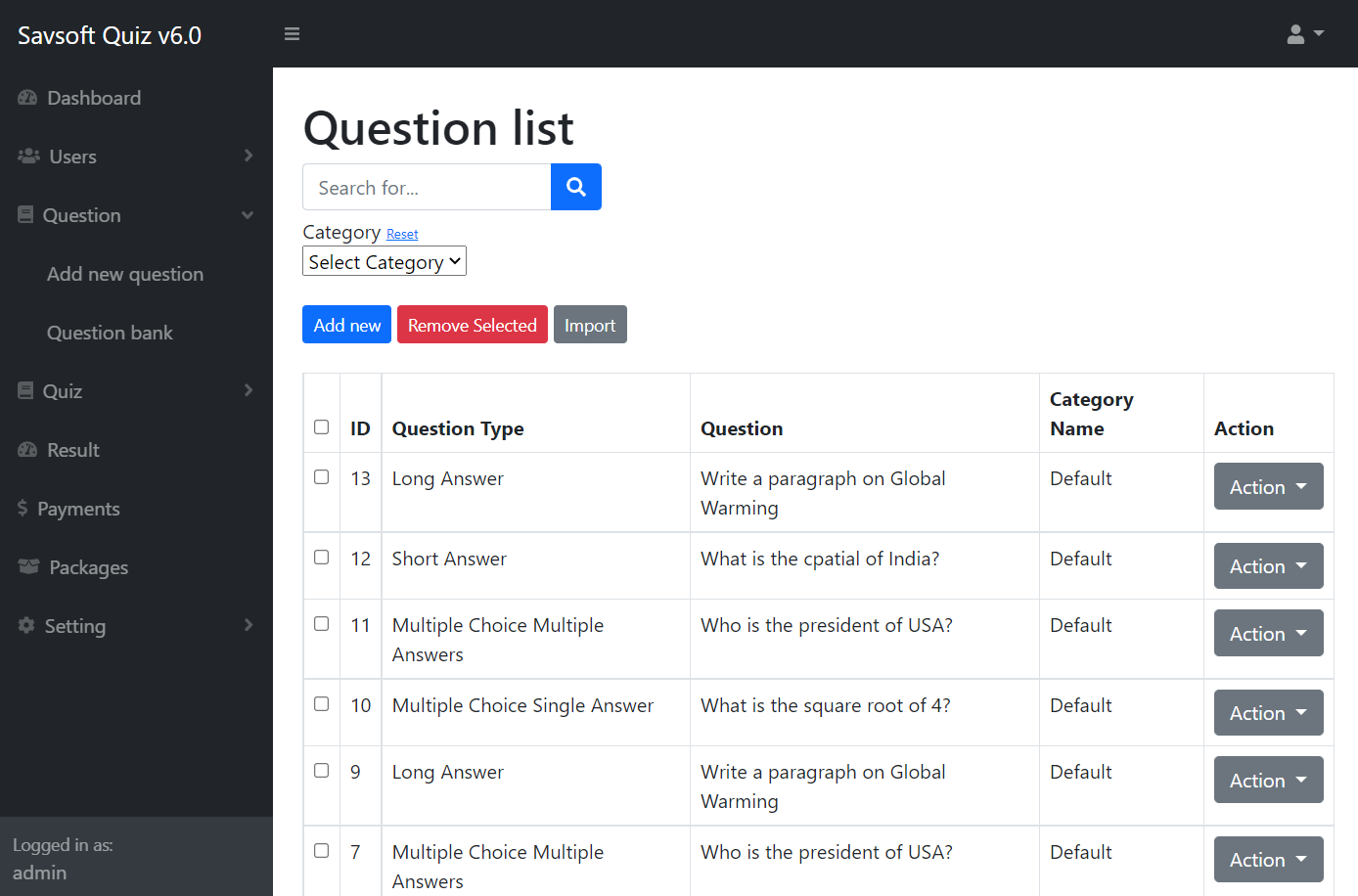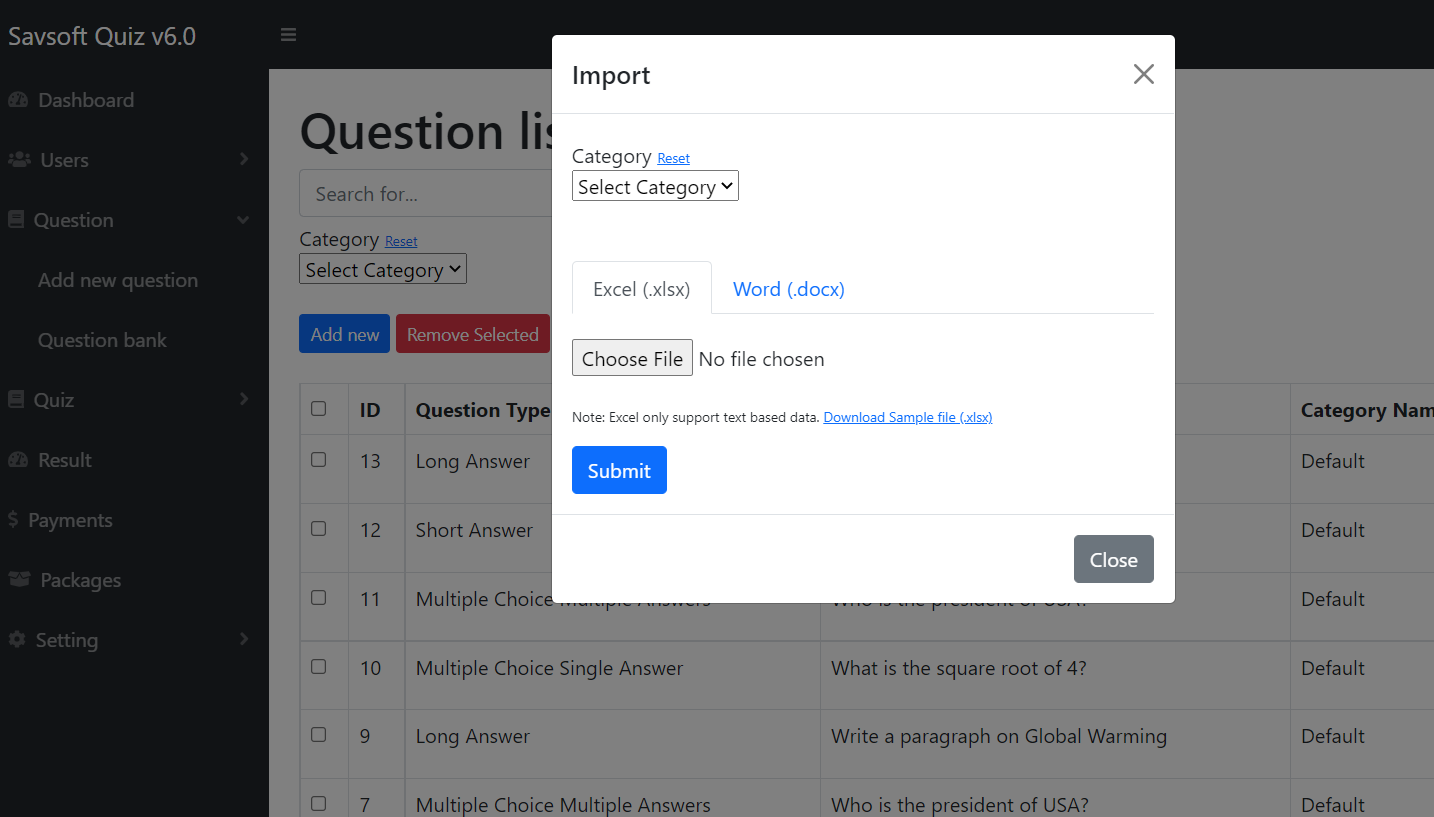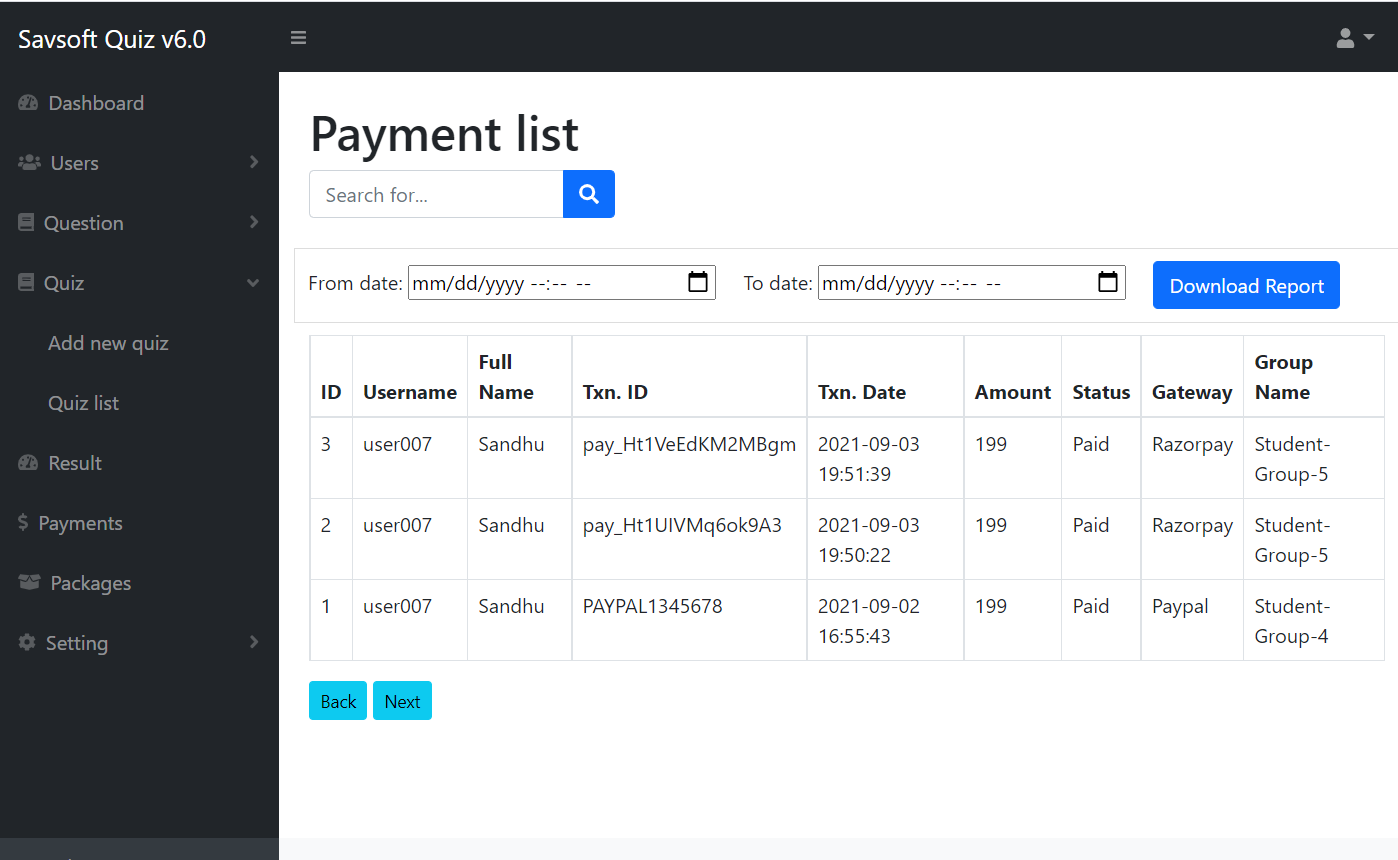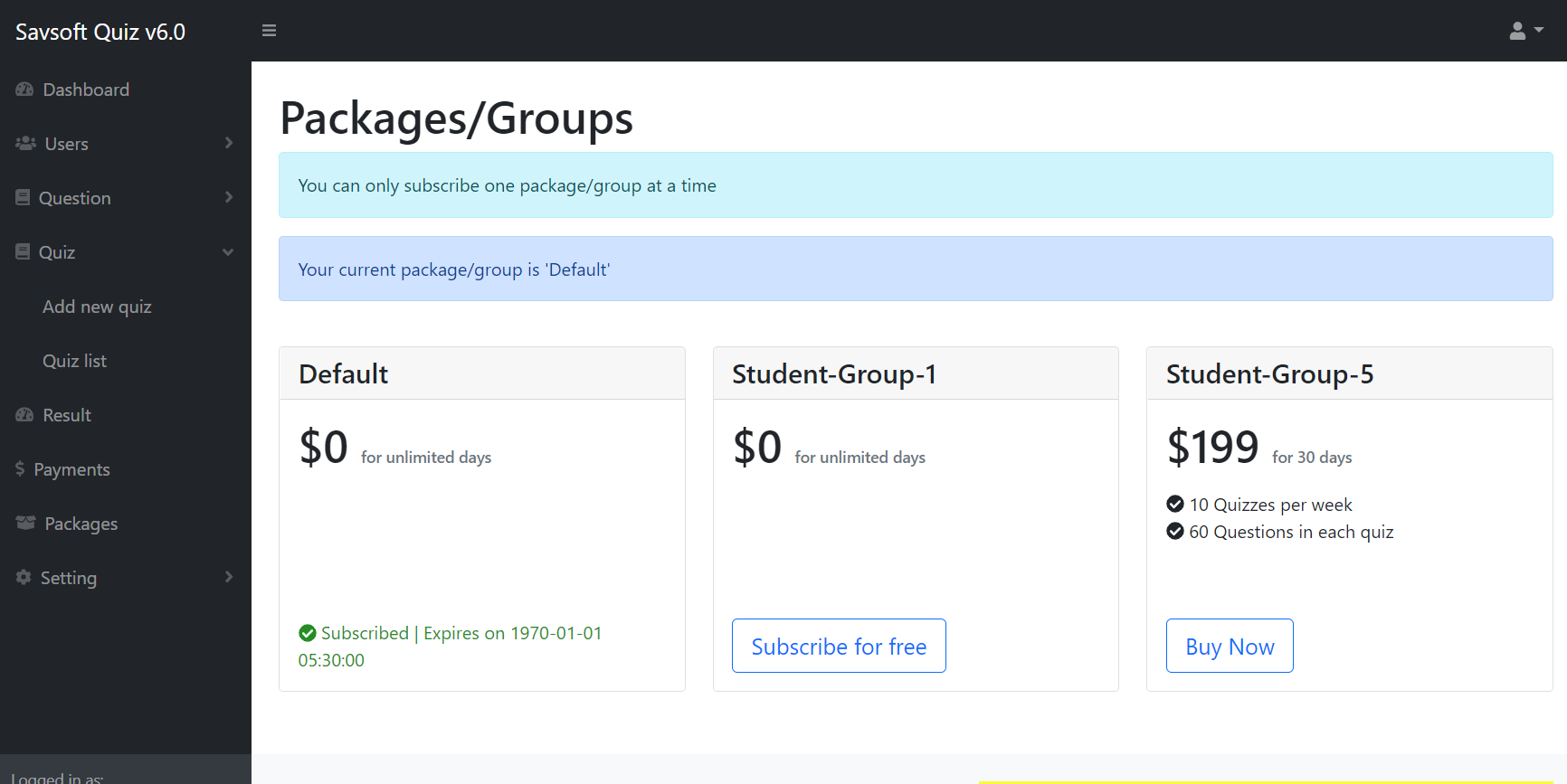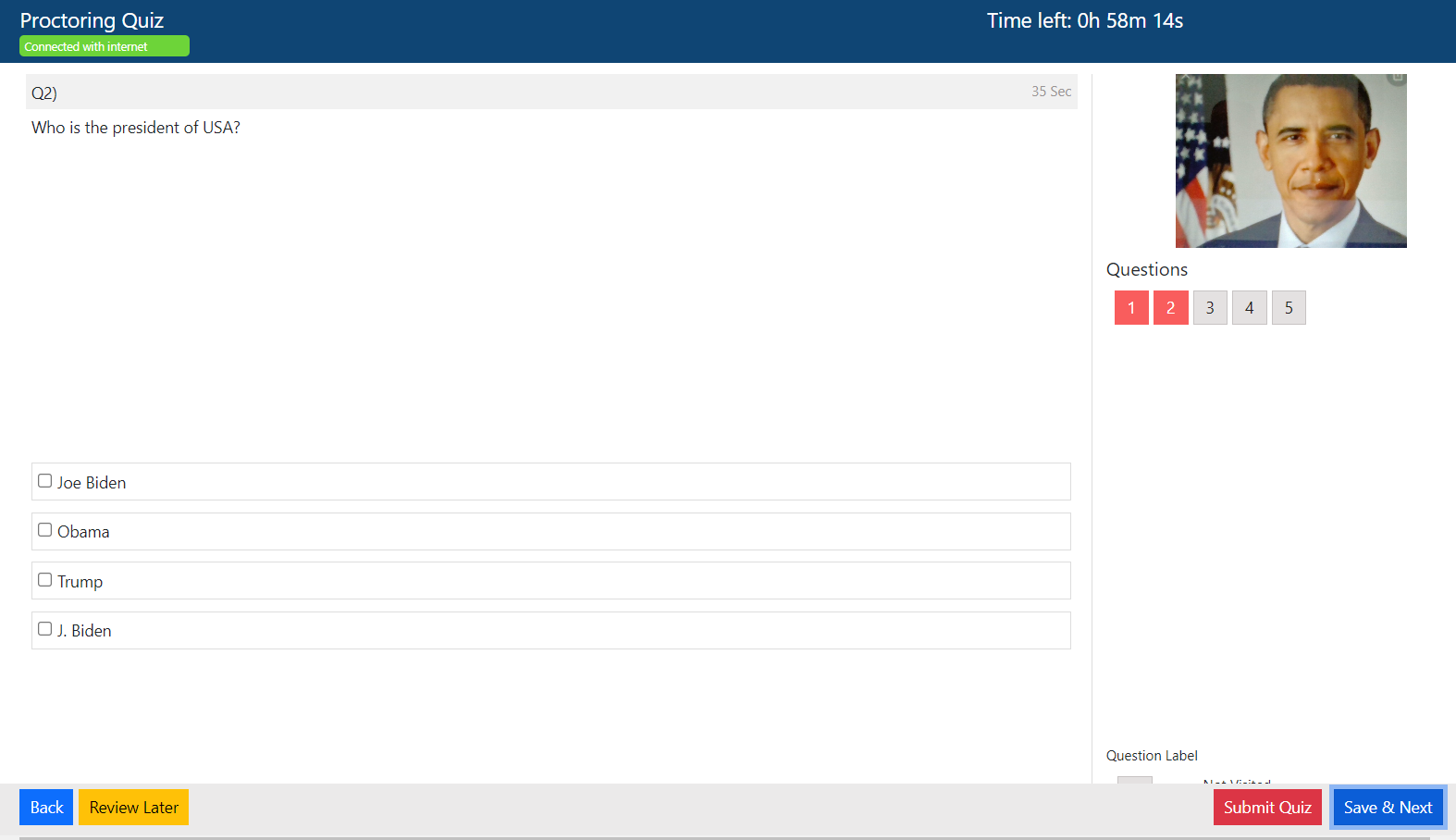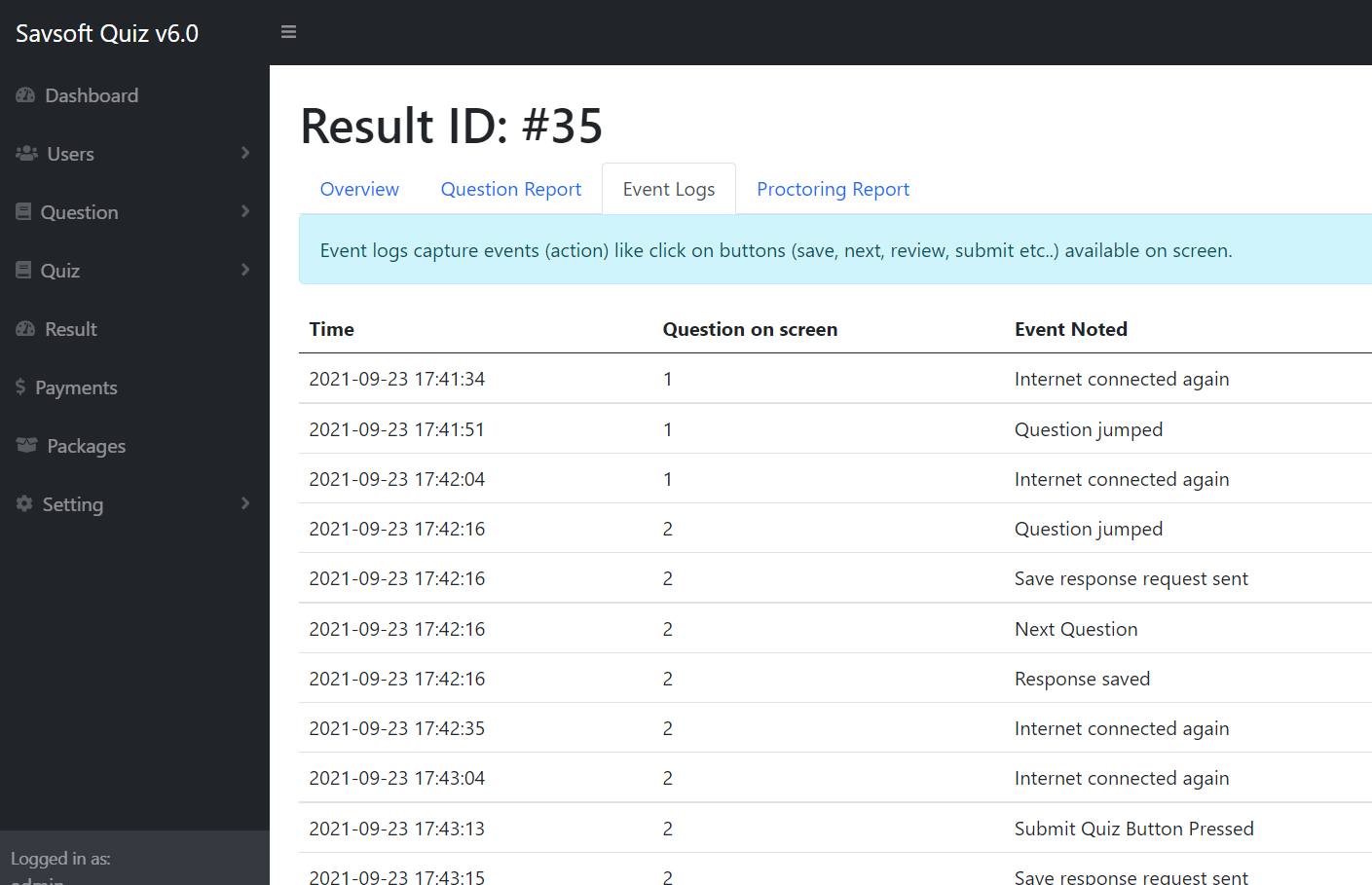 Savsoft Quiz - Create and Manage Online Quiz or Exam with Proctoring Features
Savsoft Quiz is one of the best web application for online quiz or examination system. Dedicated team of developers are developing and maintaining application since 2014. We understand the challenges in online exam and continue researching to build system
Product Details
Question Bank Add and manage unlimited questions in question bank, which you can later add into any quiz. It support four types of questions: Multiple choice single answer, Multiple choice multiple answer, Short answer, Long answer. You can add images, math equations into question. You can import question through excel (.xlsx) and word (.docx) file. Quiz/Exam Create quiz with all required settings like Quiz duration, start and end date-time, maximum attempt allowed, assign to multiple groups, proctoring enable-disable etc. Quiz template has features to switch any question, mark question as review later, timer, internet connectivity alert and web cam preview (if proctoring quiz) Result Report Application provides detailed report of result. It contain obtained score, obtained percentage, correct -incorrect marks, total and individual question time, category-wise report with correct-incorrect marks and time spent. Question-wise report which show correct answer and answer submitted by user. Proctoring report which show number of warning issued, web cam photos and screenshot captured during quiz. AI- Based Proctoring Application integrated with artificial intelligence based proctoring system. If you enable proctoring in quiz then user have to allow their web-cam and screen sharing during quiz/exam. During quiz system will randomly capture photo and screenshot and also when it detect the events like browser minimized/tab switched, no one in front of camera, Mobile phone detected in front of camera. It is powered by tensorFlow machine learning library. Paid Group You can divide all users under paid or free group. Application integrated with ready to use payment gateway (Paypal and Razorpay). User can switch their group to free or paid. If he/she want to subscribe paid group then online payment can be done through paymentgateway. Admin can download complete transactions report in csv format. Offline store user response Application send user's response (selected answers) to server during quiz/exam on 'Save & Next' button but if internet connection is disconnected during quiz then it store all data in browser's local-Storage and sync later when internet available. If internet connection not available on quiz submission or time-out then it creates encrypted file of response and download into user system which can be shared manually with admin. APIs based architecture Front-end and back-end of application communicate through APIs which returns JSON response to Front-and application. It helps to integrate the application with any other platform/application. Event Logs Event logs captures event (action) like click on buttons (save, next, review, submit etc..) available on screen. It helps to investigate the error in result (if any found) Regular support service We provide free 6 months regular support service which include application installation, bug fixing and updates.
Report this Listing
User Reviews
Please rate the listing and tell the world know what do you think about the listing.
No reviews found.
Not yet reviewed by any member. You can be the first one to write a review for this listing.
Click here
to submit your review.