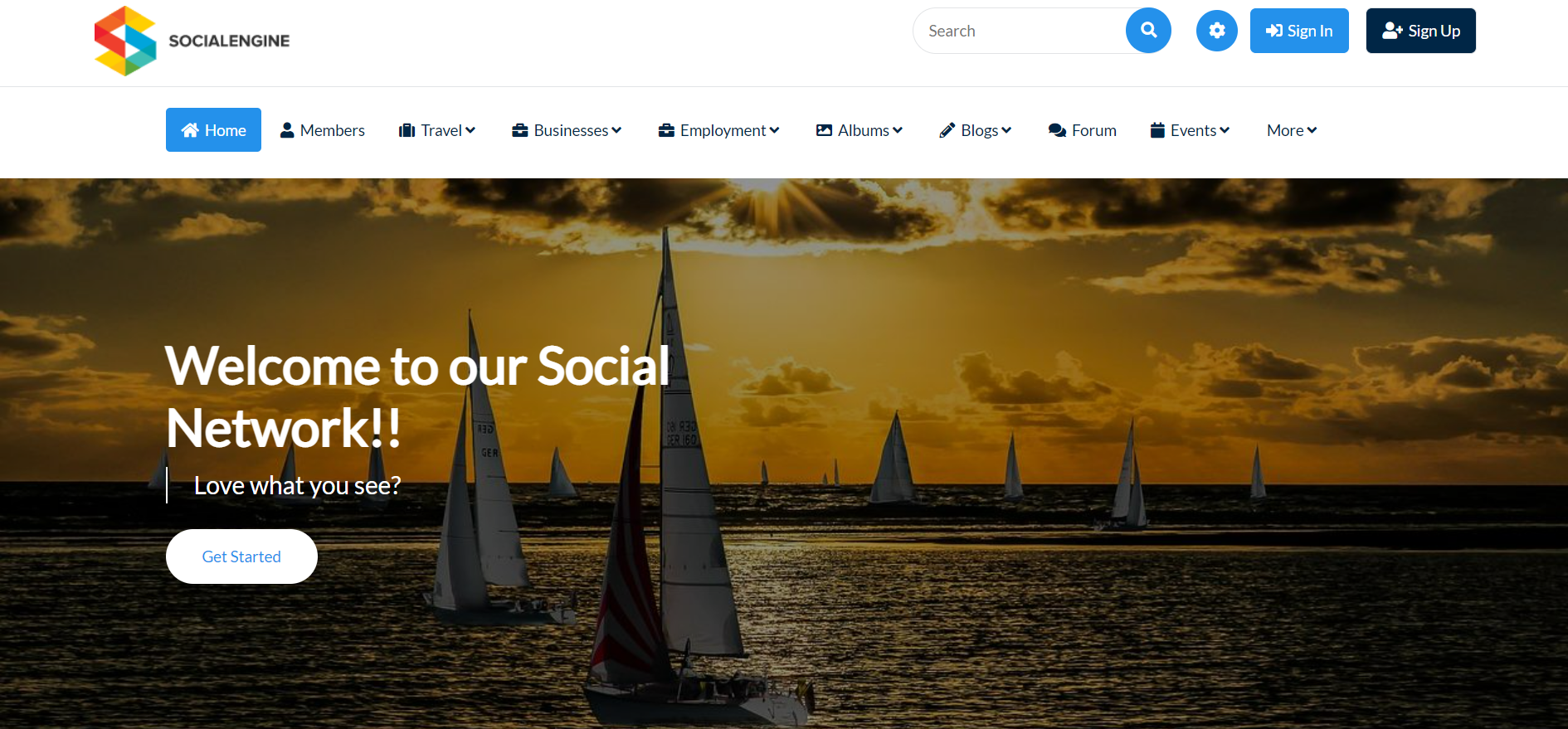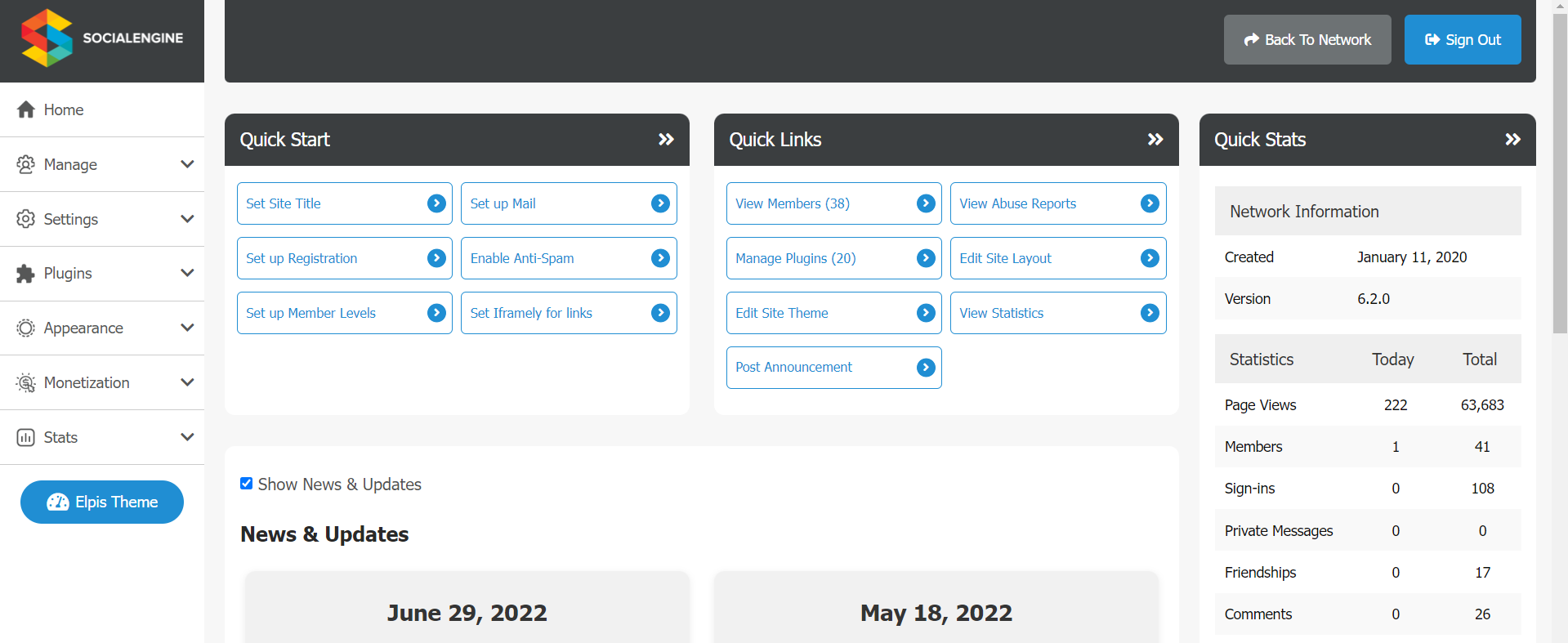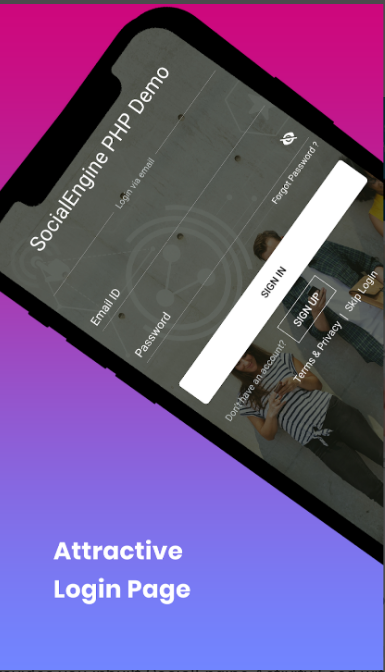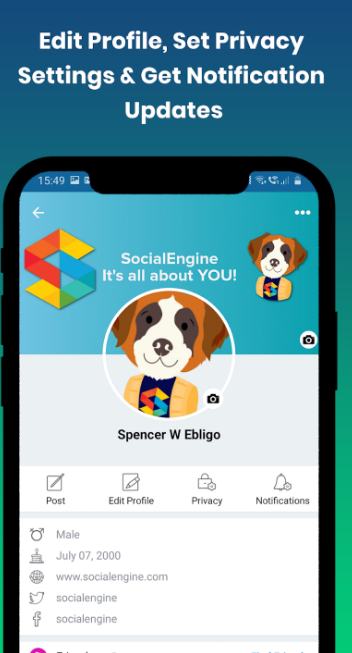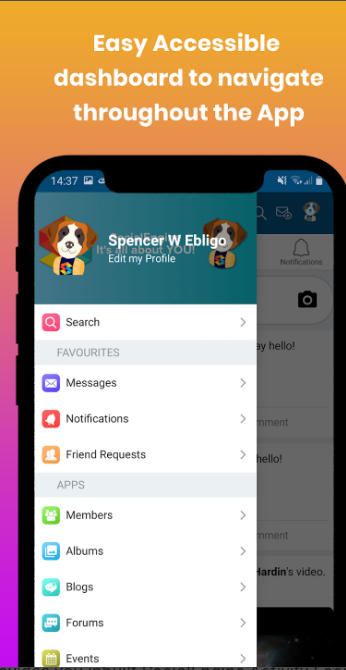 SocialEngine
Best PHP Social Networking Script and CMS to Create an Online Community or Social Network Site or App
Product Details
SocialEngine is a powerful social network development platform that can create customized social networks, online communities, and social media websites. Over the years, businesses have embraced it for creating web solutions that connect people with brands and with each other too. We are a leading social network development company providing highly personalized services that help clients to take their business to the next level.
Report this Listing
The trial contains SocialEngine PHP as well as every official SocialEngine plugin we sell (Blogs, Classifieds, Polls, etc).
30 Days Free Support , Code Access, iOS and Android Mobile Apps . Groups Photo Albums -
User Reviews
Please rate the listing and tell the world know what do you think about the listing.
Social Engine and Social Networking solutions have been great to use and they are excellent with ass
Reviewed by
https://DisasterSites.com
on
Fri, 8th July 2022
I have been using social engine and social networking solutions for several years now. Social Networking Solutions have always been excellent to work with and have been on top of all custom work I've asked them to perform. I couldn't ask for better service. I continue to use their services today as ongoing SEO work and site assistance.
Social Engine is the cream of the crop of social community scripts and CMS to Create Online communit
Reviewed by
Rumbea Sin Parar
on
Thu, 7th July 2022
Social Engine is very user-friendly on all fronts, be it the admin panel or the user interface. It is all very beautifully designed and simple yet very robust and well coded, making it in a nutshell, perfect for growth and expansion. The script allows you to have several thousand users online (at the same time), using all of the great features the script provides. The computer version integrates wonderfully with the cell phone or tablet and also via the APP One of the many great features is the ability to integrate with third-party developers, thus giving us the owners the ability to expand our sites and create unique sites or niches for our communities. Which, in my opinion, is what it's all about: creating unique sites for our particular communities, and macro-niches. Social Engine is a script built to last! The developers are great and are always making updates to keep the site up to date with current trends and internet regulations. I have Social Engine since 2011. I'm still currently online with my Social Networking site working and running just fine, I love it!
Outstanding
Reviewed by
Marc
on
Tue, 5th July 2022
If you're looking to start your very own social website, then look no further. Social Networking Solutions is the best script you could get. They have not let me down, and they're always available.
Best Social Community Script
Reviewed by
Lloyd
on
Mon, 4th July 2022
I would recommend SocialEngine as tye best Social Community Script to anyone who needs it. Their support is 100% responsive. And ready to help whenever needed.
Looking for an awesome social script?
Reviewed by
Rick Kamen
on
Mon, 4th July 2022
As a webmaster and sites owner, I am very impressed with SocialEngine. The platform is very efficient and clean with all the options you could ever want and the scripts are very clean and smooth, as far as support you will not find any better or faster support very professional, so if your looking for a great platform with great scripts and plugins look no further than SocialEngine.