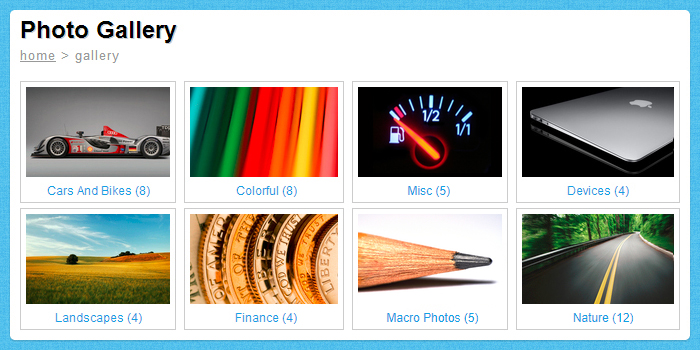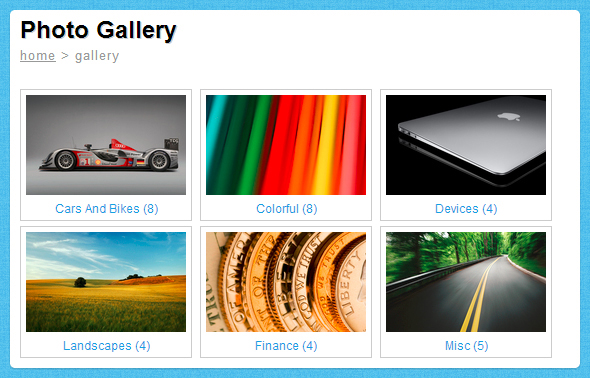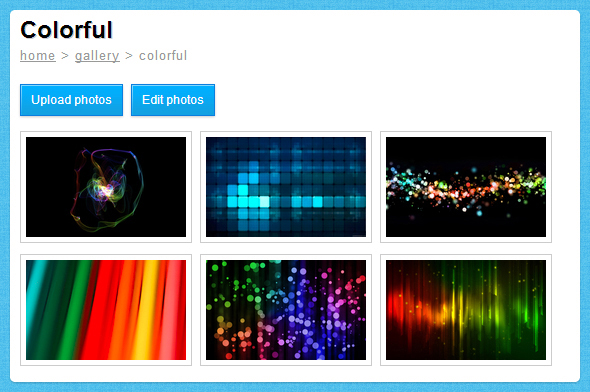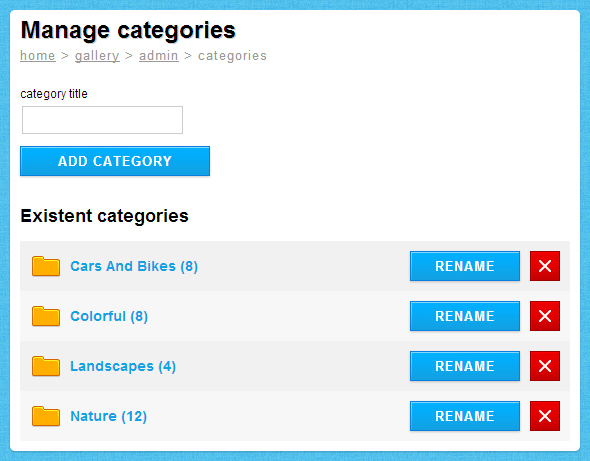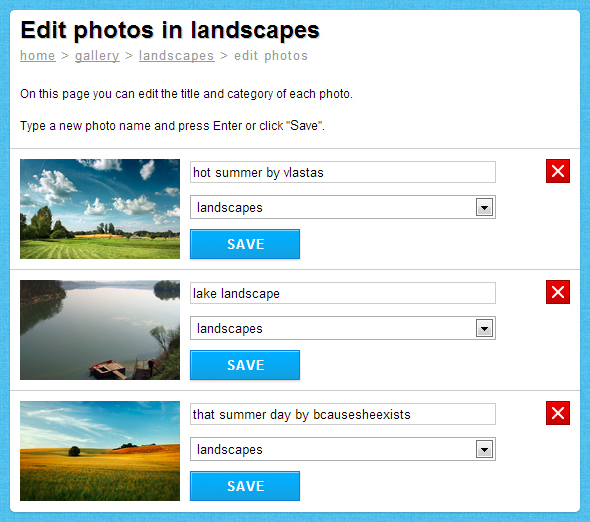 PHP Gallery .com
Sponsored
PHP Gallery is a free php image script that allows you to upload and display photos on your website in a clean elegant way.
Product Details
PHP Gallery features Extremly easy to install on your website (just copy files) No database required, categories are folders, photo title is the file name. Admin can upload photos from web interface Create, rename, delete photos and categories from web interface. Select the cover for each category. Select your own size for photos and small thumbnails. You can regenerate thumbnails if you later decide to change their size. When small thumbnails are clicked, the galery opens in a full-page mode where images are displayed at full size. The gallery html code complies with W3C code validation standards.
Report this Listing
Free to use on your personal or commercial websites or even websites you build for your individual clients. NOT allowed to redistribuite it in any way, included but not limited to other projects that are redistributed as a script / gallery / template.
User Reviews
Please rate the listing and tell the world know what do you think about the listing.
No reviews found.
Not yet reviewed by any member. You can be the first one to write a review for this listing.
Click here
to submit your review.