Shopping Carts
Collection of commercial and free PHP Shopping cart scripts. These e-commerce scripts will allow you to setup an online store to manage and sell your products and services.
phPay
phPay is a shop and catalog system based on PHP and SQL. Features: supports mySQL, Oracle, MS-SQL, Postgres, Interbase (you can add others in db_func.inc.php); database operations from PHProjekt; its own session handling without using cookies; works as shop or catalog (with or without wishlist); user-handling using md5(passwords); differnet languages and currencies are supported; config and admin in easy-to-use webinterface. Lots of features have been added since 1.0x.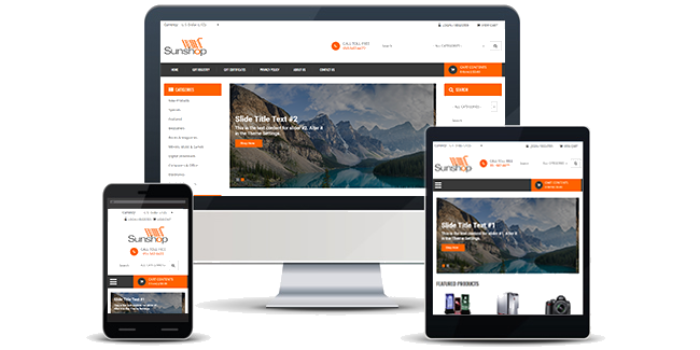 SunShop Shopping Cart PHP Script
SunShop shopping cart php script's major features include real-time shipping & payment processing with over 65 modules including PayPal Pro, Amazon Payments and Stripe, 1-Page checkout, fraud screening, HTML template based system, easy administration, product feed export, social media sharing, import/export data easily, FREE plugins and module included, currency conversion, advanced coupons and discounts, rewards points system, gift certificates, manufacturer and vendor support, custom fields, XML sitemap export, bar code generation, affiliate software support, unlimited categories and subcategories and product features such as unlimited options and attributes; digital download support and extended pricing; unlimited images and categories for products and much more. Now completely mobile device friendly with new responsive templates for both the front and the back end. Display your products on Facebook with our FREE plugin. All with our 14 money back guarantee!