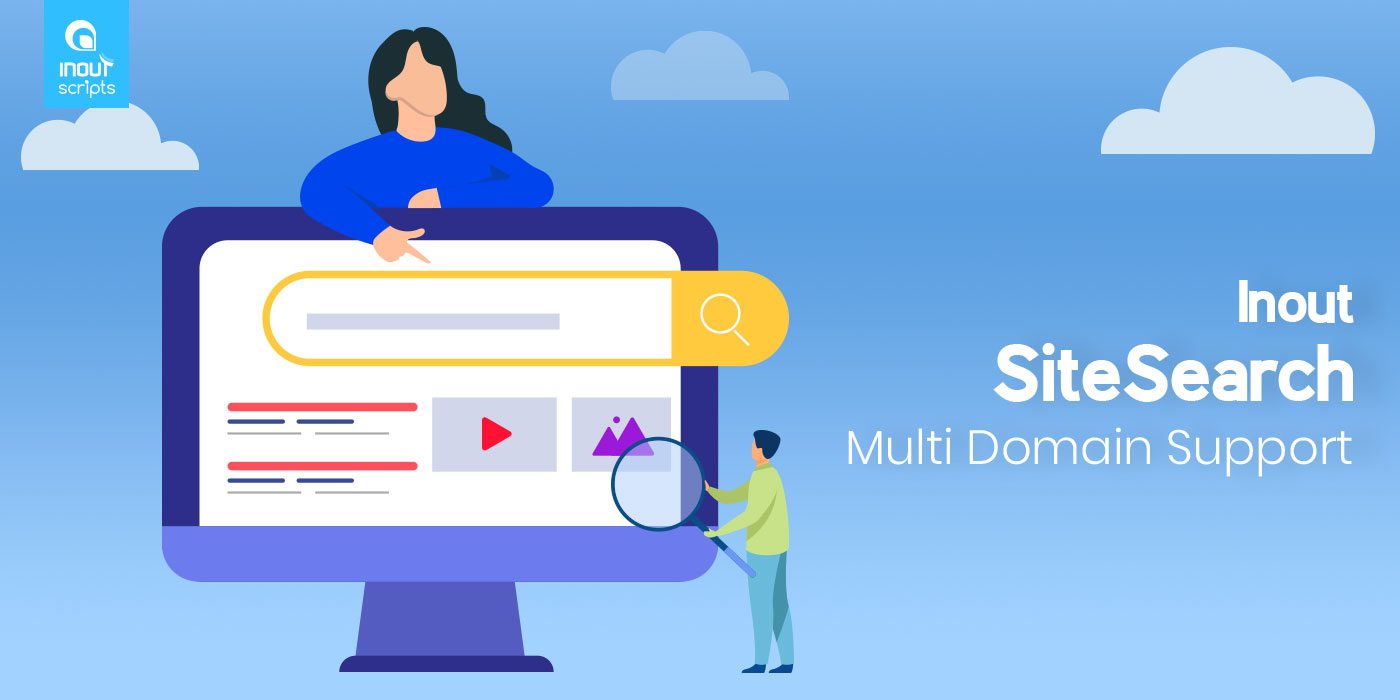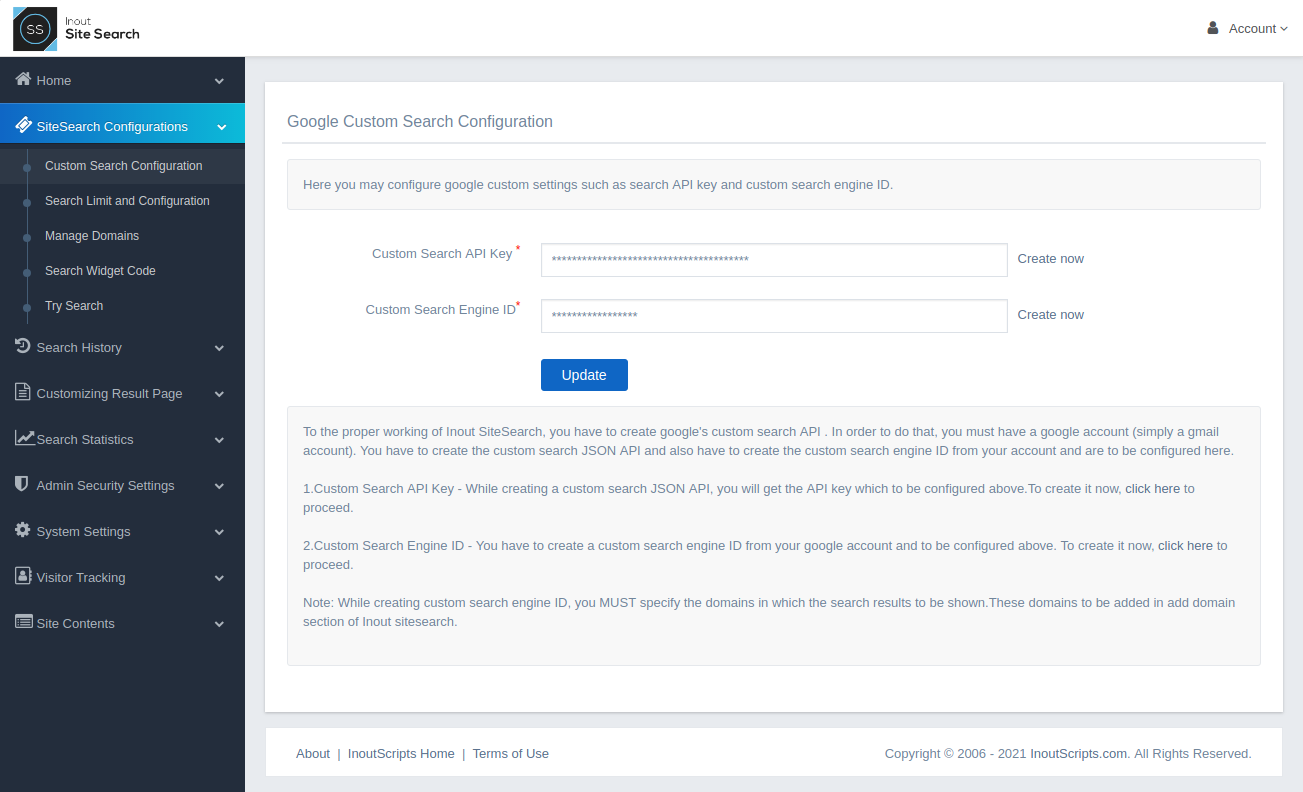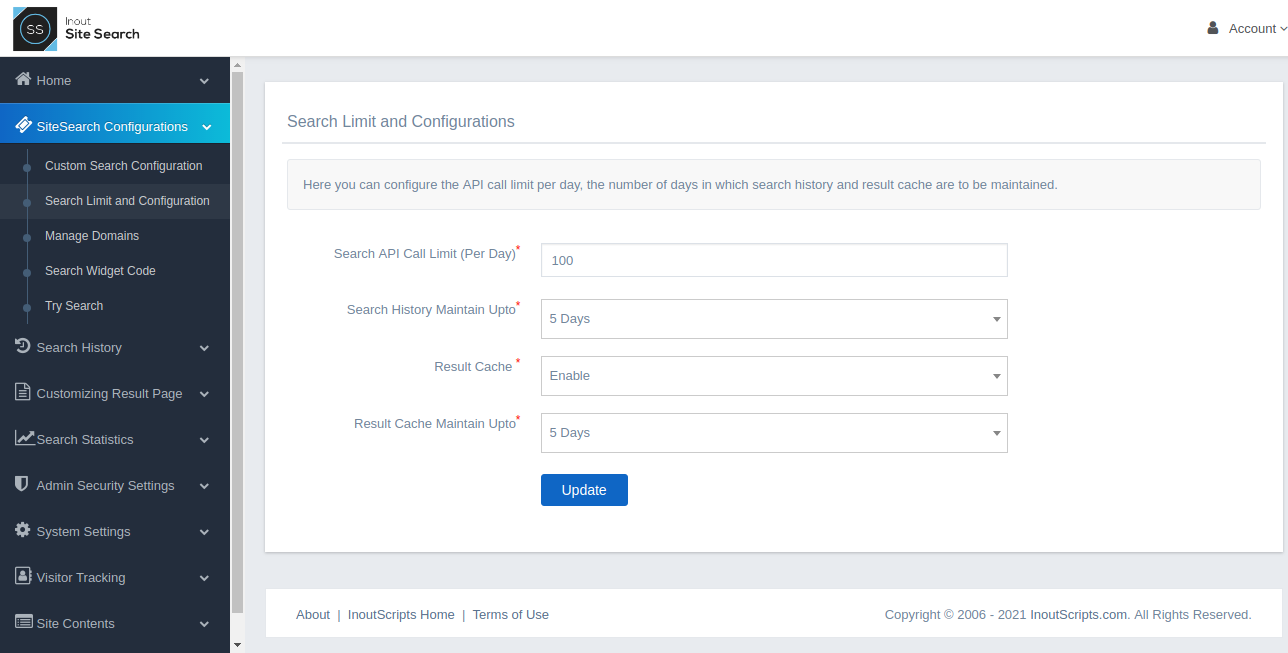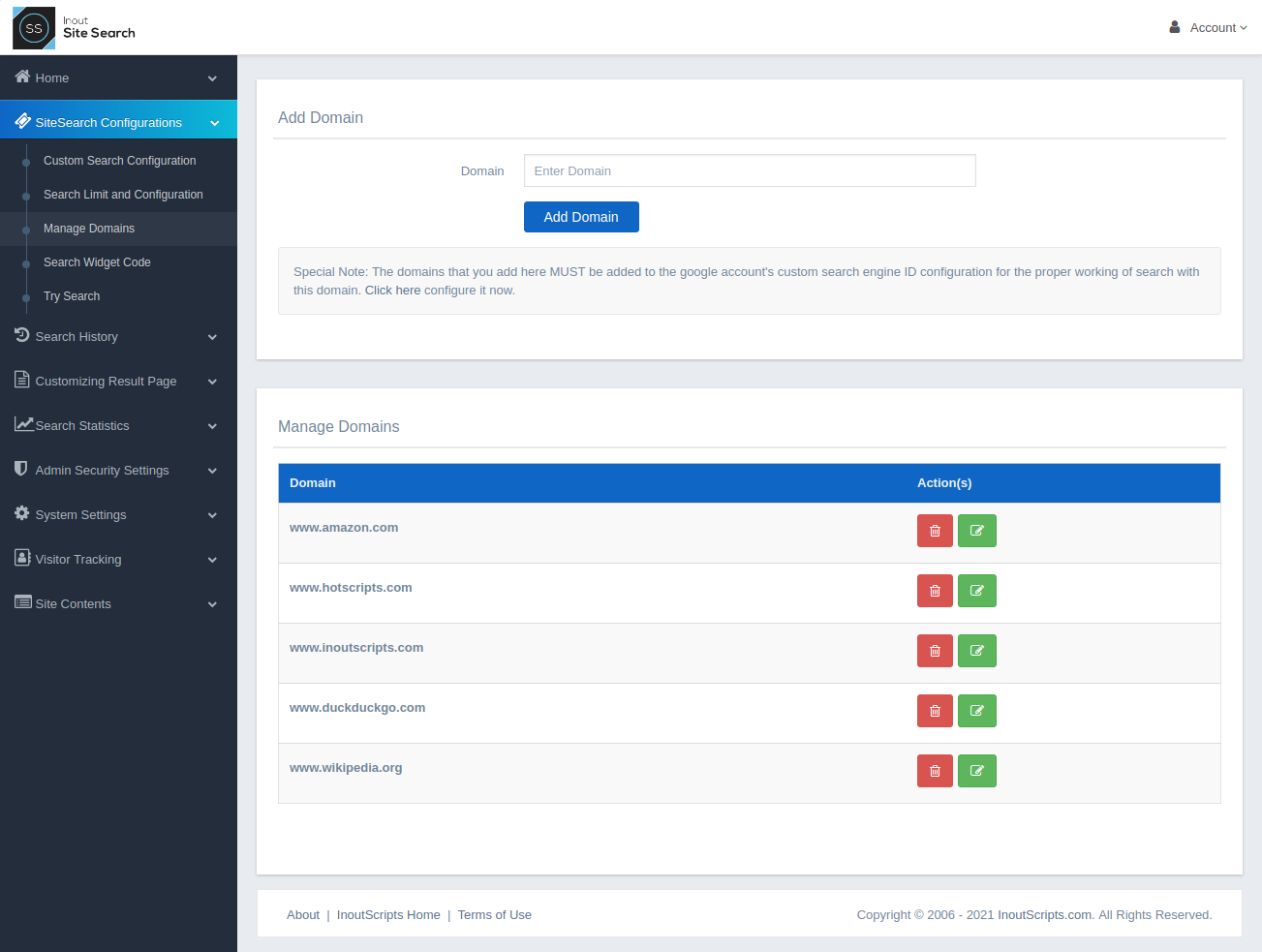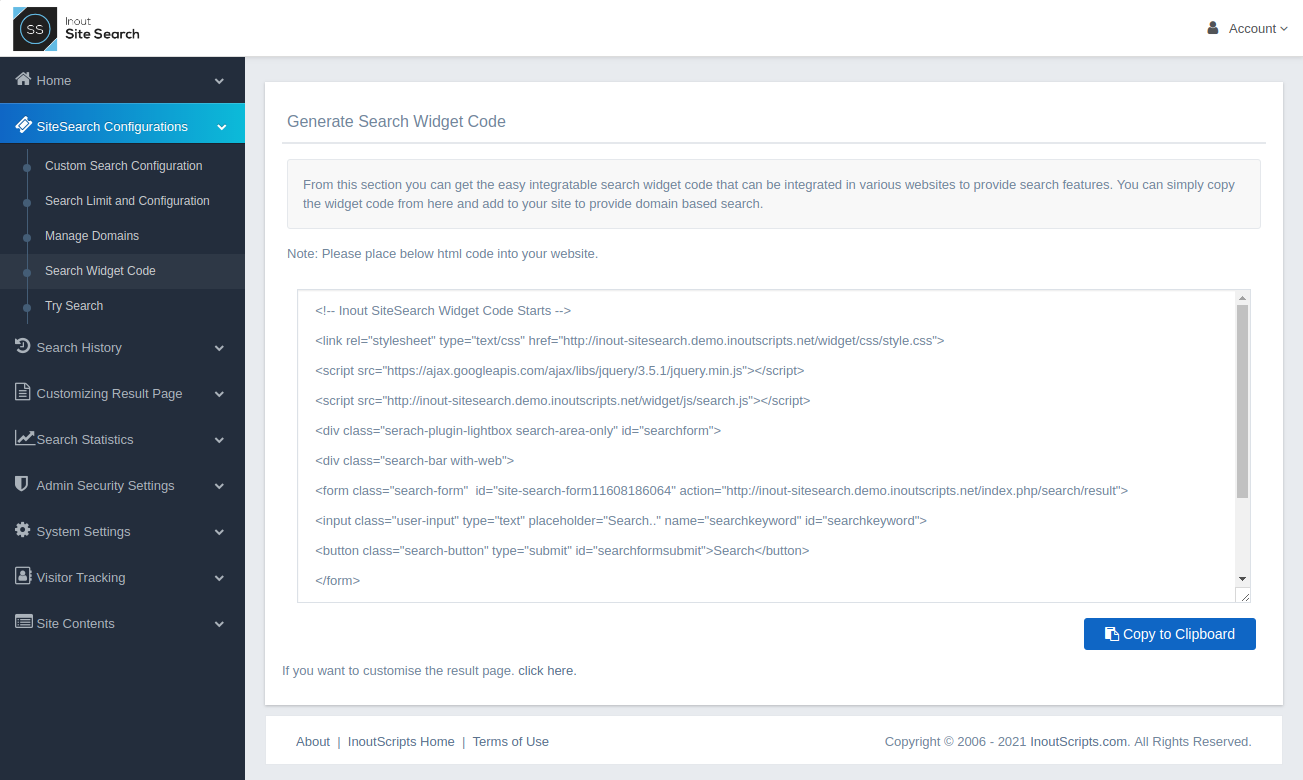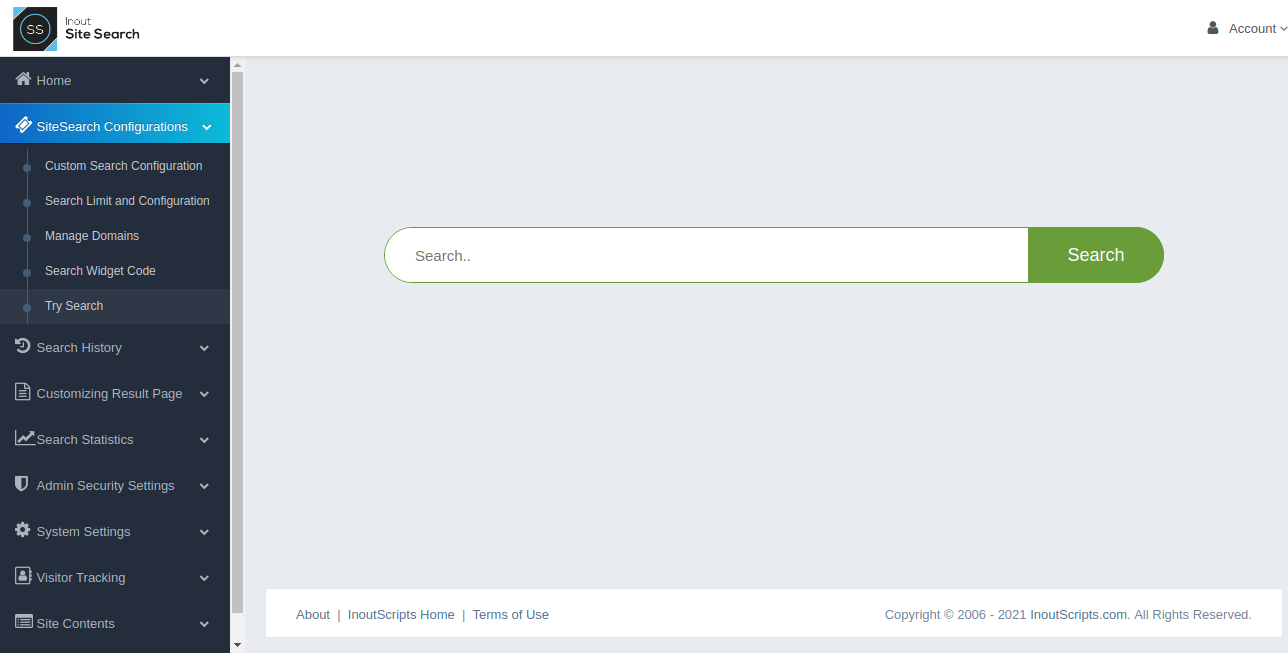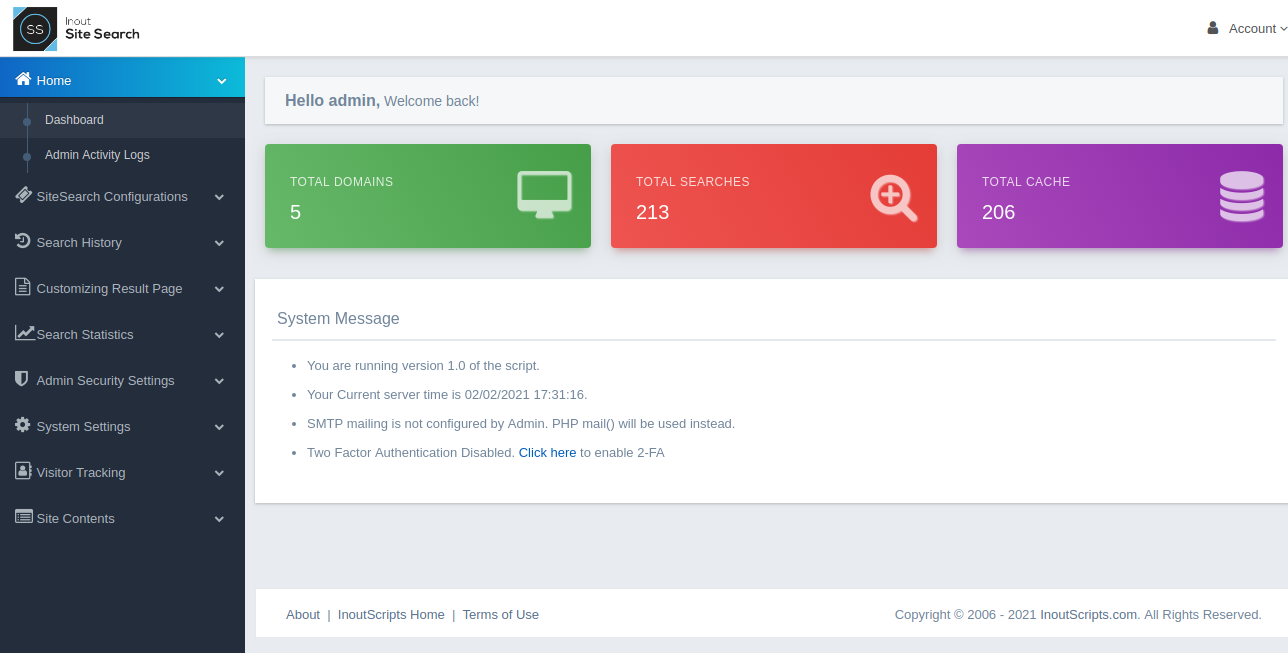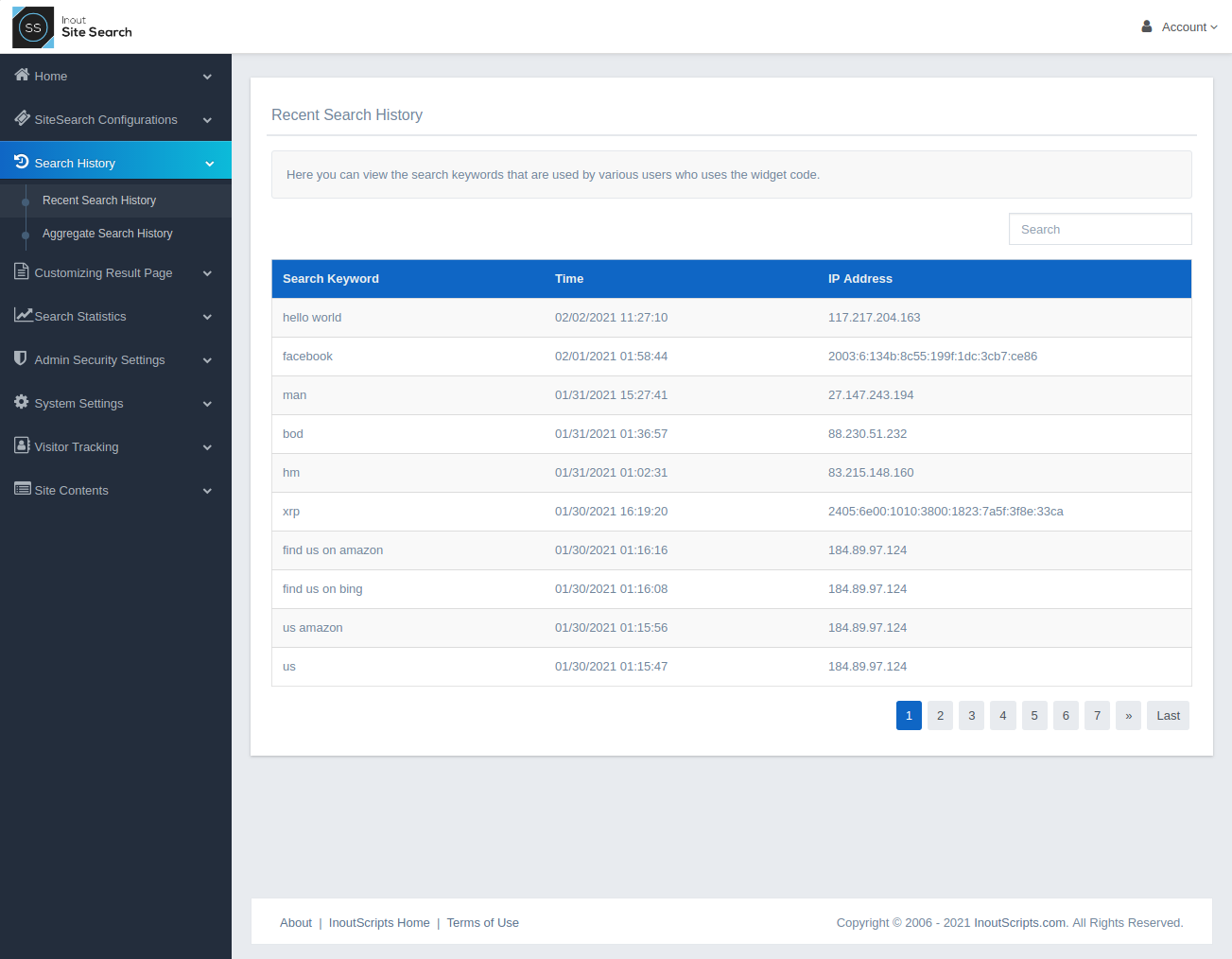 Inout SiteSearch
Sponsored
The most powerful internal sitesearch spider software that helps your visitors to search your websites' content.
Product Details
Inout SiteSearch is a powerful AJAX,Jquery and JSONP based flexible internal sitesearch solution for your websites to search your own websites content. Features Include # Integrate in any web pages # Customizable Look and Feel # Domain Set # JSON Search Output which ensures great flexibility and fastness to users # Optionally show the search results in the same page where search box is placed # Excellent page rank mechanism # Create up to 10 API keys # Page priorities based on page rank # Bad words filter # Result Caching # Advanced Crawler Control tools which give a complete control on domains added # View the statistics of different searches based on API keys # Work seamlessly with any scripts or web pages # Limit page search by depth # View the queued pages and crawled pages # Use API keys to authorize/sell search data access to external parties # Track the search history and evaluate performance from each API key # View the list of all identified keywords from each pages.
Report this Listing
User Reviews
Please rate the listing and tell the world know what do you think about the listing.
This script has a lot of mistakes
verified
Reviewed by
Dmitry
on
Mon, 7th May 2012
This script has a lot of mistakes. I rearranged your script. it does not work. I'm tired of correcting your script. I demand a refund. You crooks. I want to get my money back. I demand my money back now. I am writingan application in the FBI. your domain will be closed. Maria meanders like a snake, to sell the product. But after the sale is a lot of mistakes. Nobody is helping me. Errors are not corrected. If you start to ask for help, they block the message and refuse to answer. I demand my money back. inoutscripts are crooks. I will post this information across the Internet. While I will not return my money.
One of the most unique and creative scripts
Reviewed by
Mars Amirov
on
Fri, 20th April 2012
I had searched for months to find a Search Engine script for my site.I have been in the search engine indusrty for over ten years and worked with many software developers and software companies. I have found the inoutscripts development team to be one of the best in the indusrty. They are extremely professional and the customer service is second to none. I will continue to use them for all my software needs and I would highly recommend them to anyone that wants to be in this industry.