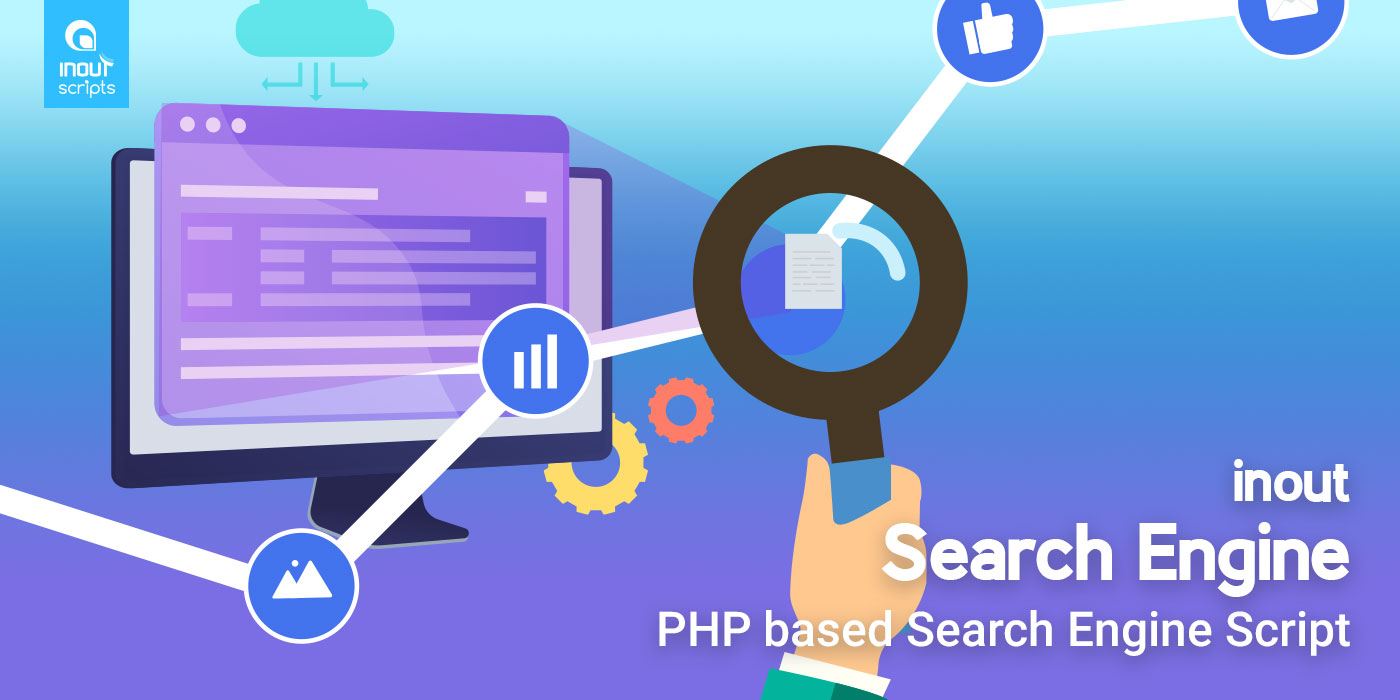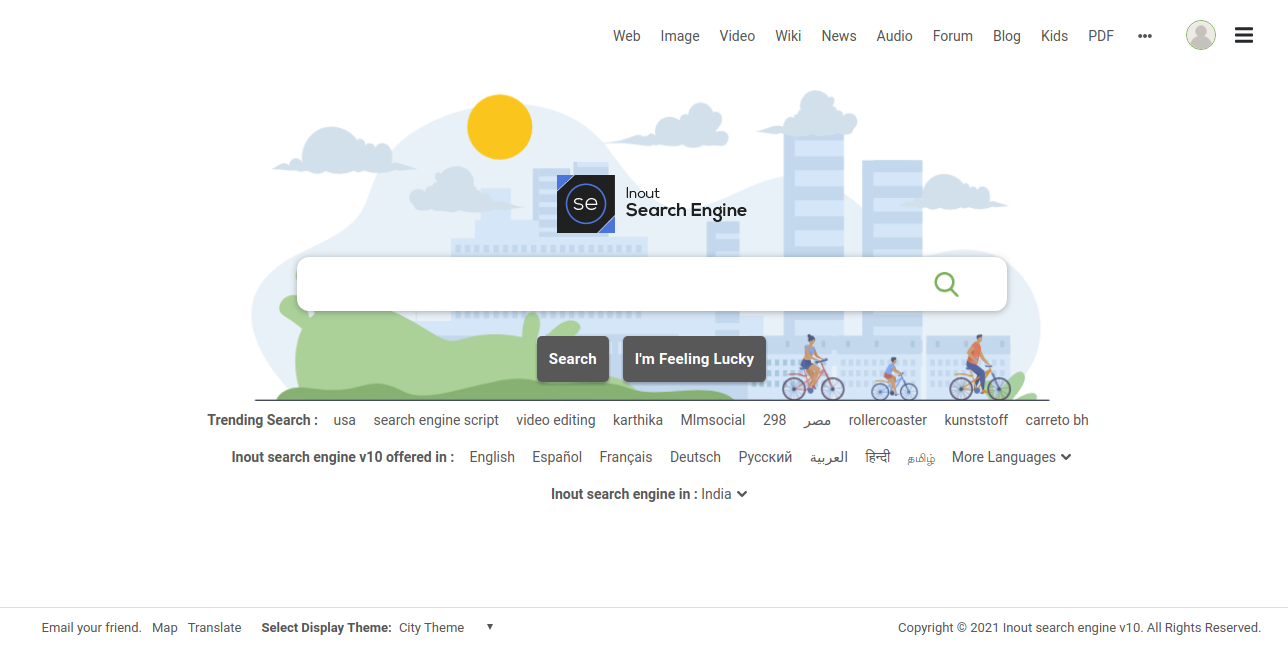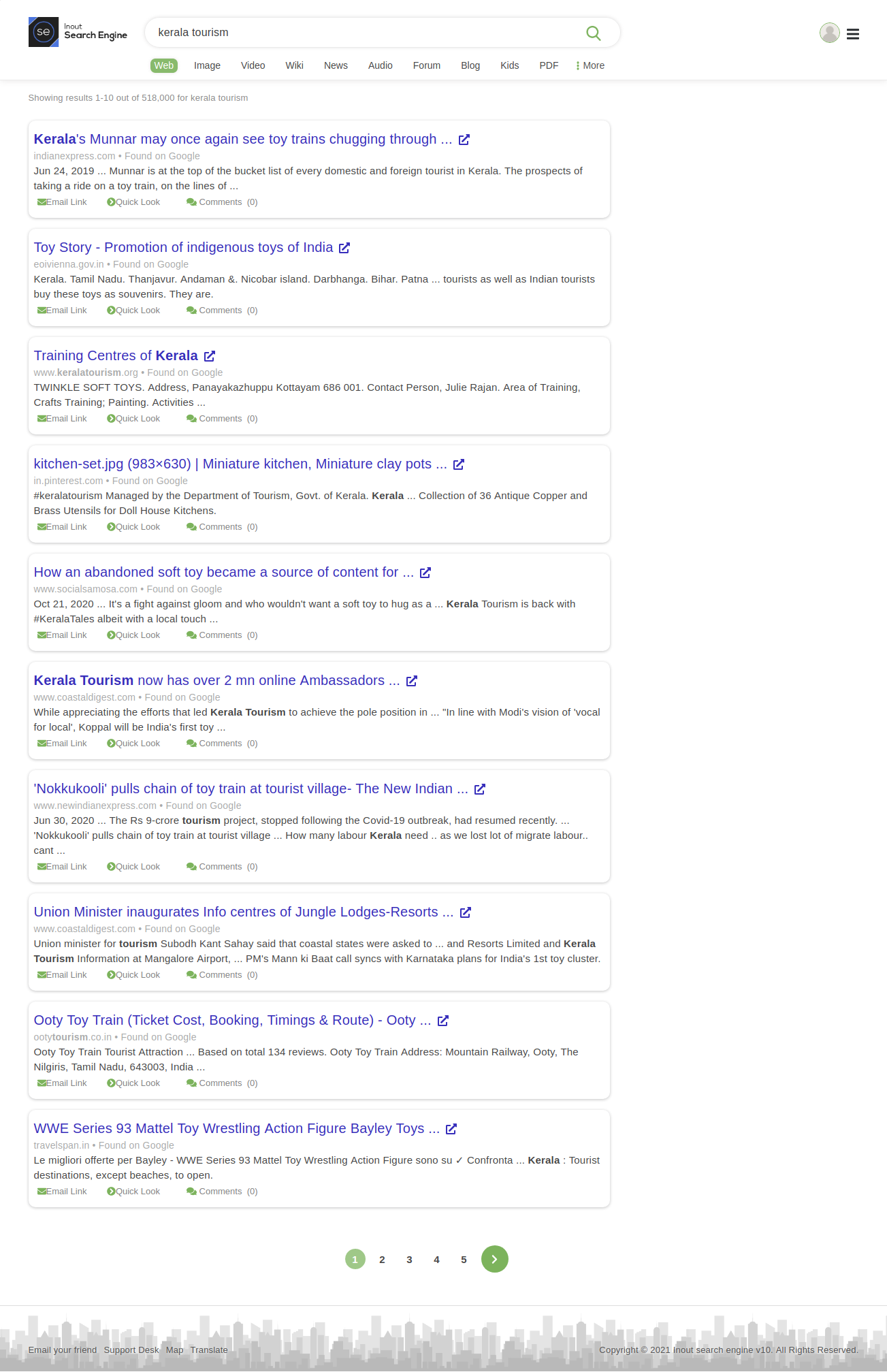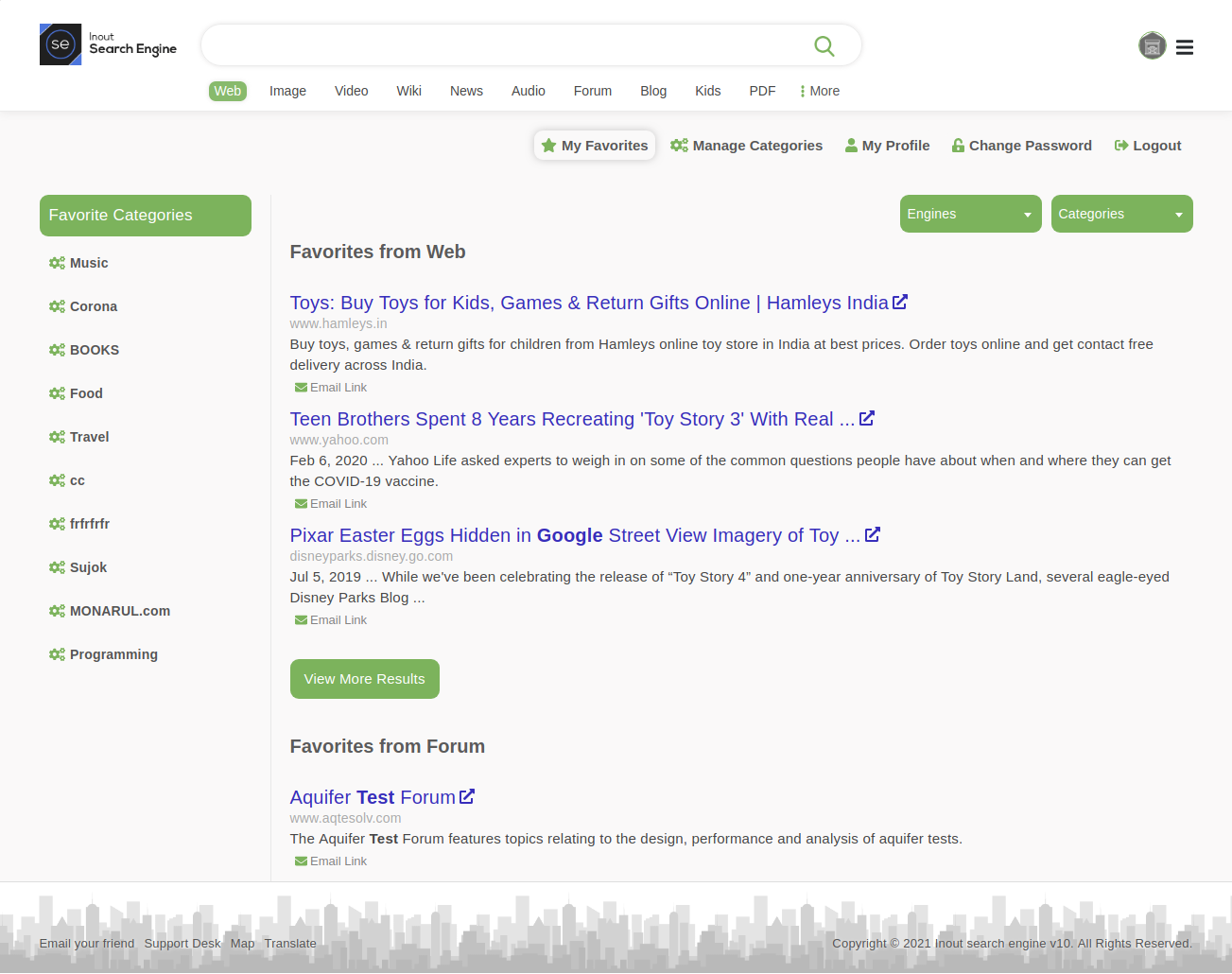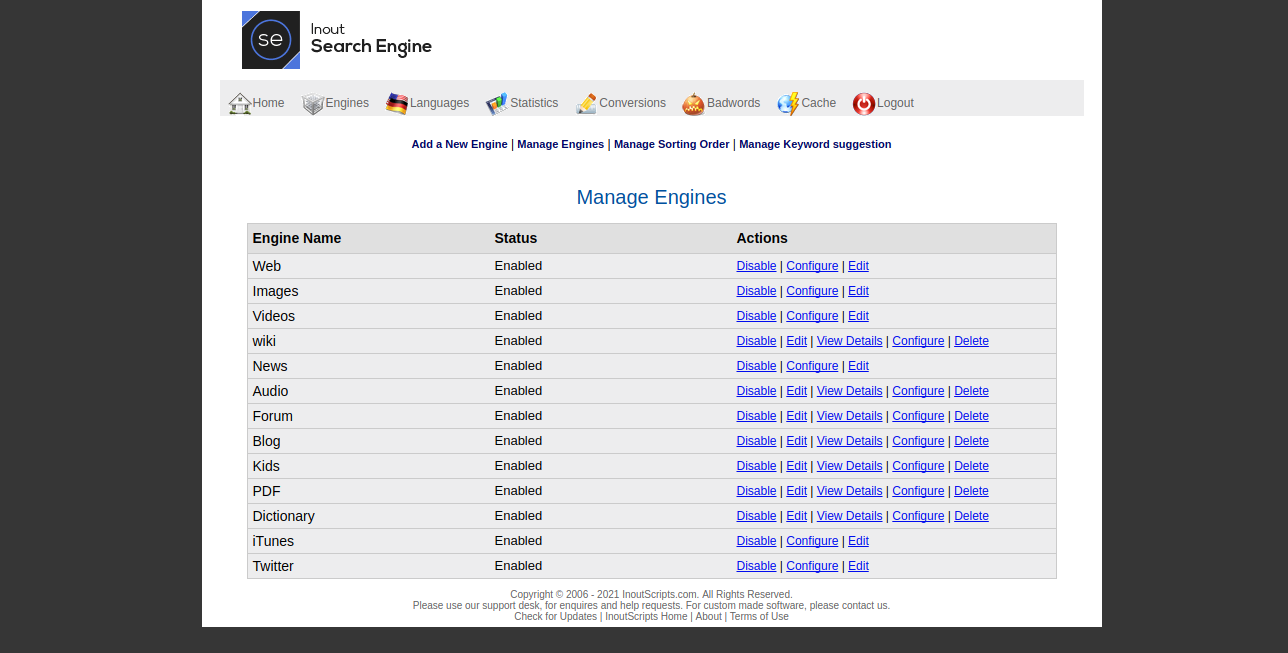 Inout Search Engine
Sponsored
Powerful, customizable Private Search Engine Script
Product Details
Private Search Engine script built on PHP by Inout Scripts. Fully featured, nimble and fast solution with sophisticated query algorithm with custom engines on elegant design. Features Include: # Web, Images, Video, News, Sports, Audio, Forum, Blog, Kids, Dictionary, Wiki and PDF (pre-loaded). #Easy Custom Engine Creation including TLD specific Engines #Create Niche/Specialist/Co-op engines based on specific themes or websites or file types. #Advanced Search, Cloud Tag, Thumb shots, Quick Look preview, Family Filter, Spell Suggestion & Related Search options. #Multilingual support. #Public skins/themes. #Template driven: full control & customization of pages. #CSS style control #Click revenue built in - Monetized with pre-loaded Google Ads #Easily add ads/content #Fast efficient query algorithm #Search Engine Friendly Static URLs option #Fully featured easy use admin panel #Search statistics available #FREE install, support & updates Check out the Online Demo.
Report this Listing
User Reviews
Please rate the listing and tell the world know what do you think about the listing.
Hope I protect someone else
verified
Reviewed by
Amalia
on
Tue, 20th November 2012
Hi, For whatever I am writing I have facts, email,chat conversations etc. I have purchased the script and after 20 days it does not work. I believe that this website is being run by one person who does know nothing from development. The script does not work to any browser, and none of its functions are working. It is the first time, after all the scripts that I have bought, that I have to do with such a cheater!!!If anyone believes that I am lying I am here to speak with facts. Protect others not to face the same issues!!!!
Inout Search Engine
Reviewed by
Anonymous
on
Fri, 20th April 2012
I had searched for months to find a Search Engine script for my site. I have found the inoutscripts development team to be one of the best in the indusrty. They are extremely professional and the customer service is second to none. I will continue to use them for all my software needs and I would highly recommend them to anyone that wants to be in this industry.
Inout Search Engine
Reviewed by
Anonymous
on
Wed, 3rd September 2008
I recently purchased the script and I must say not only I am please with the awesome functionality of the software but also the outstanding customer service, Jacob Baby and the rest of the team are just incredible. Thank You wowjen.com
Inout Search Engine
Reviewed by
Anonymous
on
Tue, 11th September 2007
Words cannot describe accurately just how powerful this script is at the same time it's ease of installation and customization is second to none, when i first looked at the script and saw the price idismissed it as just another weak attempt at providing some sort of search engine i did however try the demo and was shocked to find that it did all that we required plus, If you are looking for a quality high powered search script i urge you to look no further buy this before he puts the price up
Great Web engine!
Reviewed by
Anonymous
on
Wed, 6th June 2007
After using and reviewing several Web Search scripts, Inout Search Engine is the best one I've seen so far! Tons of features, it can make you money, and you can add-ons all types of search engines! :-) The Price Nice too :-)