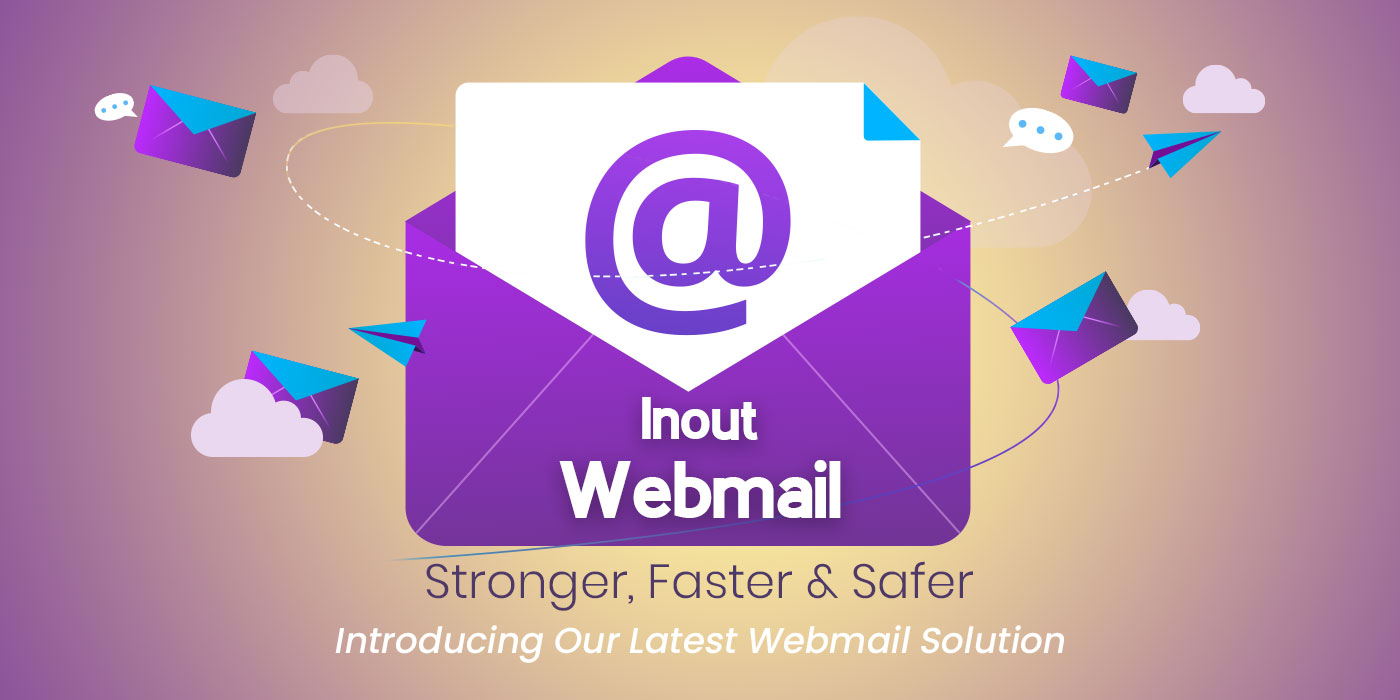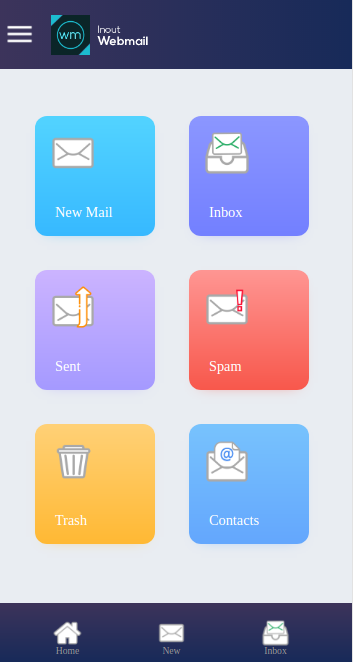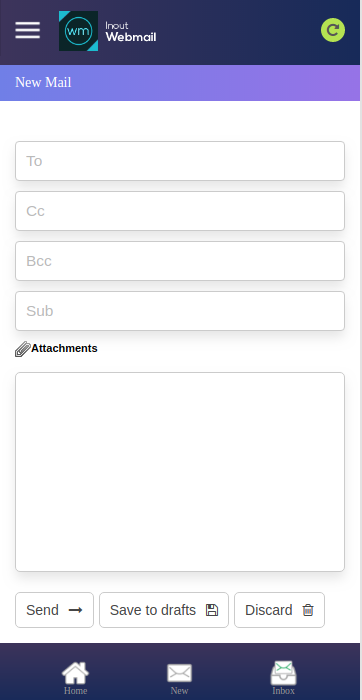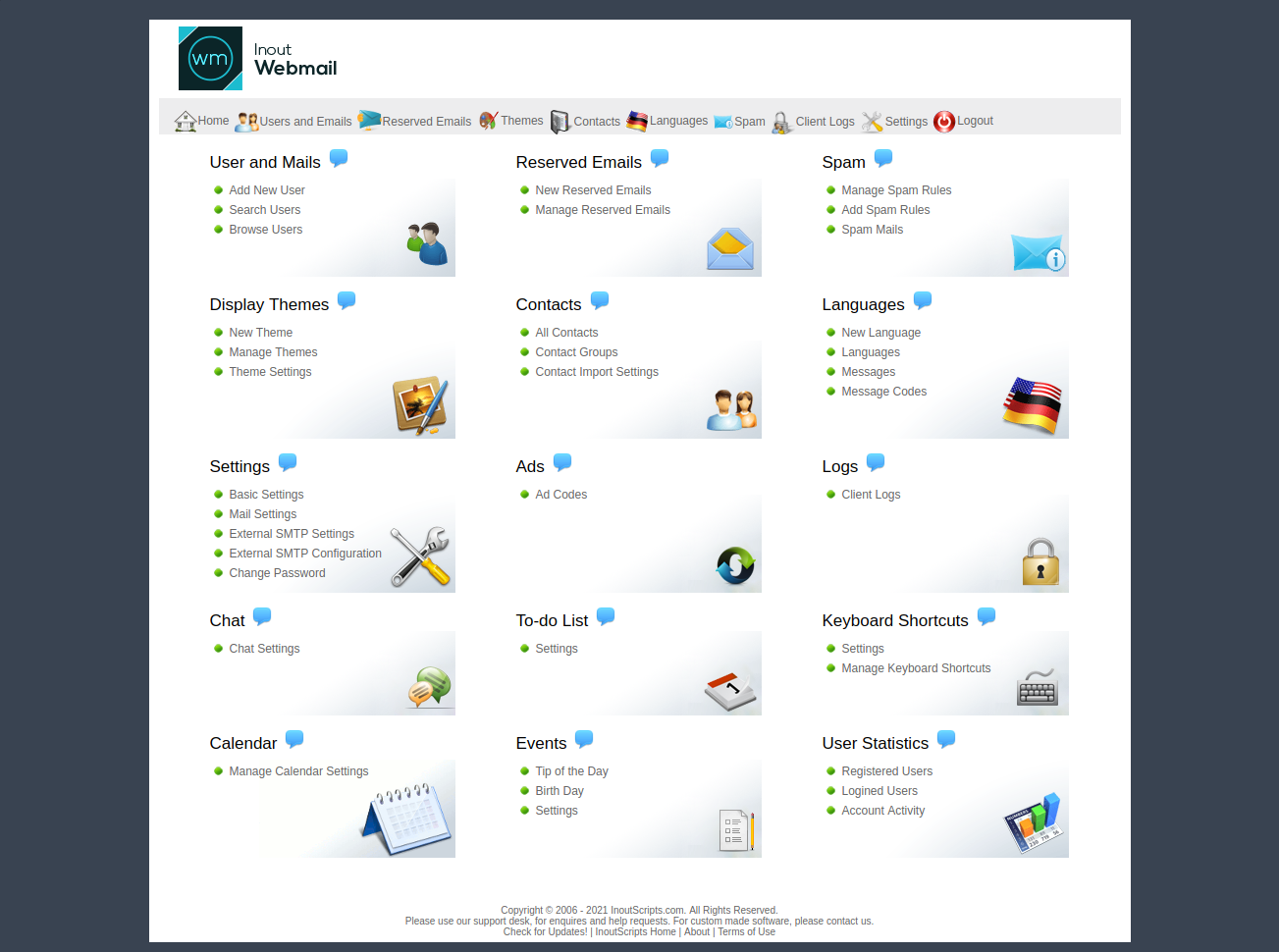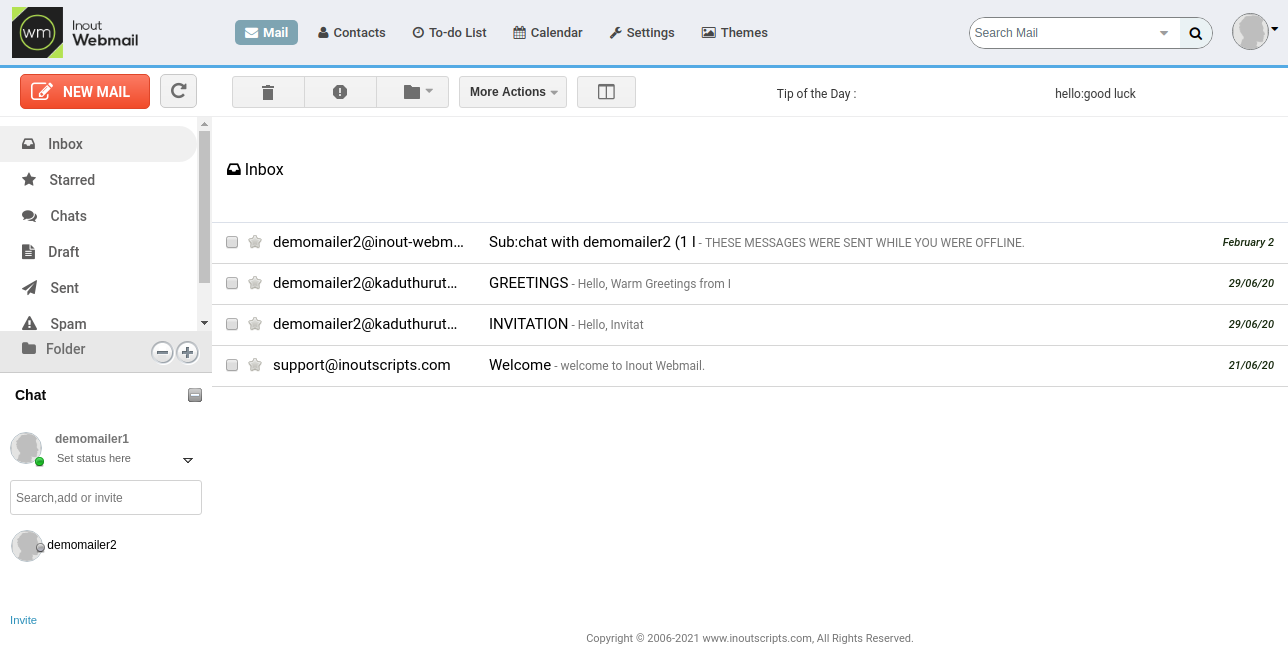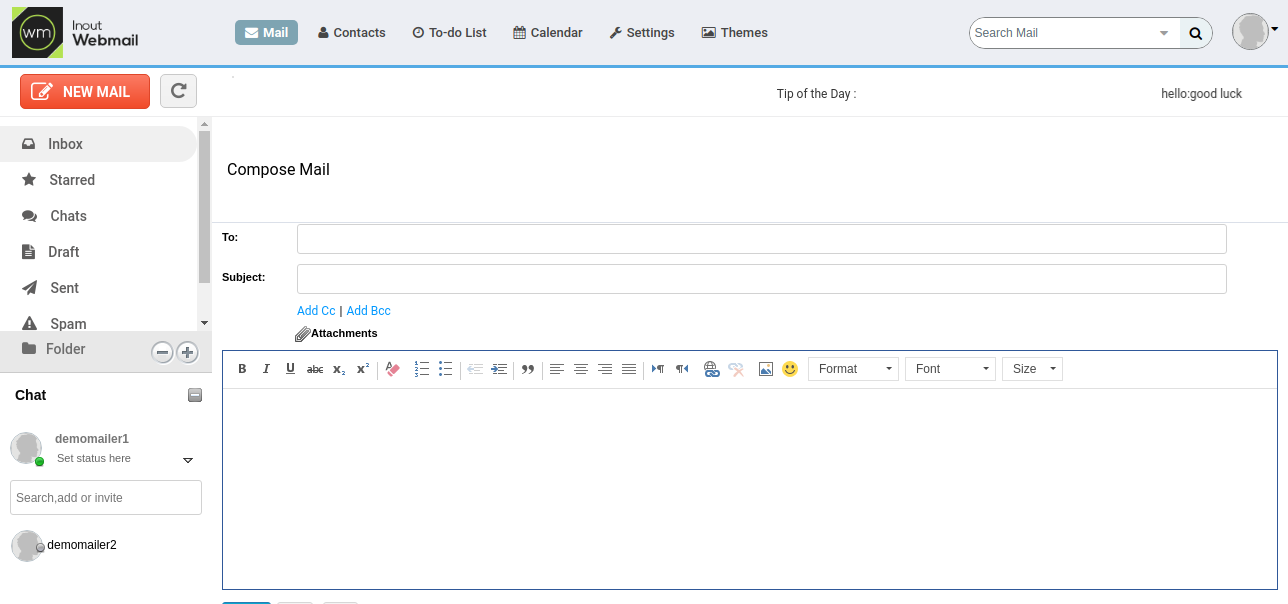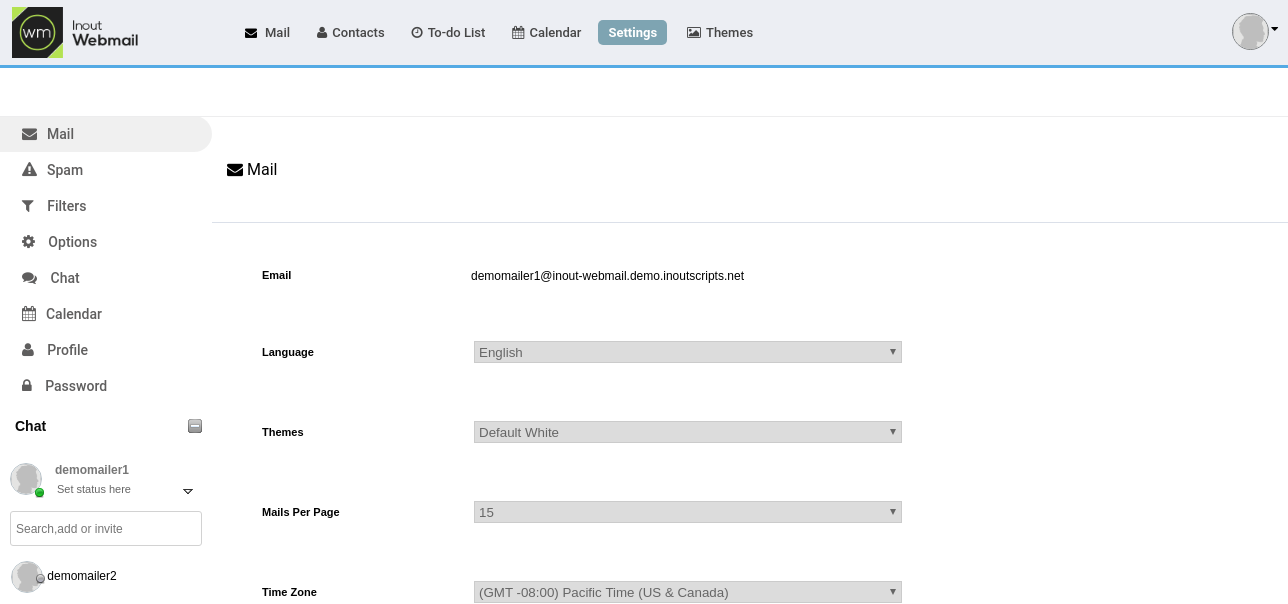 Inout Webmail
Sponsored
Webmail service scripts for Small to Medium Business. Powerful. Economical. Advanced & Secure.
Product Details
Inout Scripts brings you an advanced, feature rich, simple, easy to use, scalable and most of all secure web-based email service script or a webmail script. It is strategically designed and priced for small to medium businesses. It is meticuolusly coded on PHP/MySQL and uses Cpanel/Plesk APIs. Main Features include #Unlimited mail accounts #Individual POP3 accounts for users #Mails with full MIME support #Anti spam setting & Whitelist/blacklist #Auto mail forwarding & Auto reply #Email filtering #Threaded message display #Modern mail composer #HTML email available #Drafts Auto Saved #Email signature #Custom folders for mails #Contact groups & Global address book #Configurable display mode #Multi language support #Multiple themes #Live search for contacts #Mail and contact searching #Configuring overall system using admin panel #Client logs #Mail statistics #Reserved email addresses #Free install, support & updates. And many more.. Check out our Demo...
Report this Listing
User Reviews
Please rate the listing and tell the world know what do you think about the listing.
No reviews found.
Not yet reviewed by any member. You can be the first one to write a review for this listing.
Click here
to submit your review.