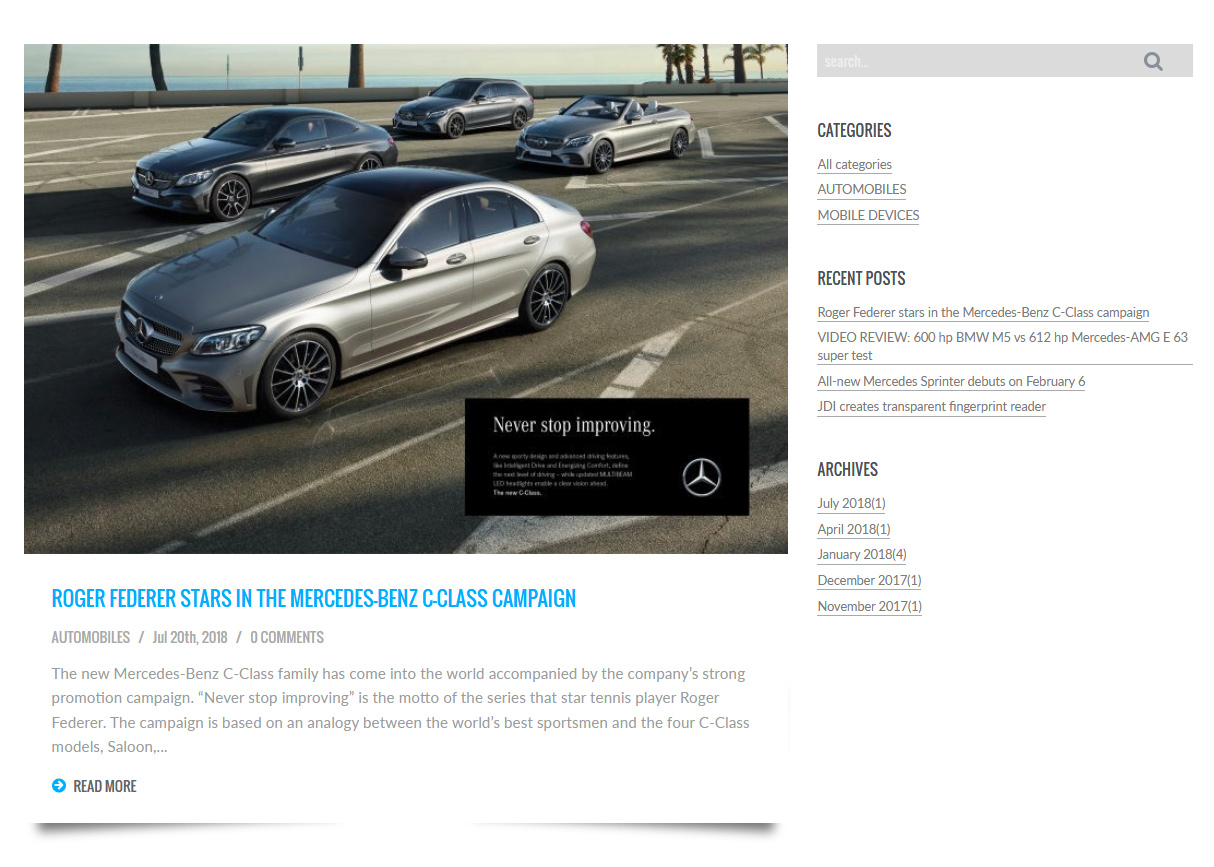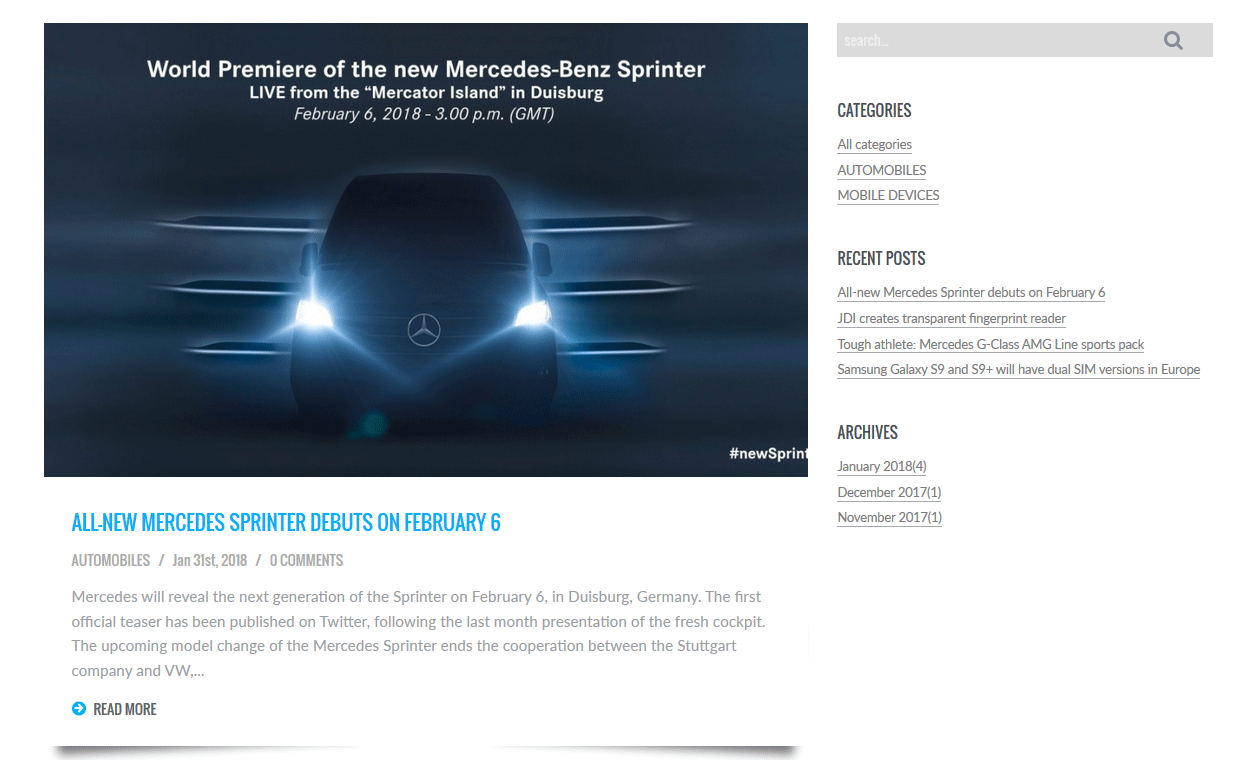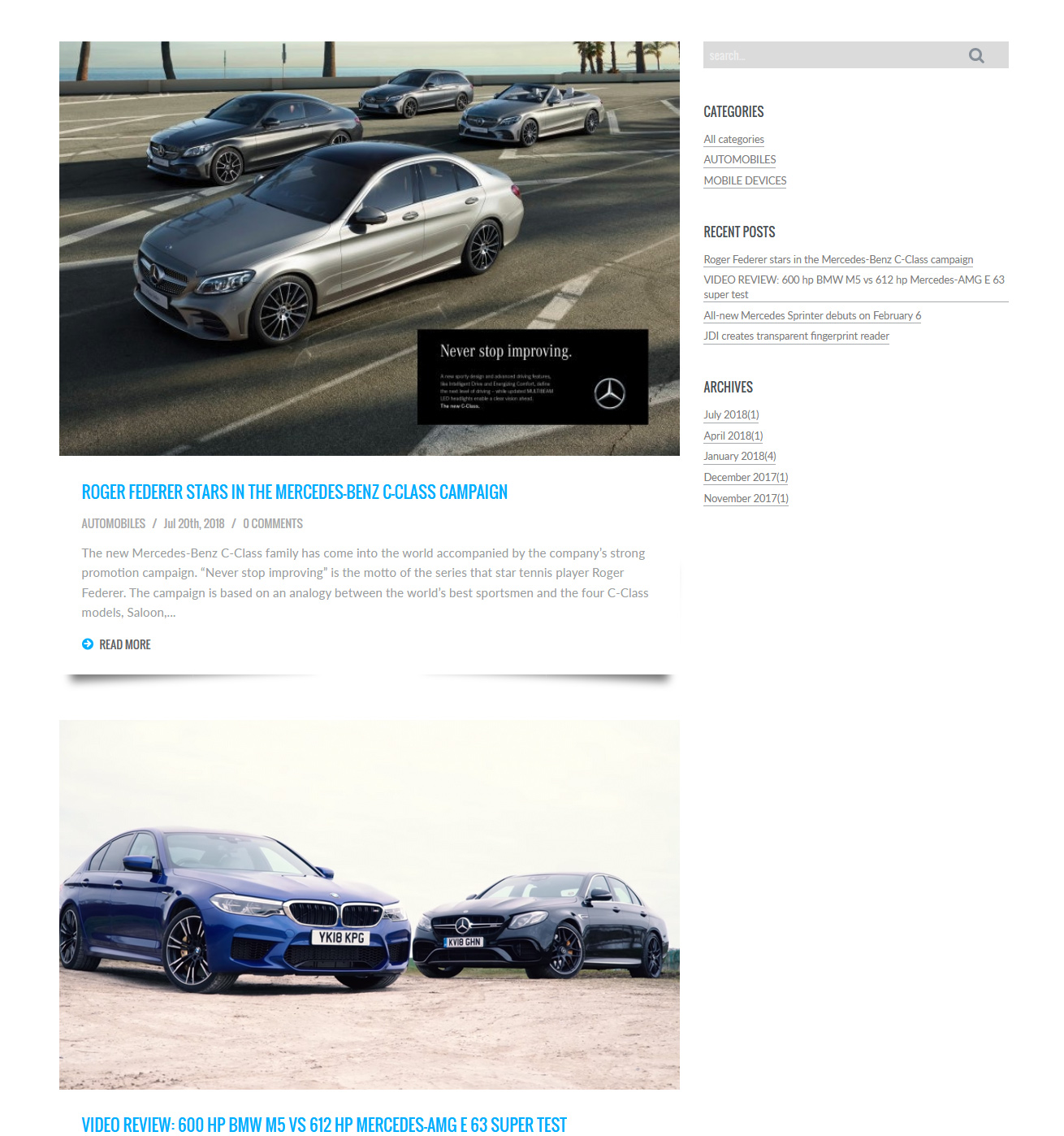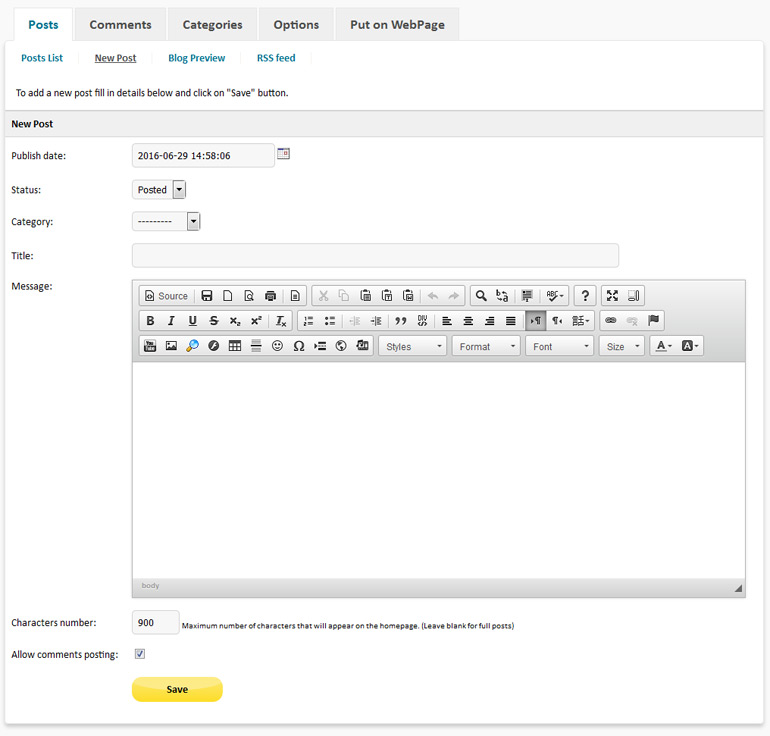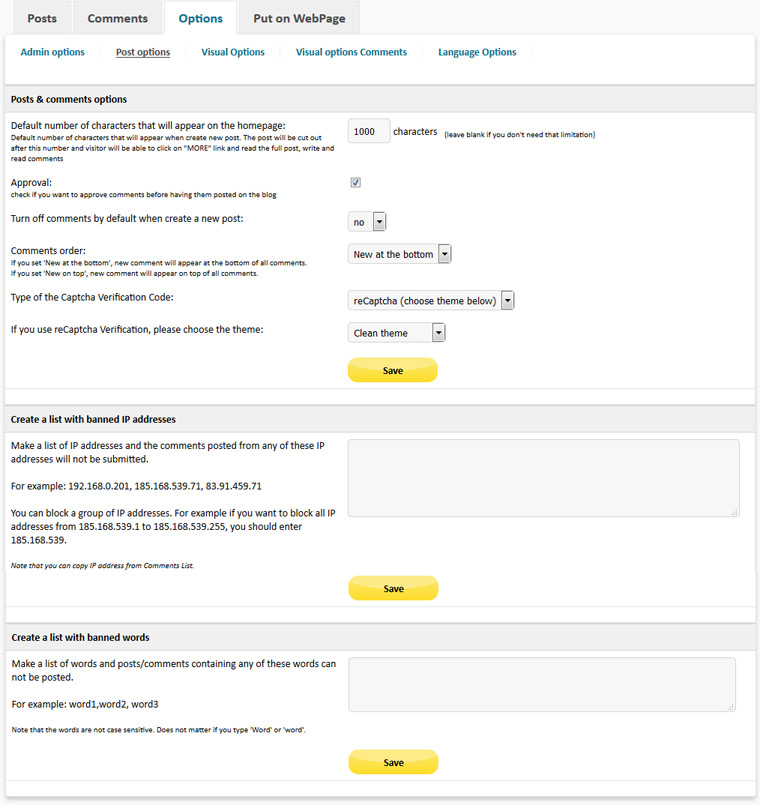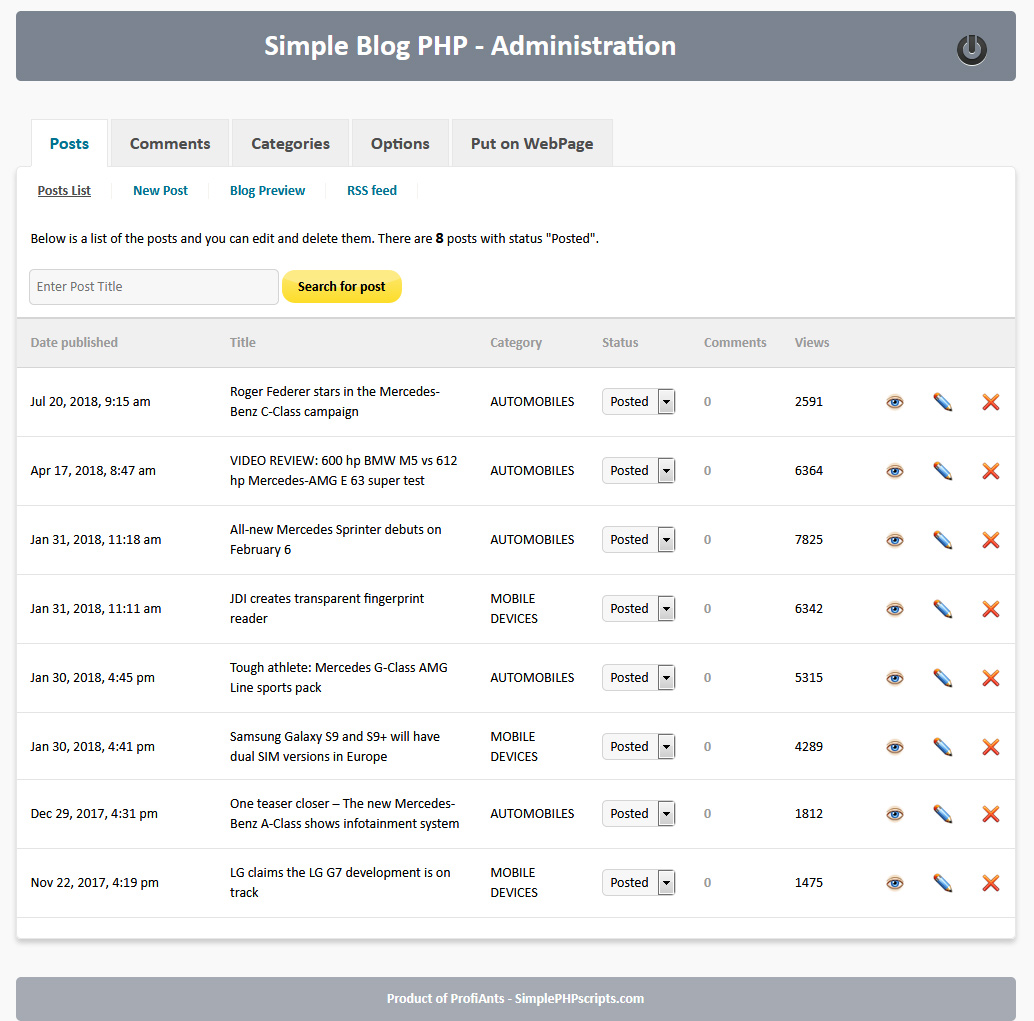 Simple Blog PHP
Simple Blog PHP script is easy to put on your website. Simple Blog PHP requires PHP and MySQL to run on your server.
Product Details
If you need a blog on your website, you're at the right place. Simple Blog PHP features: *Responsive; *One step install; *Copy/paste one line of code to insert the blog on your webpage; *User friendly admin panel; *Any language support; *Easy css style setup from the admin area; *CSS file for advanced users to modify the look of the script; *Text/html editor; *Images, youtube(vimeo) video could be added in the post content; *Lightboxing images; *Search box for posts - optional; *Option for placing different category on a separate page on the website; *Share buttons "FaceBook", "Twitter" etc...; *Date format in different languages; *List of banned words and banned IP addresses for the comments; *Time offset option in case webserver is not your time zone; *Option to approve comments before having them listed; *Delete comments in bulk; *Email notification for new comment; *Validated RSS Feed; *Latest PHP code standards; *Blog tags;
Report this Listing
Lifetime Single License. FREE INSTALLATION. Free minor updates.
Lifetime Extended License. FREE INSTALLATION. Free minor/major updates.
User Reviews
Please rate the listing and tell the world know what do you think about the listing.
Love the Flexibility
Reviewed by
Your Biz Cafe
on
Sun, 17th September 2017
Gosh, I love how easy it is to setup simple blog. I can use my own design and put the blog anywhere on any one of my sites. I would definitely recommend this to anyone who needs a more simple way to create content.
Flexible - neat and very useful
Reviewed by
DC
on
Fri, 18th August 2017
Great program - very flexible and neat. I'm using it to allow my client (a roofer) to upload images of his recent jobs to his website. It's ideal for this and many other purposes. There was a glitch on installation due to restrictions imposed by the shared server environment. These were sorted out very quickly and efficiently by Stoian.
Exceptionally Helpful Support | Great Script
verified
Reviewed by
Xtreme Multimedia Marketing
on
Wed, 18th February 2015
I'm a website developer that has been searching for a clean blog script that could easily be integrated into existing websites and styled accordingly. Simple Blog PHP was perfect. When I ran into a problem using the rss feed with a social media pusher (dlvr.it) that was not even related to the script, support voluntarily made several code edits until it worked perfectly. They even changed the rss delivery system just to please the dlvr.it system. Great Guys, Great Script! Thanks for everything
Perfect. All the bases covered without the bloat
verified
Reviewed by
Savannah Software
on
Thu, 1st January 2015
I am a developer myself. I was about to write some blogging code myself when I stopped to take a look for something that was available. Given that I was loath to buy a script when I could write one myself, I was hesitant to shell out for this. All I can say is, it was money well spent. It is exactly what you need when you are looking to include a blog into your site without going the whole hog of using one of the CMS platforms for the while site. Installation is a breeze. The administrative interface is a pleasure to use, it is very easy to "brand" to your own site look-and-feel, and embedding it into a page is a simple one-line matter. I am very happy with this script, and I'm very glad that I took the risk.
Reviewed by
Uta Kaemper
on
Tue, 16th September 2014
It's exactely what I had been looking for! It's coded in a very clean way, easy to understand, even for non-coders. Nice work with comments and choice of variable names. Also the interface - all very clean, no unnecessary stuff. Easy to understand - I'm really impressed! Also: excellent service!