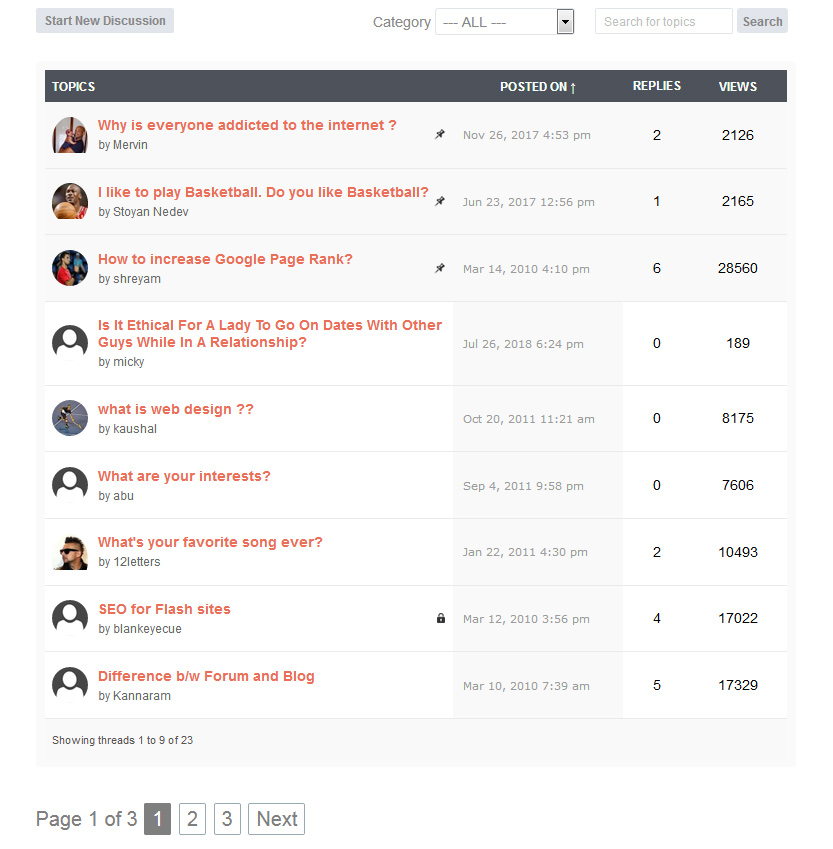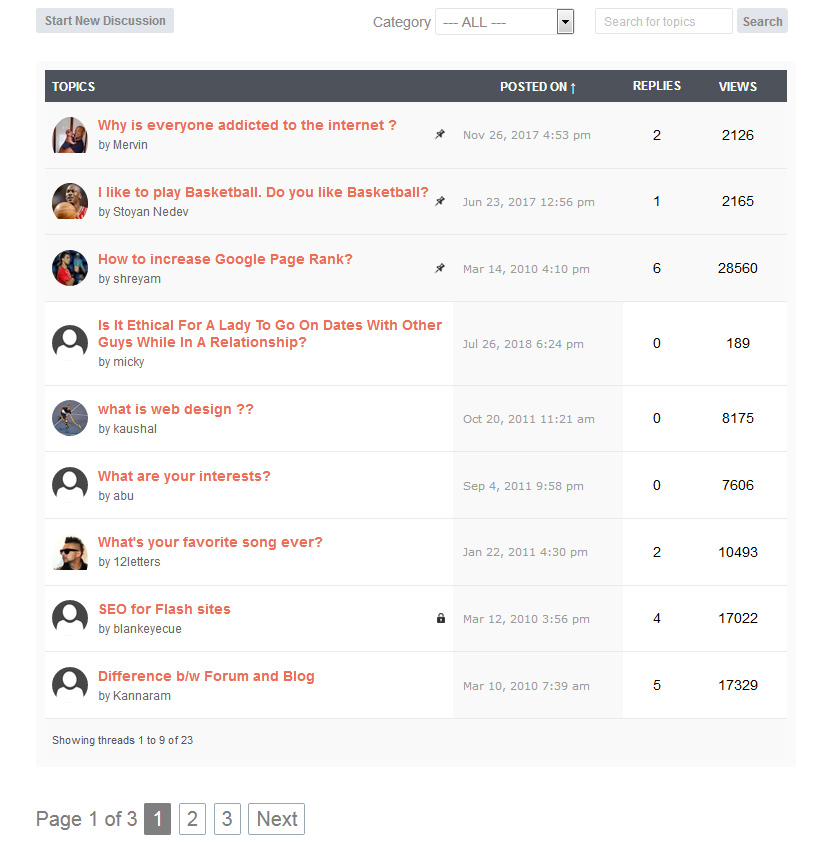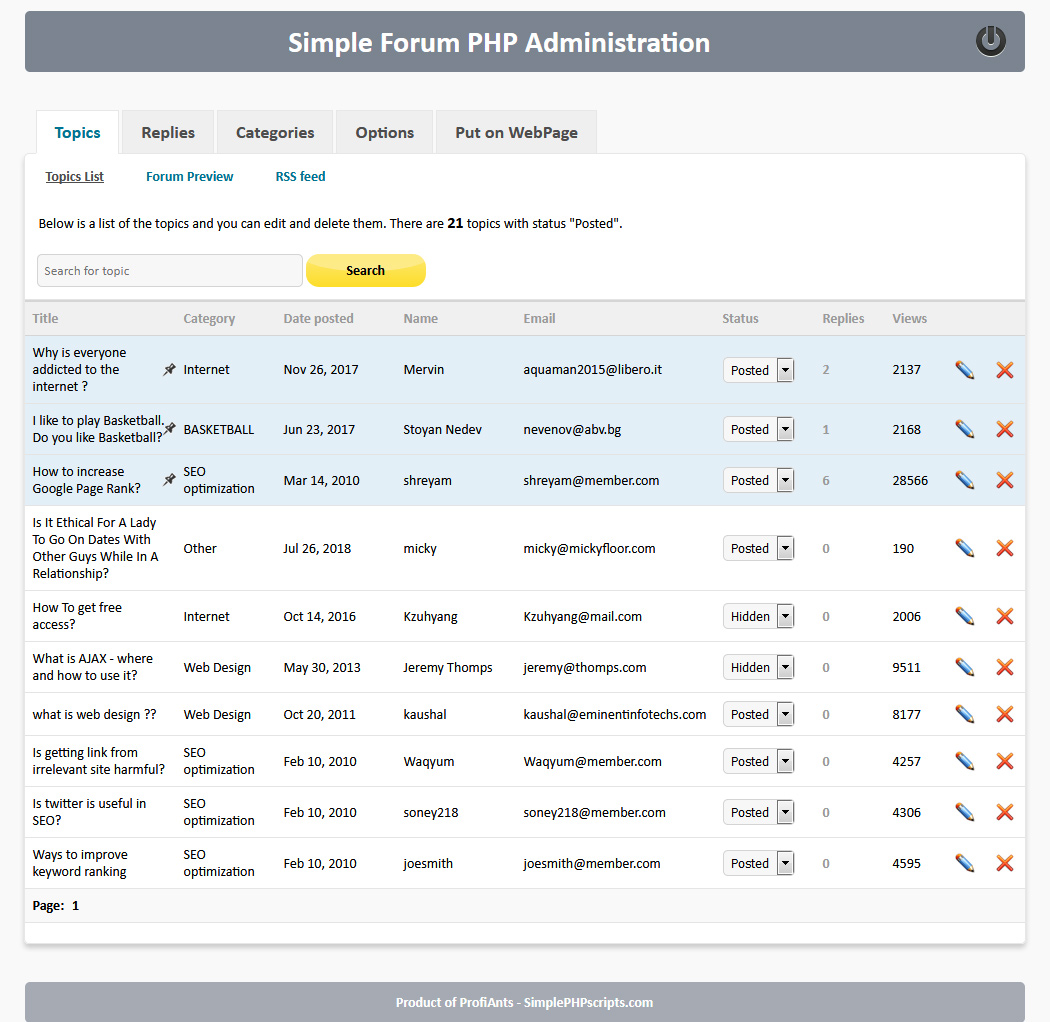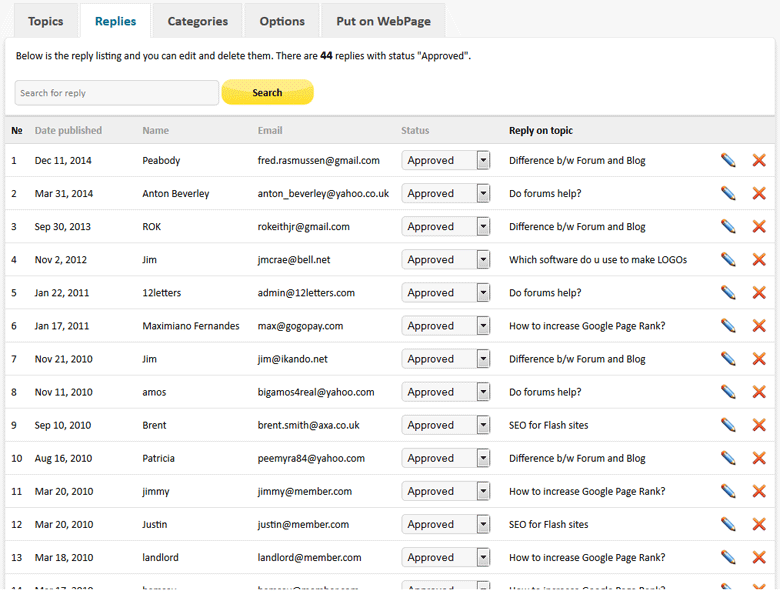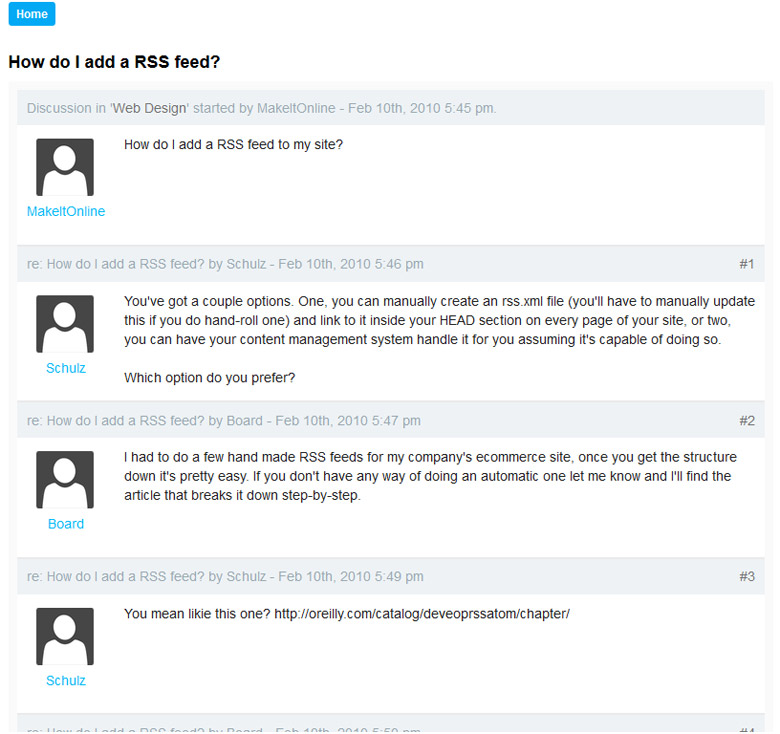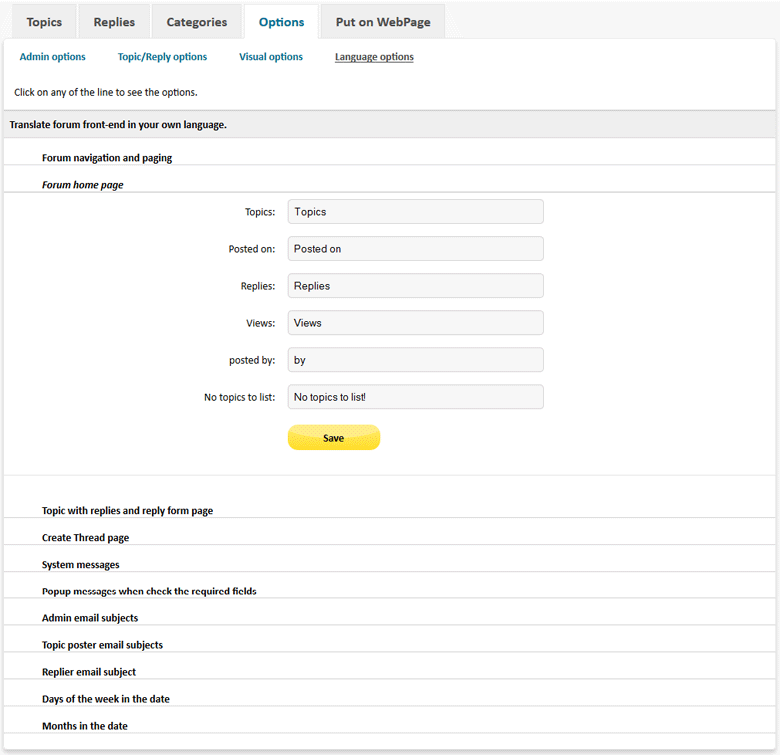 Simple Forum PHP
Simple Forum PHP script - easy to put on your website
Product Details
You need a simple forum or discussion board on your website - Simple Forum PHP is very easy for install and administration. Visitors to your website will be able to create threads or discuss other topics. The administration of the script is so simple, so anyone with minimum knowledge of websites can work on it. Here are some important features: * Search for topics; * Sticky topics(stay above the other topics); * CSS could be controlled via admin area or css file; * Any language support; * Options to choose from four types of captcha verifications for topic/reply form; * Set default time zone in case your web server is on different time zone; * RSS feed; * Latest PHP/HTML code standards; * Open source code, so anyone with code knowledge will be able to modify the script; * FREE INSTALLATION ON YOUR WEBSITE
Report this Listing
Lifetime Single License. FREE INSTALLATION. Free minor updates.
Lifetime Extended License. FREE INSTALLATION. Free minor/major updates.
User Reviews
Please rate the listing and tell the world know what do you think about the listing.
Nothing could be easier.
verified
Reviewed by
Decio Elias
on
Tue, 3rd March 2015
I am a content producer. I have to work with a little HTML, CSS and images; nothing fancy. I found Simple Forum PHP the best script to install and discuss my site´s content with visitors. We do not have to take a long course of programming just to say a few words about a topic just posted. This is a marvel. What most people needs is simple scrips for simple sites managed by simple people. I found some.
I was looking for a simple script that I could insert into a webpage.
Reviewed by
Gerard Anaya
on
Thu, 27th November 2014
This is it! I really like that the HTML and CSS is inserted into the database, it makes it easy to adjust things. I inserted it into a webpage by using an iframe and it works perfectly.
Excellet coding from a great php developer
Reviewed by
ash
on
Tue, 23rd July 2013
Exactly what is needed. A solid php script from a solid php developer
Very Happy With My Purchase
Reviewed by
Mike
on
Tue, 18th June 2013
I bought this script because I needed a simple forum on my website and it does exactly what I need. Also, I asked for several modifications and the developer was very quick to respond and his work was excellent. If you're looking for a complex solution with categories and stuff this is not for you. I paid for a simple tool and some great service.
Very Useful Script
Reviewed by
Anonymous
on
Wed, 6th June 2012
This simple forum is very useful for me and my website. I have a group of visitors on my website and they used this simple forum to discuss own topics, as well as to meet each other in different events. The good thing also is the support - they have installed the script for me in the way I needed.