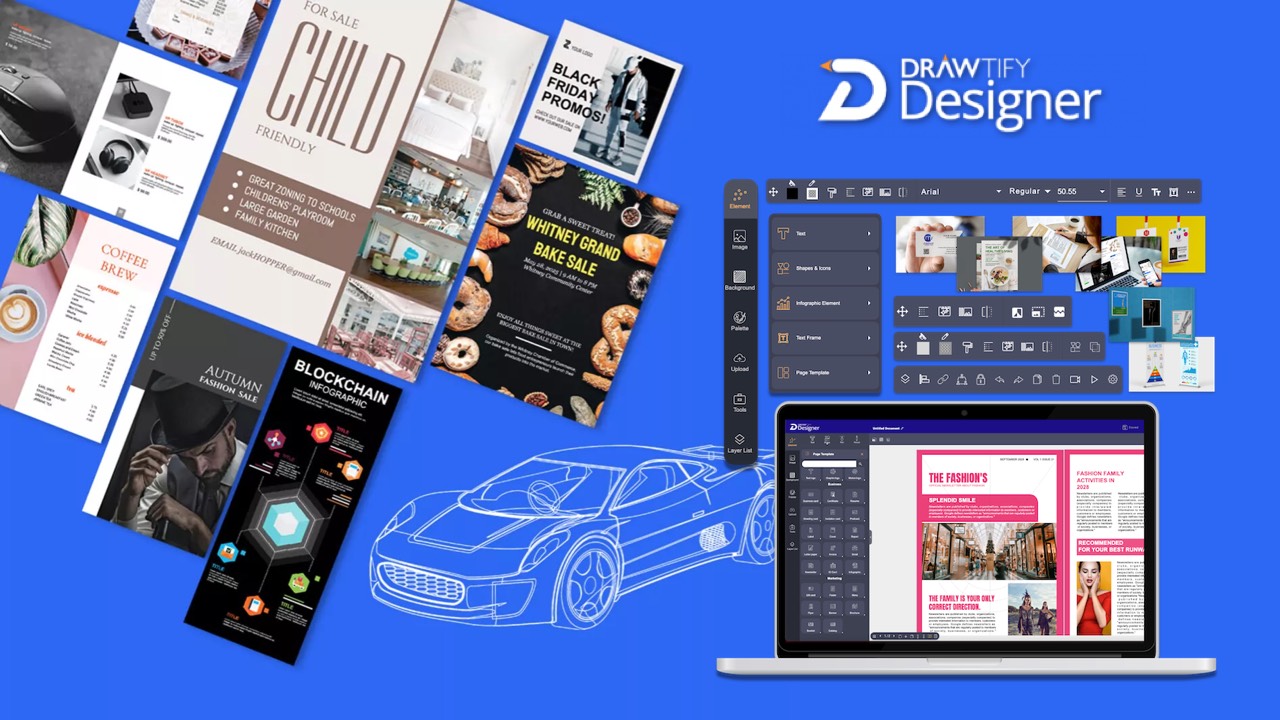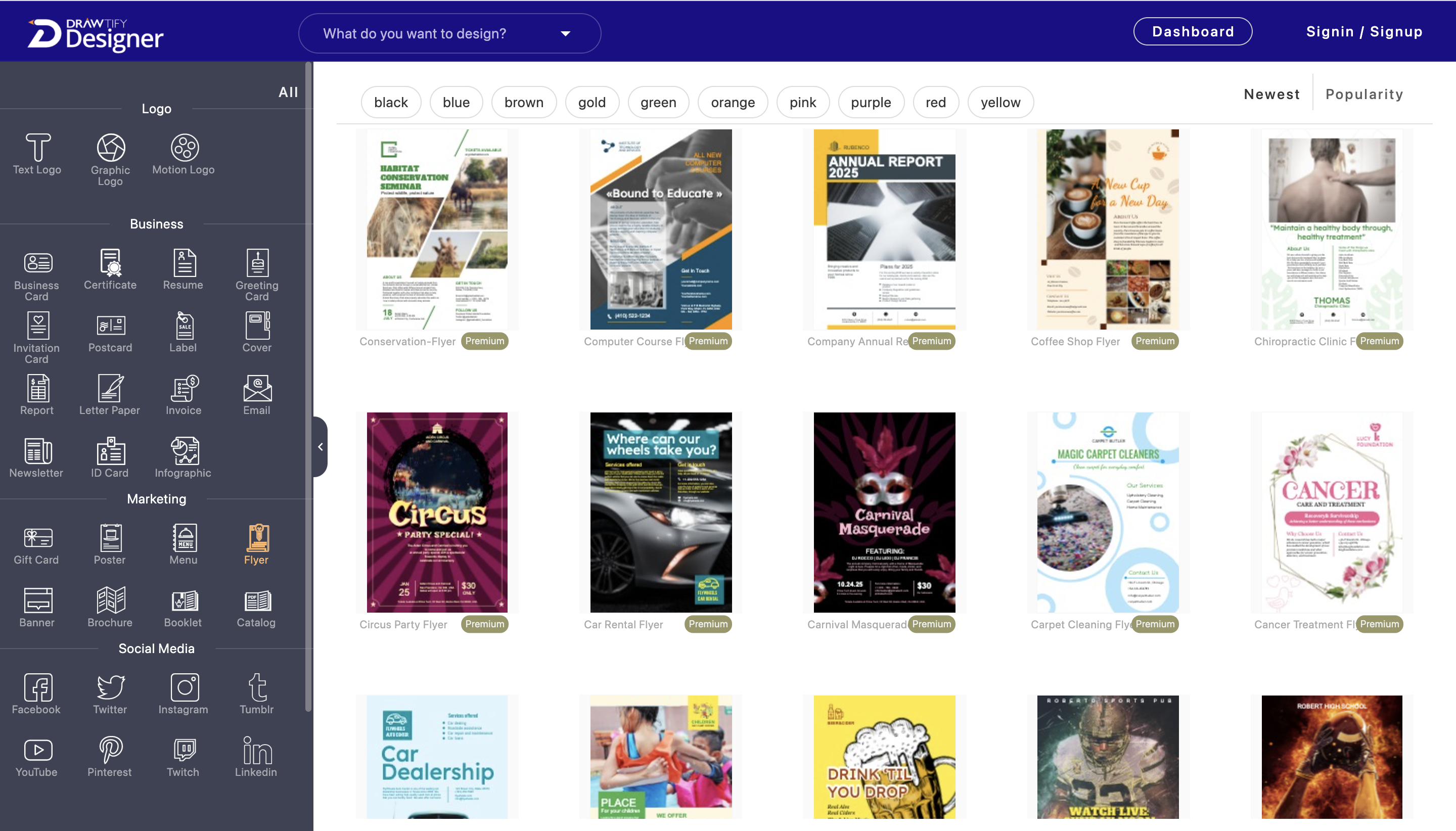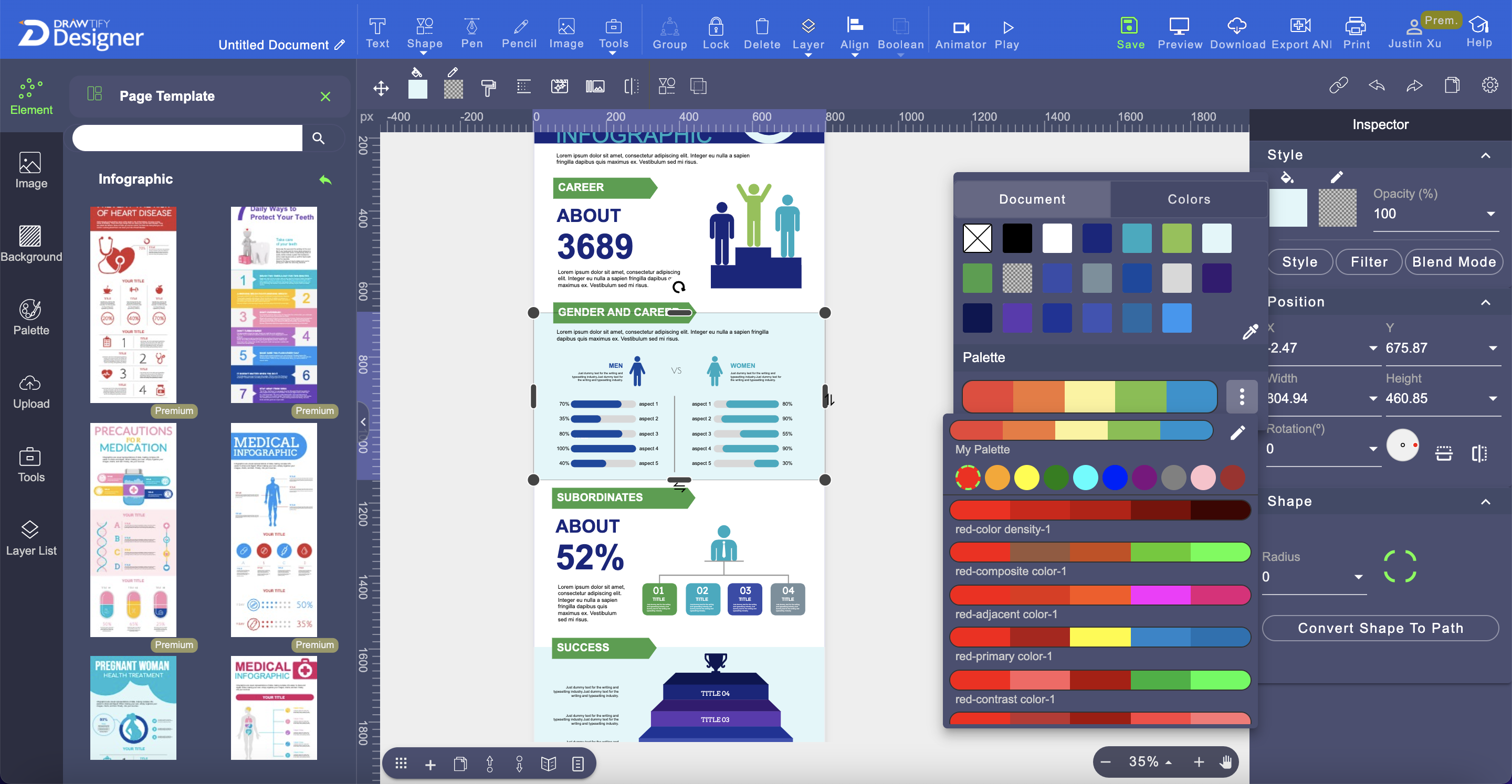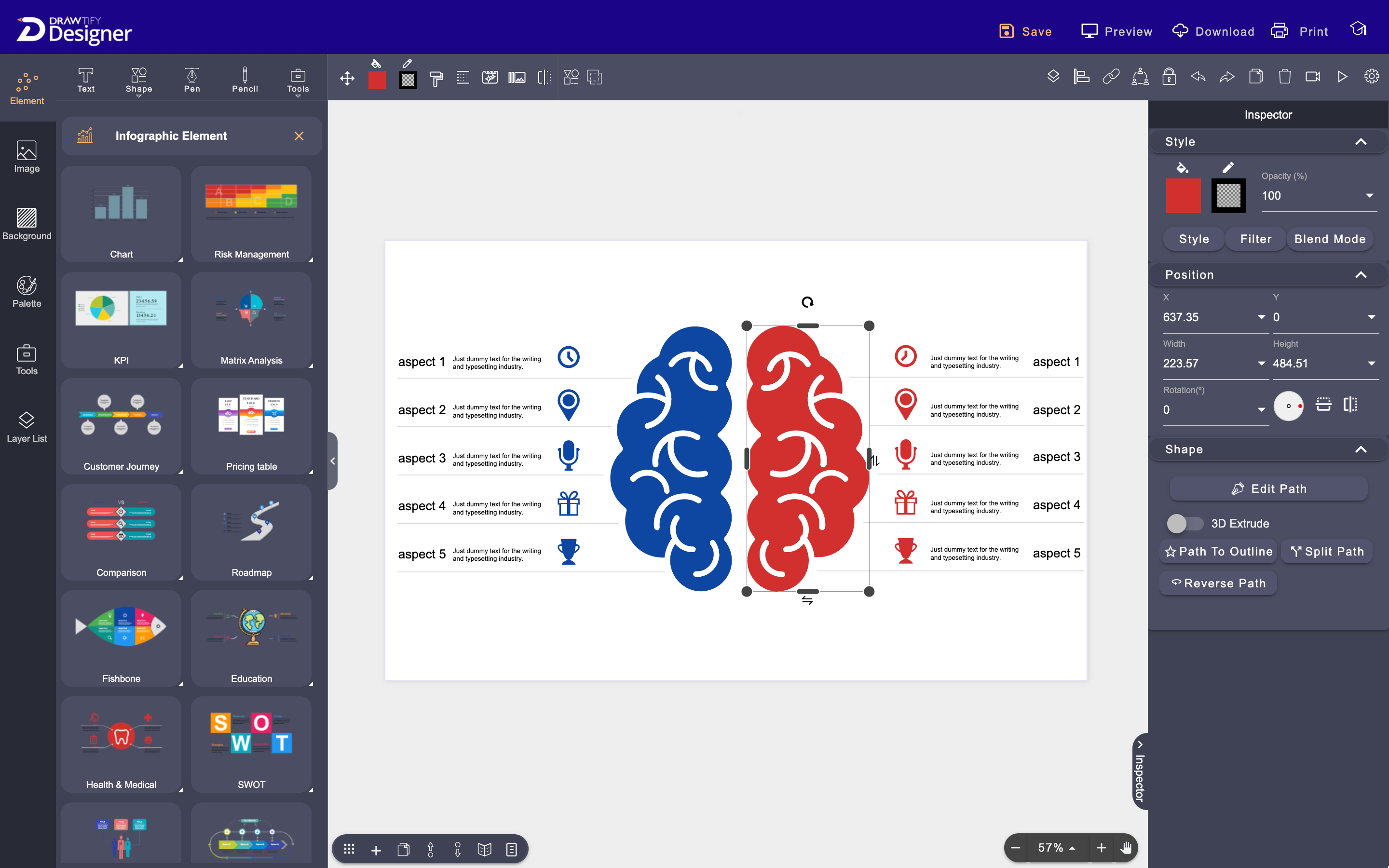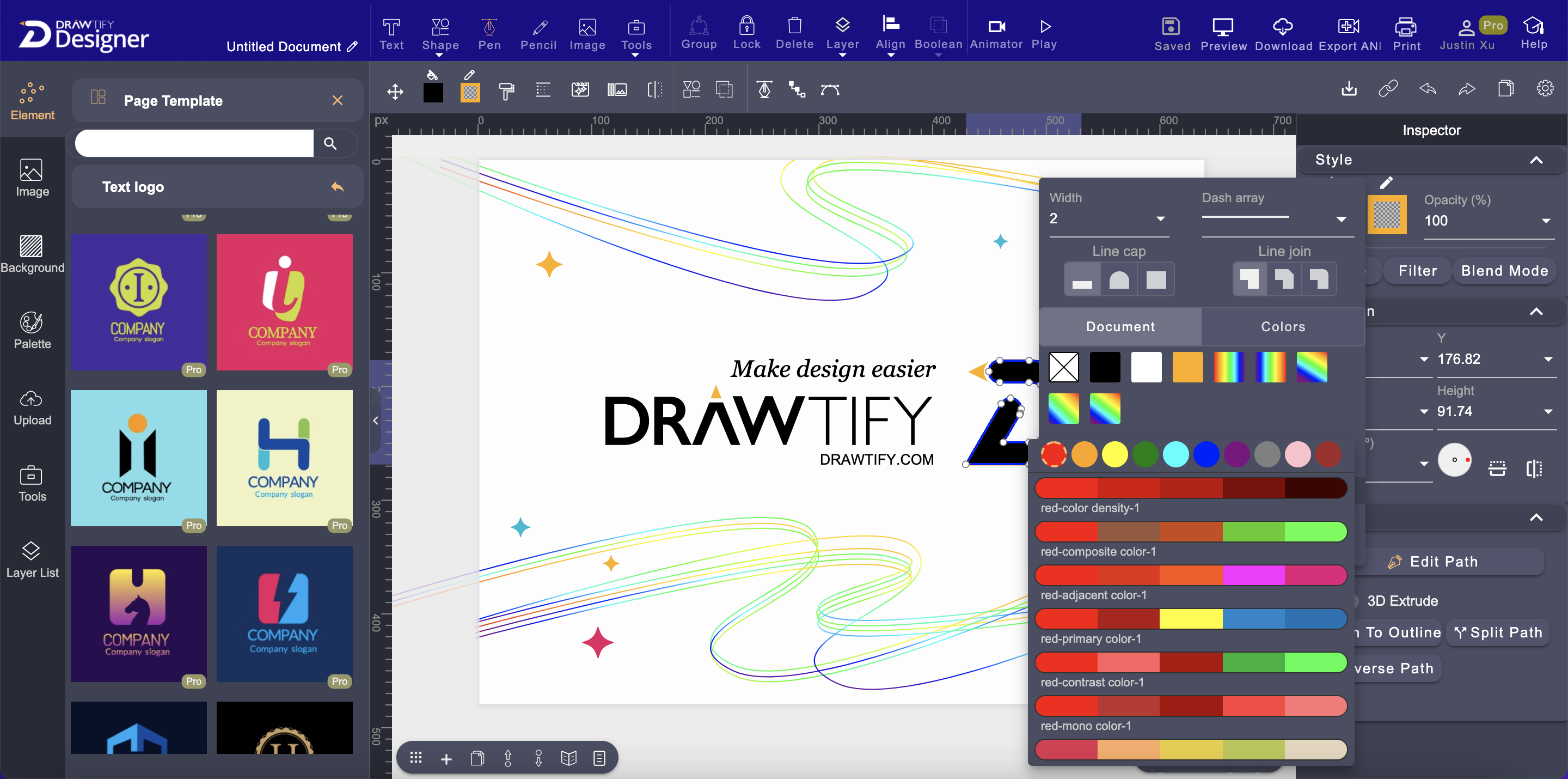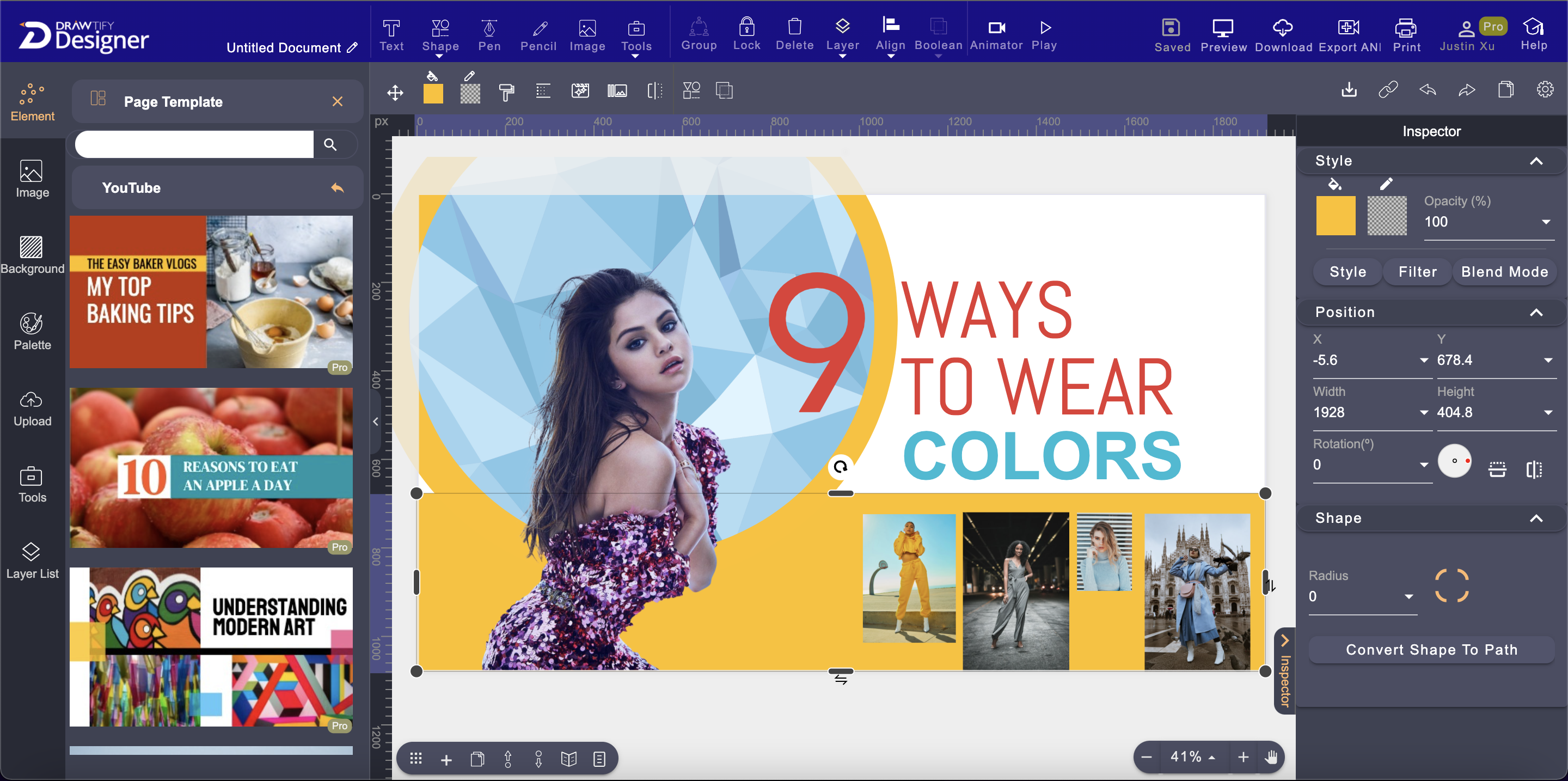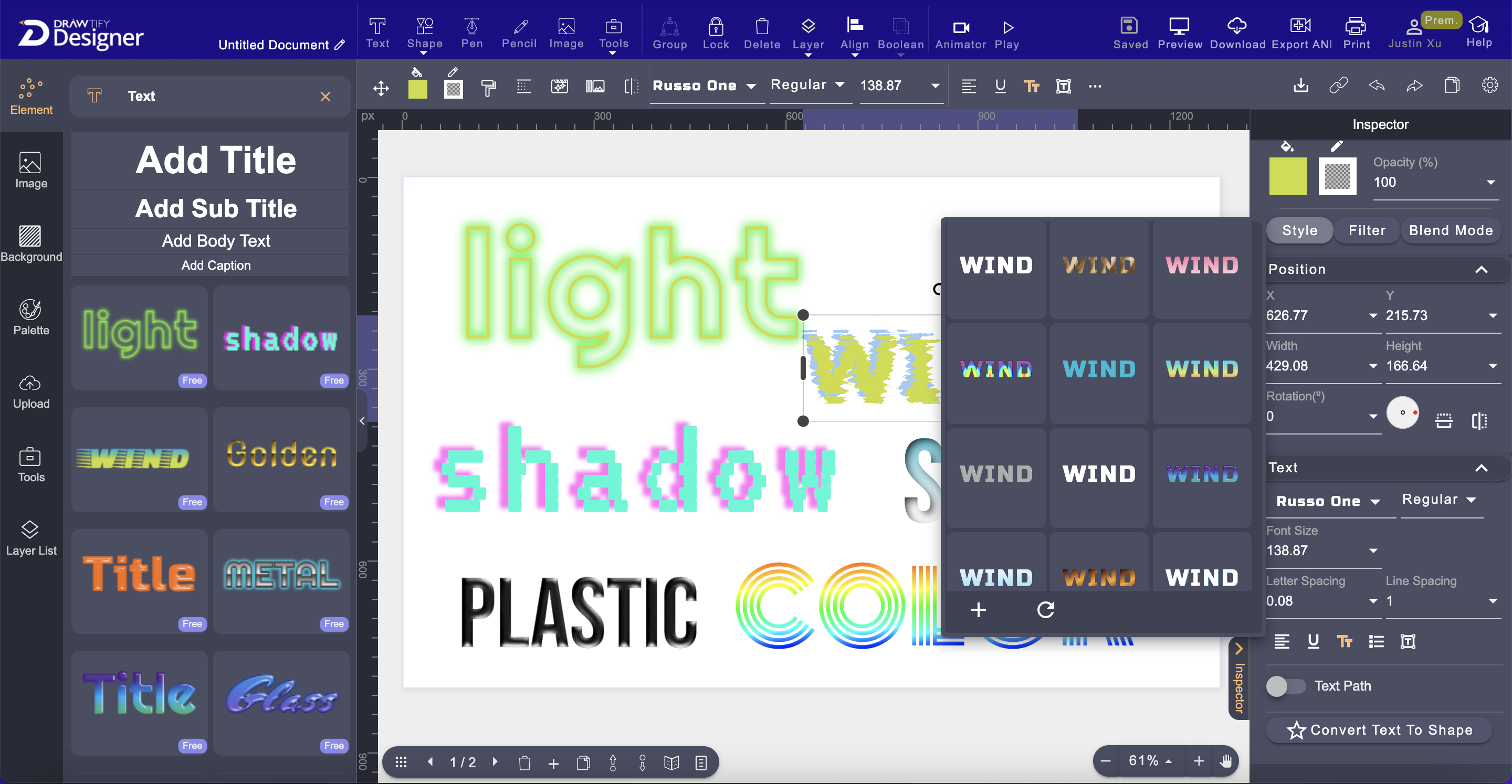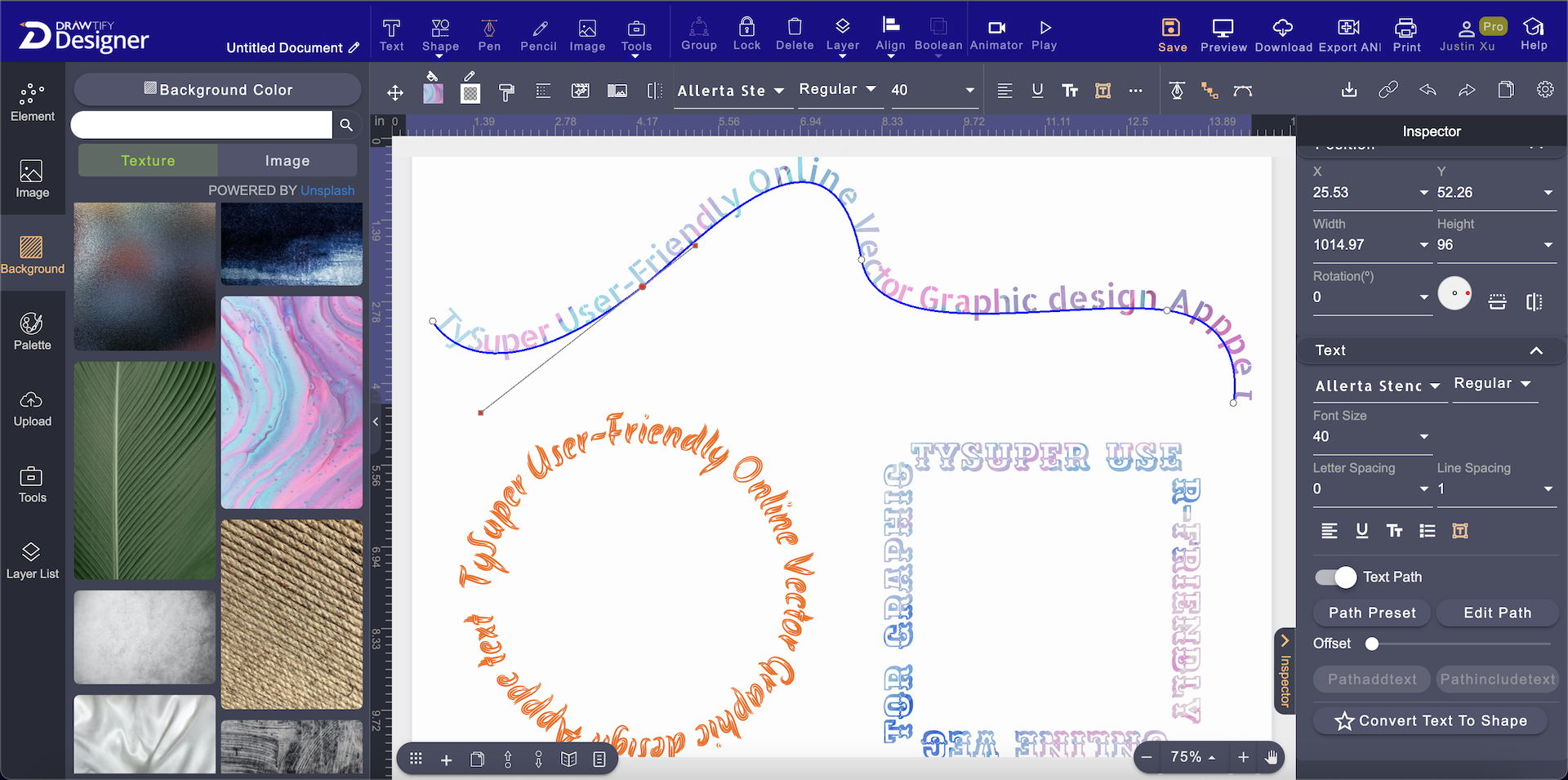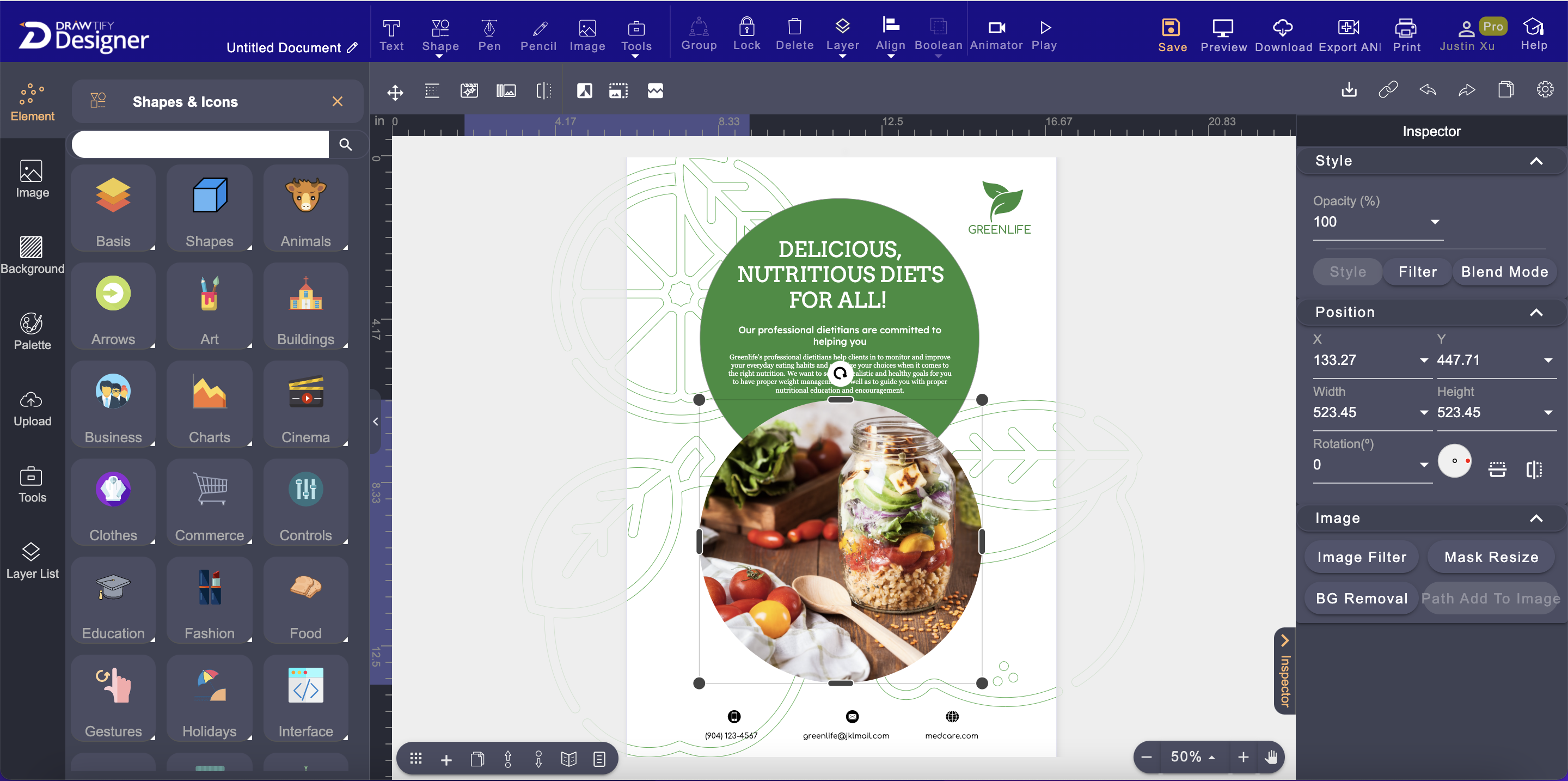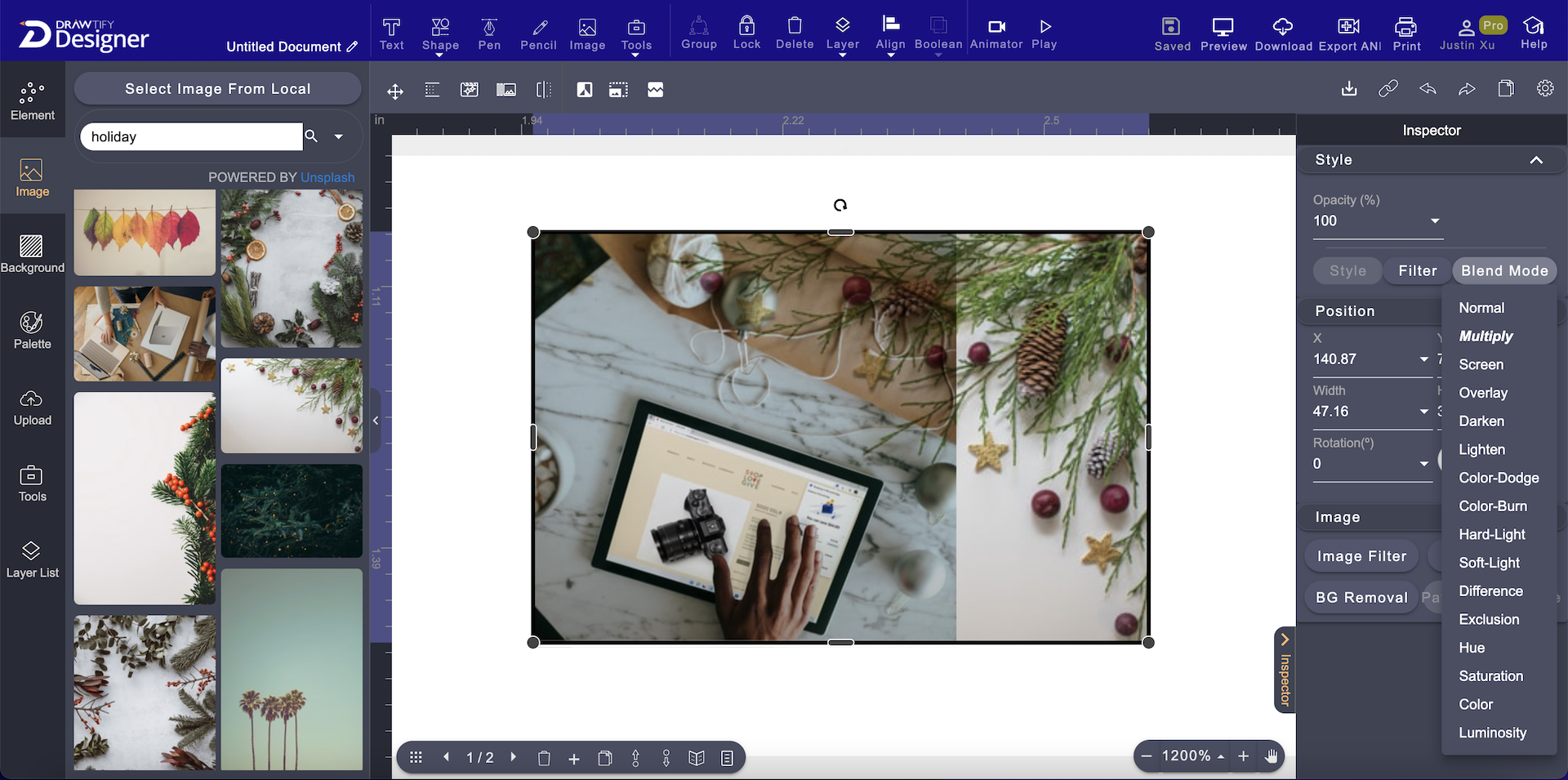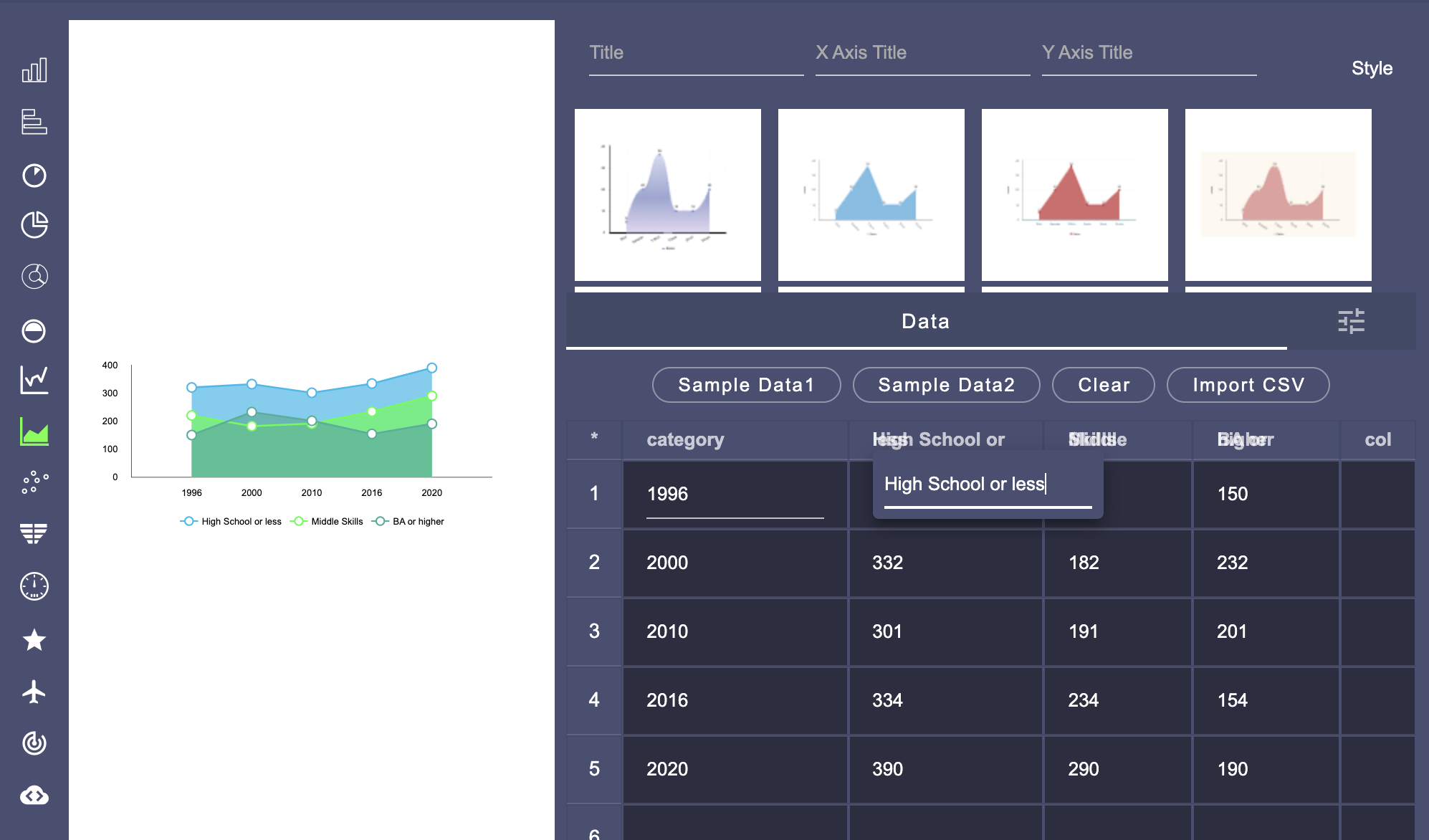 Drawtify - Free Online Vector Graphic Editor with Great Design Templates and Elements.
You can create almost all the beautiful graphics with online vector graphic editor, and become a graphic designer, illustrator, animator, and publisher of Drawtify. With our powerful vector design software, you can create exclusive almost all beautiful
Product Details
For better understand our product, it's an online graphic design software. I mean it's a SaaS tool, for people who want to make design easily and quickly with template. For now, the workflows are simple. People just choose templates, adjust and export. But they also can use our professional tools to make their own design flexible. We're preparing to add workspace function, it can let people create a share folder with some projects to others. It help people work together. So what is Drawtify all about? All its graphic design apps have rich and competitive vector design features and are suitable for everyone. *Powerful Vector Online Drawing Tools *Intuitive Motion Graphics Editor *Enhanced Infographic & Chart Maker *Excellent Page Layout Function *Advanced Text Typography Effect Rich Online Design Resources: *3000+ exquisite editable templates *20k+ shapes and icons *1000+ design elements *100k+ HD backgrounds *1M+ HD pictures *200+ color scheme You can try our new app directly on https://www.drawtify.com/design.html
Report this Listing
Free Account with limited features and templates
User Reviews
Please rate the listing and tell the world know what do you think about the listing.
No reviews found.
Not yet reviewed by any member. You can be the first one to write a review for this listing.
Click here
to submit your review.