Listings Tagged to
"MongoDB"
Practo Clone Script | Practo like App
So, there has to be a solution for this, for patients who require medical care on a regular basis. It's none other than the Practo! Practo like app provides a virtual platform connecting the doctors and patients seamlessly. It allows patients to consult doctors without the need to physically visit hospitals. Looking at the current needs and demands for this kind of medical service, the healthcare market invites entrepreneurs to commence their business with Practo clone app solutions. In case you are wondering about the growth of the healthcare market, have a look at the stats given below. Figures That Talk Of Telemedicine Market According to data furnished by Ericsson's ConsumerLab, almost 60% of people prefer telemedicine platforms instead of physically visiting hospitals post covid pandemic. A US-based healthcare app named Teladoc Health has 43 million users accessing medical services through it. The Forrester research shows almost 1 billion online doctor visits this year. The National Health Service encourages online consultations. There are already 7000 general practitioners registered on the virtual platforms. A Chinese healthcare app, Ping An Good Doctor, is seeing 73,000 online doctor visits every day. All these facts and numbers affirm the market scope of the telemedicine business. This makes it the best time for entrepreneurs to set their foot in the healthcare industry with best-in-class solutions. Final Say, TurnkeyTown's well crafted Practo clone script will help you serve the best to patients in accessing health care assistance. For more details, reach out to us!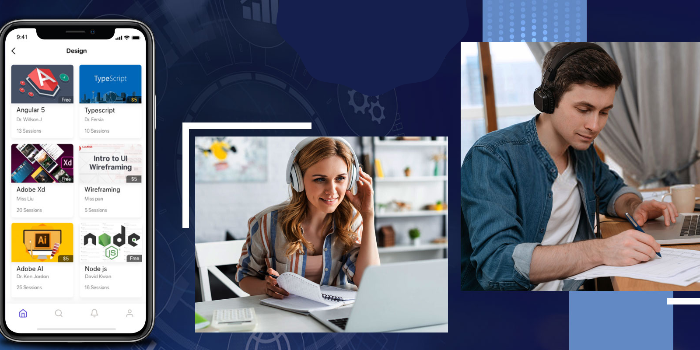 Lead the e-learning industry via Udemy Clone with Appdupe
Udemy is a well-known online learning platform where students can learn more than 150,000 courses under the guidance of expert instructors. Udemy clone is a ready-to-use online education platform containing Android and iOS apps for students, teachers, and a robust admin dashboard. The variety of courses on the Udemy clone include web development, data science, digital marketing, photography, music production, graphic designing, personality development, and business management. The plethora of benefits include the provision of completion certificates after students successfully finish a course, 24x7 learning assistance, advanced tests, and quizzes to test the knowledge level of students, availability of multilingual content and a download facility for offline viewing of the academic material. As seen above, Udemy app development is a game-changer in the fast-growing education sector that will take your business to the next level soon.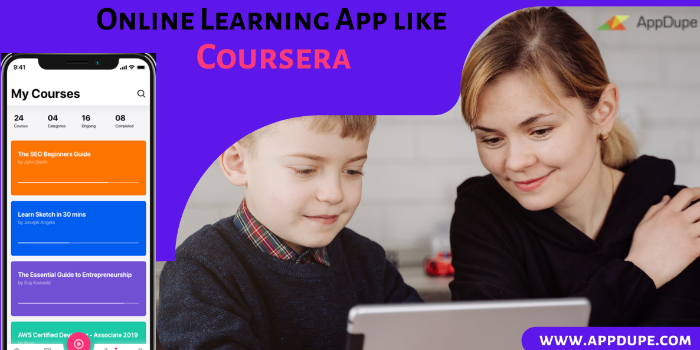 Online learning app like Coursera
To launch a learning App like Coursera, get up-to-date with the leading clone script provider, AppDupe, offering scalable and elite clone scripts developed with cutting-edge features making your app accessible anywhere and anytime. With the team of experienced professionals in AppDupe, it helps your app reach a world audience in no time with its intuitive computer programme and allows your users to access the courses listed on the app quickly and simply.